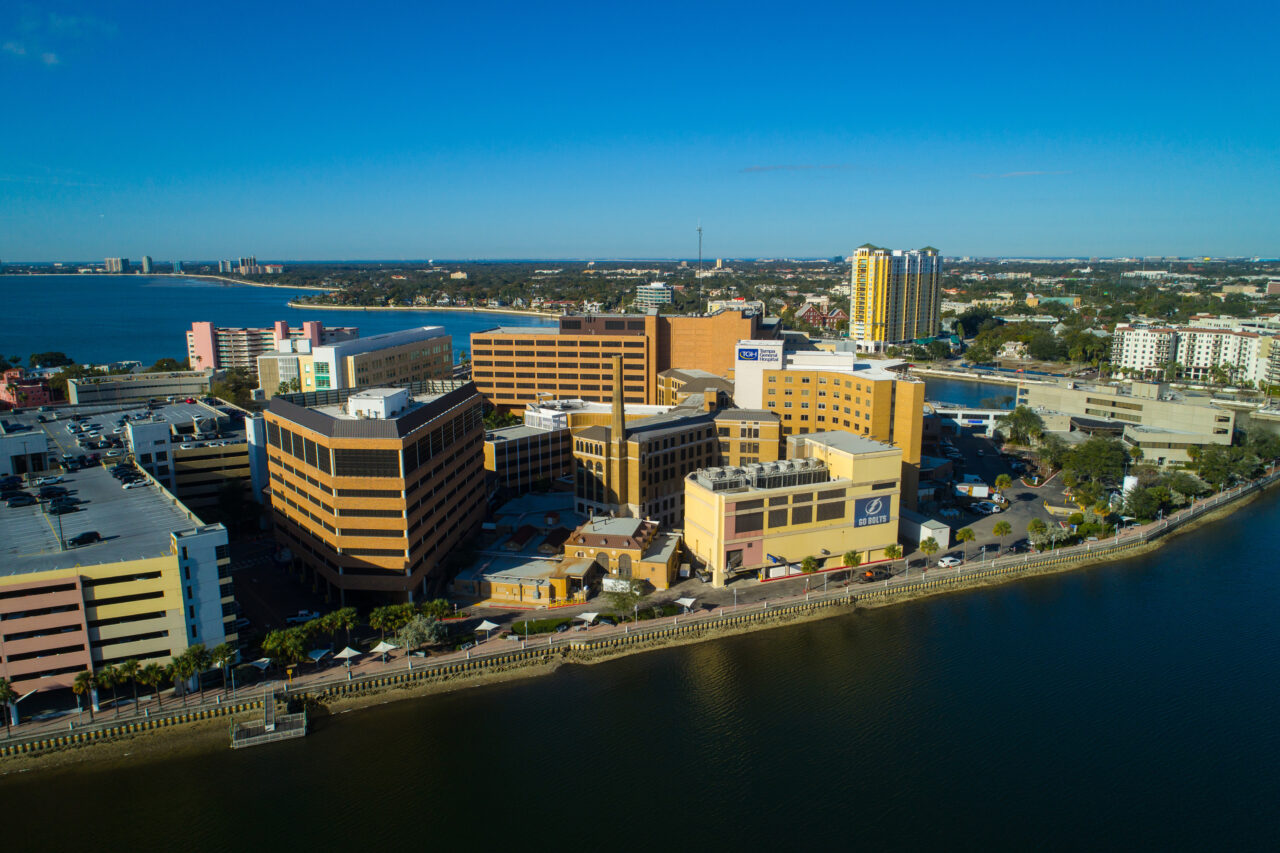 Tampa General Hospital is pioneering innovation, excellence as one of the world's best smart hospitals.
Tampa General Hospital's efforts to pioneer technological advancements in patient care have earned them a place in Newsweek's World's Best Smart Hospitals 2024 rankings.
"As a leading academic health system, driving innovation is essential to our commitment to providing world-class care," said John Couris, president and CEO of Tampa General Hospital. "This recognition demonstrates our team's focus on adopting forward-thinking technological advancements to maximize novel approaches. The result is better treatments and outcomes for patients now and long into the future.
The World's Best Smart Hospitals 2024 rankings highlight the top 330 hospitals globally at the forefront of smart health care technologies.
Newsweek evaluated three metrics in developing the rankings. First was a survey of over 2,000 hospital managers and healthcare professionals knowledgeable about smart hospitals. Each respondent was asked to recommend leading smart hospitals around the globe. In addition, chief information officers were surveyed on implementing and using digital technologies across hospitals. Finally, every nominated hospital was validated for this hospital's achievements through research.
"We're honored to have earned a place among Newsweek's World's Best Smart Hospitals 2024. I attribute this recognition to the continuous innovation driven by our team," said Scott Arnold, executive vice president and chief information officer at Tampa General Hospital. "The latest technologies taking the health care industry by storm — artificial intelligence, predictive analytics, telehealth, or something else — are the future of how we can better support our team members and deliver the best care possible to our community."
Tampa General's journey to world-class care is guided by its vision of technology as a crucial element in delivering excellence. The academic health system has implemented predictive analytics and artificial intelligence in the past year.
One standout example of Tampa General's success in this realm is its partnership with GE Healthcare and its utilization of the CareComm command center. Like air traffic control, CareComm functions as a command center for patient care consistently gathering thousands of data points to provide insights, identify trends, and drive decisions.
In 2022, Tampa General partnered with Palantir, a leading analytics platform to employ artificial intelligence capabilities to augment critical decision-making on the front lines. Both GE and Palantir have been instrumental in the development and execution of Tampa General's early warning system for the prevention and treatment of sepsis, a potentially life-threatening response to an infection in the body that can move with lightning speed.
Clinical data was aggregated to predict the onset of sepsis and prioritize the activation of a rapid-response team intervention. The predictive analytics algorithm monitors real-time information from Tampa General's electronic health record (EHR) and uses weighted rules-based logic to flag patients at elevated risk for sepsis.
As a result of this effort, the academic health system has seen a dramatic reduction in mortality from sepsis in patients admitted to the hospital. The mortality rate due to sepsis was reduced by 3%, accounting for nearly 200 lives saved since implementation.
Hospitals from 28 countries appeared on the World's Best Smart Hospitals 2024 list, including the United States, Germany, United Kingdom, Italy, France, Spain, South Korea, Switzerland, Canada, Japan, the Netherlands, Singapore, Denmark, Australia, Brazil, Finland, Israel, Norway, Belgium, Sweden, Taiwan, Austria, United Arab Emirates, India, Mexico, Saudi Arabia, Lebanon and Thailand.
For more information about the World's Best Smart Hospitals 2024 rankings, please visit this link.