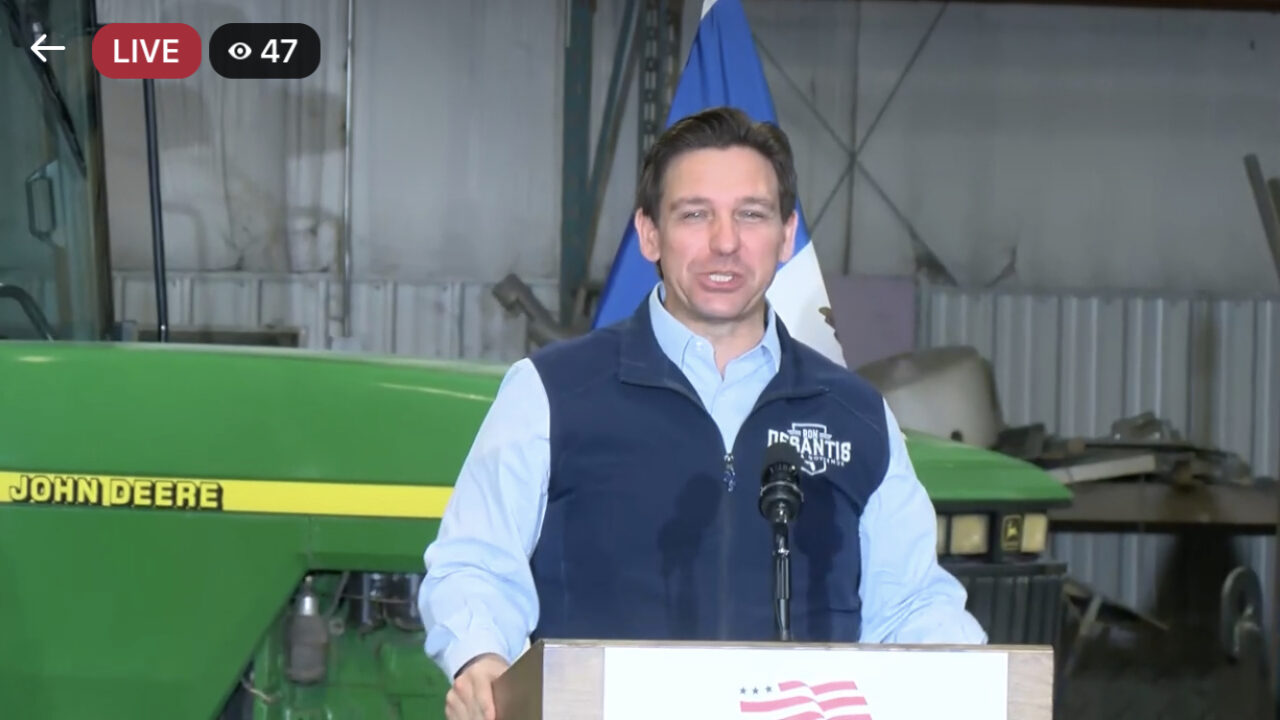 The Governor's camp believes Trump has 'shot himself in the foot' in the Hawkeye State.
The presidential campaign of Ron DeSantis continues to crow about its standing in the Hawkeye State.
"Donald Trump has shot himself in the foot in Iowa and opened the door, and Ron DeSantis is about to kick it down. The hard work the Governor is putting in now to complete the 'Full Grassley' is going to pay dividends in the long-run and allow us to drive toward victory," wrote spokesman Andrew Romeo.
The DeSantis team's confidence that Iowa is a "two-man race" is rooted in Trump's Make America Great Again super PAC spending again against the Governor in Iowa, after taking a break from expenditures during the summer.
The Romeo memo also notes that DeSantis, who is still actively serving as Florida Governor, has devoted himself to reaching Hawkeye State voters.
"DeSantis grasped the importance of winning Iowa early and has rarely been outside its borders for long since starting his campaign. He vowed to visit all 99 of the state's counties, and he has made it to 58 so far, throwing baseballs with his kids, visiting rural county fairs and posing for selfies with voters."
The Governor's Iowa position is a matter of debate, but one DeSantis pollster's latest read on the race shows the Governor with more than 20% support.
The triumphant tone of the Romeo dispatch is matched by a memo/press release released last week by DeSantis Campaign Manager James Uthmeier, who is on sabbatical from his official position as Chief of Staff, about Wednesday night's debate of most GOP candidates (except Trump) in California.
"As we head into the second primary debate on Wednesday evening, we are excited to build on last month's strong performance in Milwaukee and take advantage of another opportunity for Ron DeSantis to deliver his message to millions of Americans across the country who are just now beginning to tune in to the race," Uthmeier wrote.
"The fundamentals of this battle for the GOP nomination have not changed since the last debate. Ron DeSantis is the only candidate that can beat both Joe Biden and Donald Trump, and we are the only campaign built for the long haul in terms of resources and organization. When pressed, the media and D.C. politicians privately admit to this as well."