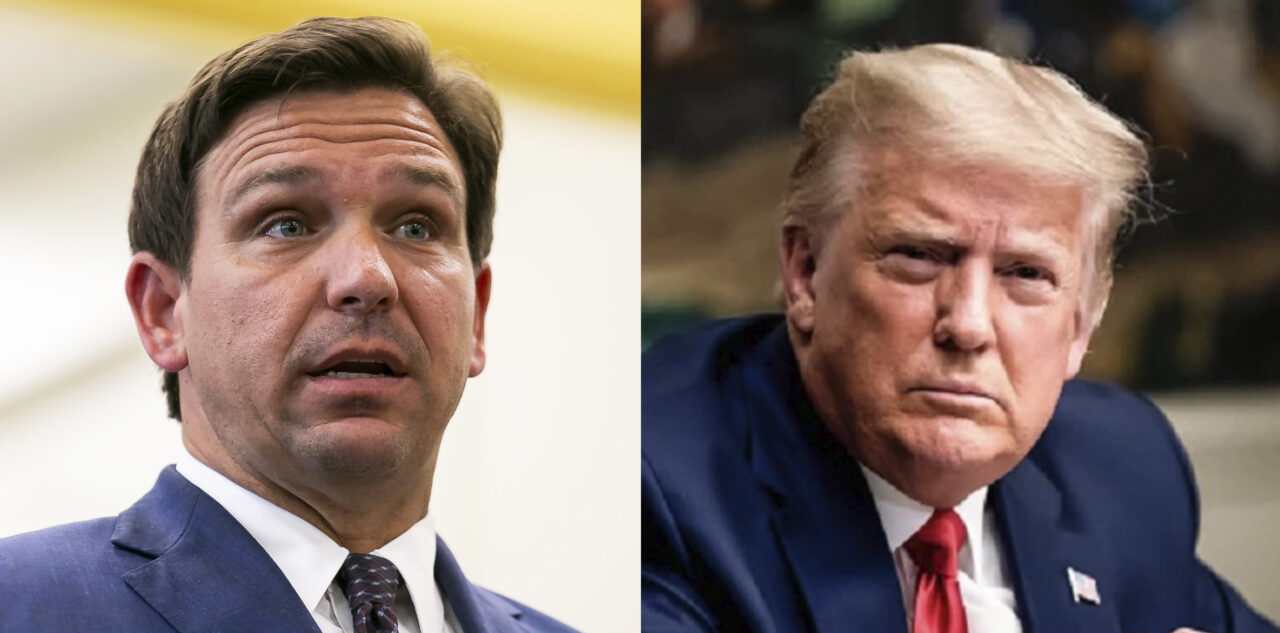 Can the Governor close a nearly 40-point gap?
New polling from North Carolina's Meredith College finds Ron DeSantis nearly 40 points behind Donald Trump in the state's GOP Presidential Primary next year.
"Trump's lead in North Carolina seems insurmountable. The four indictments of Trump seem to have little impact on North Carolina Primary voters and the efforts of his Republican challengers appear futile now," said Meredith Poll Director David McLennan.
Trump has 51% support with DeSantis at 13%, putting him 38 points behind and in second place among the 350 Republicans polled. Vivek Ramaswamy (8%) and Nikki Haley (6%) are further back still.
DeSantis is actually doing marginally worse with Republicans (11.6%) than with all voters. North Carolina's March Primary is open to Democrats and independents. The Governor does best with voters aged 76 and over; he has 14.8% support among those seniors.
This polling is worse for DeSantis than polls released months ago.
A June survey from Opinion Diagnostics showed the former President doubling the Florida Governor's support in a crowded field, 44% to 22%. A poll released in May from the John Locke Foundation. showed a 33-point race, meanwhile.
The Governor has been endorsed by 19 public officials in the state. State Supreme Court Justice Phil Berger Jr. is on board, as are state Sens. Danny Britt, Jim Burgin and Bobby Hanig. State Reps. Jennifer Balkcom, Allen Chesser, Kevin Crutchfield, Kenneth Fontenot, Keith Kidwell, Jarrod Lowery, Jeff McNeely, Dennis Riddell, Steve Ross, Jason Saine, Wayne Sasser, Sam Watford, David Willis and Matthew Winslow are also endorsing.
DeSantis has traveled to the state this cycle.
During his most recent appearance in North Carolina, the Governor made news by vowing to restore "the name of Fort Bragg to our great military base in Fayetteville, North Carolina."
"And thank the people that have served there. And they're proud of their service there. It's an iconic name and iconic base. We're not going to let political correctness run amok in North Carolina," DeSantis said to cheers.
Fort Bragg was renamed "Fort Liberty" on the recommendation of the Department of Defense's Commission on the Naming of Items. The goal was to change names of facilities "that commemorate the Confederate States of America or any person who served voluntarily with the Confederate States of America."