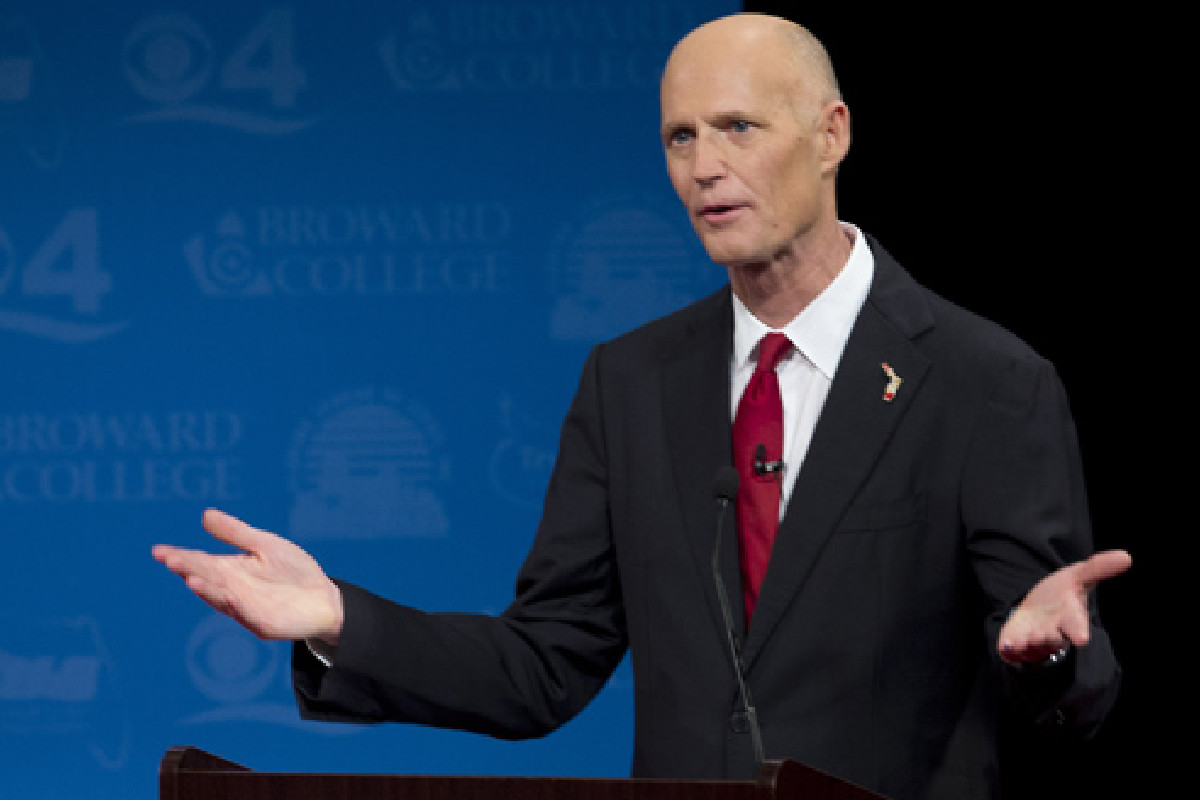 A continuing resolution proposed amid the debt showdown in Washington is $10B short on FEMA aid, as compared to U.S. Sen. Rick Scott's proposal.
As members of Congress continue bickering over whether to pass a continuing resolution to keep the government funded and running for another month as lawmakers and the Joe Biden administration work out deficit agreements, Florida may be looking at a loss when it comes to emergency aid and agriculture.
Republican U.S. Sen. Rick Scott earlier this month introduced a bill, the Federal Disaster Responsibility Act, that would fully fund the Federal Emergency Management Agency (FEMA) and authorize the Department of Agriculture to issue block grants for Florida growers.
But a Democrat, Rhode Island U.S. Sen. Sheldon Whitehouse, objected to the bill and kept it from receiving a vote.
Whitehouse said at the time that Congress should not split disaster relief from President Biden's broader request for $44 billion for emergency funding, including $24 billion for Ukraine. The request, Whitehouse noted, also includes $45 million for the Department of Agriculture and $15 million to support 20,000 firefighters fighting wildfires, according to The Hill.
This comes as the U.S. faces a potential government shutdown amid gridlock in Washington, D.C. To avoid a shutdown, lawmakers are debating a continuing resolution for short-term spending that, among other spending plans, includes money for FEMA.
But that continuing resolution, which hardline House Republicans have indicated they will oppose, is $10 billion short of what FEMA says it needs. It also doesn't include authorization for the agriculture block grants, according to Scott's Office.
That's why Scott continues to push for his bill, which is co-sponsored by U.S. Sen. Marco Rubio.
And he has plenty of support. Florida Agriculture Commissioner Wilton Simpson has endorsed the bill, as have the Florida Association of Counties and the Florida Sheriffs Association.
Meanwhile, Scott has picked up support from several local leaders, particularly for a section that limits mandatory easements for shore protection projects.
Pinellas County Administrator Barry Burton offered his support in a letter to Scott, noting its passage "is crucial to protect Florida's world-renowned beaches."
Burton pointed to a "recent reinterpretation by the United States Army Corps of Engineers" that requires homeowners on beach-front property to provide easements on their properties before beach nourishment projects can be funded. Burton said that has "resulted in widespread project delays for emergency repair projects, leaving areas in Florida vulnerable to catastrophic flooding and erosion from storms during the peak of hurricane season."
Burton said some of Scott's bill would "unlock monies already appropriated by Congress" to take on those projects.
Burton's letter was sent along with several others as part of "a coalition of coastal stakeholders in Florida."
Daniel Rowe, the Executive Director of the Bay County Tourism Development Council, sent a nearly identical letter, as did St. Lucie County Erosion District Chair Chris Dzadovsky and Palm Beach Mayor Danielle Moore.
Previously, Simpson offered his support for the legislation, noting more than $1 billion in damage and losses in last year's hurricane season.
Simpson said the bill "will ensure the final passage of the Block Grant Assistance Act, which will give the support and relief needed for our agricultural industry to recover from devastating natural disasters."
The Florida Sheriffs Association in its endorsement likewise said the bill would provide "essential resources … to respond, recover and rebuild" from natural disasters.
The Florida Association of Counties, in a statement, noted that Scott's bill provides $16.5 billion for emergency response, $500 million more than the Biden administration's request. That, the group's President Bill Truex wrote, "guarantees resources will be available for continued hurricane response, recovery and rebuilding activities."
In all, Scott's bill would infuse FEMA's Disaster Relief Fund with at least $16.5 billion; ensure final passage of the Block Grant Assistance Act to help Florida citrus growers; secure final passage of an expanded Hurricane Tax Relief Act to provide disaster-loss tax relief; and commit necessary funds and resources to military installations to rebuild and recover from hurricane damage.