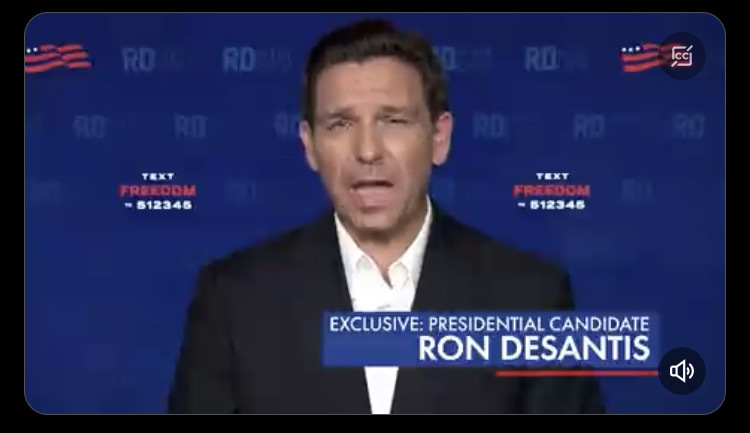 The Governor waited 3 years to deliver this verdict.
Ron DeSantis continues to try to goad Donald Trump into a one-on-one debate that doesn't seem likely given Trump's lead in the polls. This time around, he's enlisting Joe Biden's help.
During an interview on Fox News, the Florida Governor and 2024 presidential candidate contended that during the 2020 Election, the current Democratic President defeated Trump in the first debate of that cycle.
"You know, I remember back in 2020 I had a big party in Tallahassee for that first debate that Trump did with Biden. And the reality is Biden beat Trump in that debate, and I don't know how you could lose to Biden in a debate. But that happened," DeSantis said.
DeSantis did not say that Biden won the 2020 debate at the time, of course. But his willingness to embrace that talking point is the latest attempted provocation to the former President whose endorsement made him Governor.
Previously, DeSantis questioned a poll showing Trump ahead of Biden by nearly 10 points. Earlier this year, he finally admitted that "of course" Trump lost the 2020 Election.
The comments Thursday follow up on a DeSantis denunciation of Trump that was also a bash of Biden. During the debate, DeSantis said Biden was "completely missing in action from leadership. And you know who else is missing in action? Donald Trump is missing in action."
"He owes it to you to defend his record where they added $7.8 trillion to the debt, (which) set the stage for the inflation that we have now," DeSantis added.
Biden's political team didn't miss the opportunity to turn a selective DeSantis quote into an anti-Trump ad.
That's right. pic.twitter.com/SI9hNEOEEJ

— Joe Biden (@JoeBiden) September 28, 2023