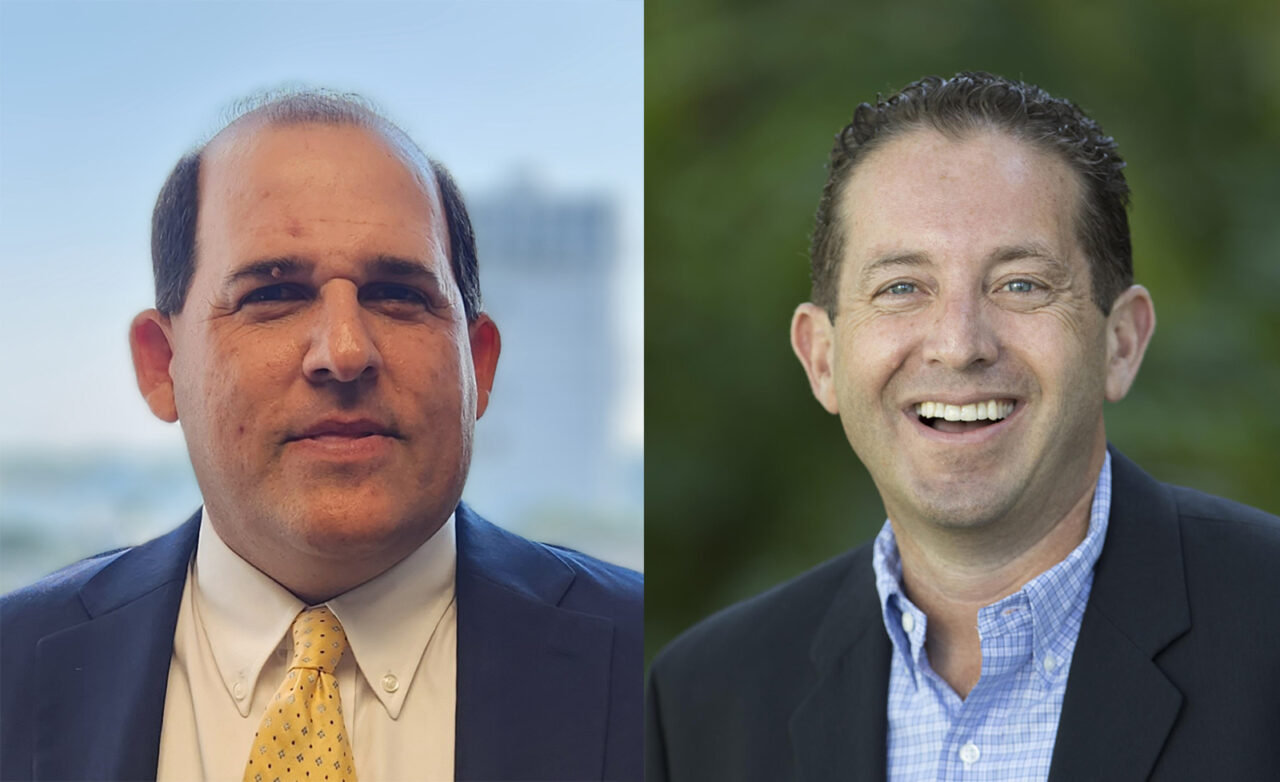 Carey Haughwout's chief assistant and a Delray Beach City Commissioner are vying to take her job.
The day after Palm Beach County's longtime Public Defender announced she won't seek re-election in 2024, it appears a Primary contest is already on.
Carey Haughwout was first elected Public Defender in 2001. Now her office's chief assistant, Dan Eisinger, has filed for the job. Adam Frankel, who is term limited as a Delray Beach City Commissioner, is also running. Both are Democrats.
Eisinger, a graduate of University of Florida's Levin College of Law, helps oversee the Public Defender's Office that has 84 assistant public defenders. The 1996 graduate of Suncoast High School in Riviera Beach said he started in the Public Defender's Office soon after he graduated in 2003, as a way to give back to the community, which sent him to Gainesville with a scholarship for his studies.
"Then I realized this is such important work," said Eisinger, who's getting the endorsement of his outgoing boss in his first bid for public office. It helps not only the indigent, but also keeping the overall community safe, he said.
Frankel, well known to Delray Beach residents from two separate stints as a City Commissioner, says leading the Public Defender's Office is a natural fit for him, given his practice as a defense lawyer.
"I've always been about due process," said Frankel, whose previous City Commission term went from 2009 to 2015 before he bumped into term limits the first time. He ran again in 2018, winning another two terms on the City Commission.
After graduating from the University of Toledo College of Law, Frankel's first job was in the Public Defender's Office he now seeks to run, just like Eisinger. He worked as a public defender from 1999 to 2001 before opening his private practice.
Haughwout's exit comes as Palm Beach County, which makes up the state's 15th Judicial Circuit, also has an opening at the top in the State Attorney's Office. There, Dave Aronberg, a former state Senator, is moving on from his post after serving since 2012.
It could be a time of change for the current makeup of the state's 20 judicial circuits that have been drawn in their current configuration since 1969. A letter from Republican House Speaker Paul Renner suggested cost savings, efficiencies and greater uniformity among circuits could be achieved by redrawing the circuit lines. A consolidation committee has been convened and its report is expected Dec. 1.
Some see the project as a means to advance the political aims of Gov. Ron DeSantis, who has suspended two Democratic State Attorneys. These attorneys may not get re-elected if the circuit boundaries are shifted.
Frankel said there's no reason to change the makeup of Palm Beach County's judicial circuit, which leans more Democratic than most of the state's counties.
"I'm very concerned," he said of the effort.
Eisinger says he's also skeptical about the actual aim of the study.
"I'm looking forward to reading the results and seeing what the proposal is," he said.