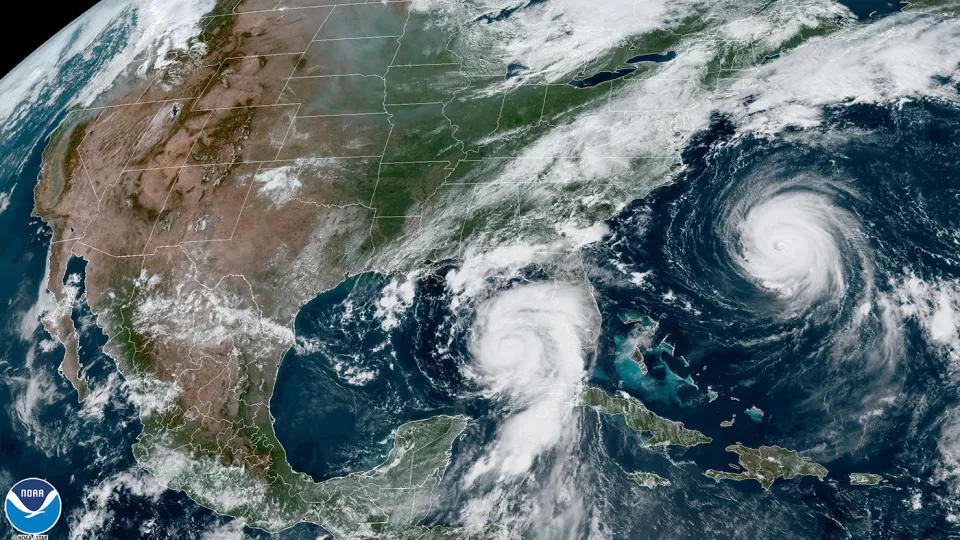 The special benefits are for those affected by Hurricane Idalia.
Over the weekend, some Big Bend workers and residents affected by Hurricane Idalia can interview in person to obtain food assistance.
The Department of Children and Families (DCF) published a statement advertising in-person interviews — set for Saturday, Sept. 30, through through Monday, Oct. 2 — to determine eligibility for food assistance authorized by the government following Hurricane Idalia. The benefits are available through the federal Disaster-Supplemental Nutrition Assistance Program (D-SNAP).
The interviews will take place from 7 a.m. to 5 p.m. at Fanning Springs' Suwannee River Fair and Livestock Pavilion, 17851 90th Avenue. DCF is limiting the time slots to residents of and people who work in Dixie, Gilchrist and Levy counties.
The agency is encouraging eligible interviewees to pre-register ahead of the interview. DCF will reopen registration online beginning Saturday.
Those who've already registered need not do so again. The in-person interviews are not required for people who've already completed a phone interview.
People receiving ordinary SNAP benefits are not eligible.
DCF said it will open a D-SNAP location in each county after it has been approved. The agency will announce them as they open.
"D-SNAP is not available at Disaster Recovery Centers or the Department's Family Resource Support Centers," DCF cautioned.
Authorities said earlier this month that 233,000 Florida households will be eligible for the special assistance.
"The Department is working around the clock to provide critical resources to Florida families affected by Hurricane Idalia," DCF Secretary Shevaun Harris said at the time. "Our goal is to provide crucial support to families as quickly and efficiently as possible. Taking advantage of the call-in option will enable eligible families to receive their D-SNAP benefits sooner and eliminate the need to apply in person."