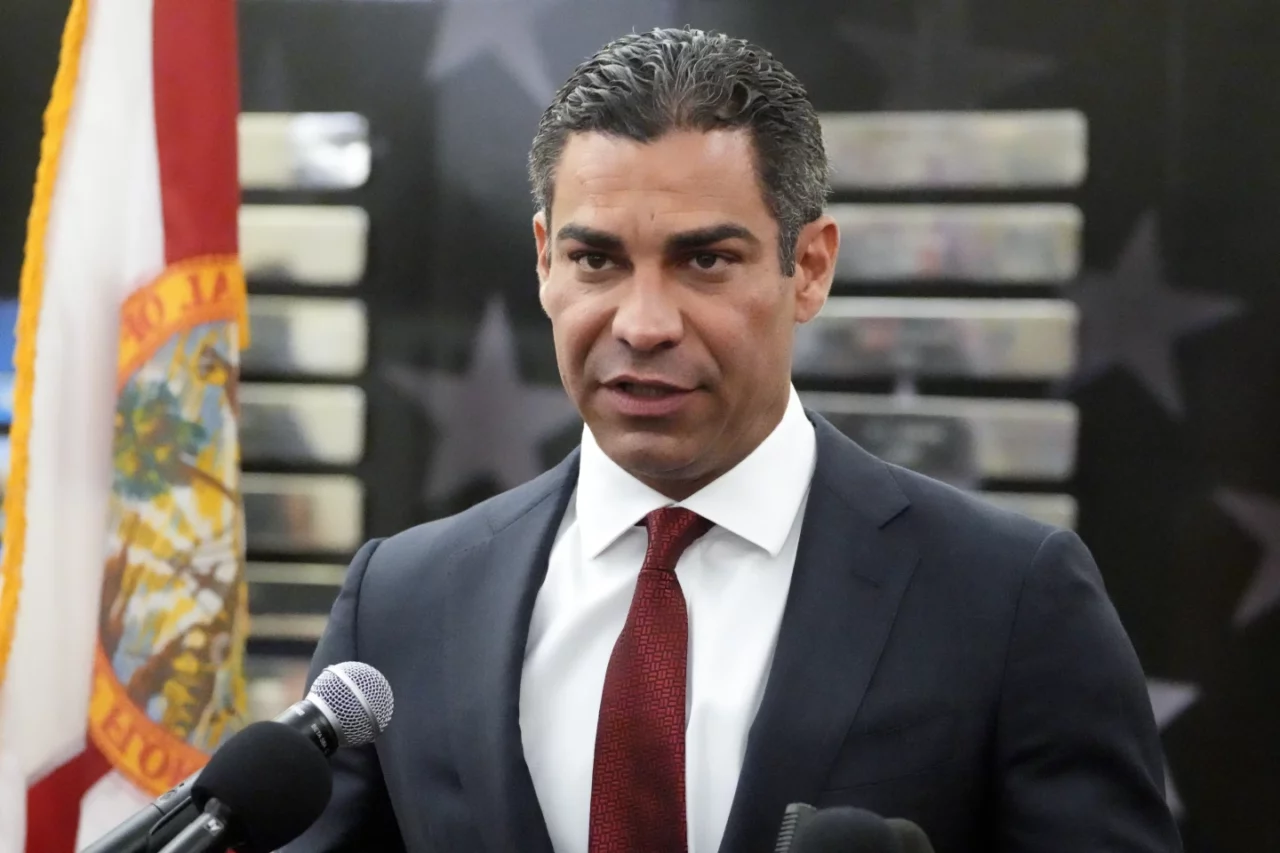 Event tickets, dinners and other things Suarez received are valued in the tens of thousands of dollars.
Miami Mayor Francis Suarez is under a state ethics investigation into whether he illegally accepted expensive tickets to the 2022 Miami Formula One Grand Prix and World Cup.
The Florida Commission on Ethics probe stems from a complaint local activist and Democratic National Committee member Thomas Kennedy filed seeking answers for who paid for the pricey tickets. State law mandates that elected officials must disclose the sources of all gifts worth $100 or more and prohibits them from accepting gifts from vendors, lobbyists or their employers.
The Miami Herald was the first to report on the investigation Wednesday.
Kennedy's complaint alleges Suarez did not file a required gift disclosure for the VIP access pass he accepted to the Formula One event last year.
The complaint also says Suarez failed to file a disclosure for his trip in December for the World Cup in Qatar, where he was pictured alongside soccer star David Beckham in a luxury skybox.
Beckham is a registered lobbyist for Miami Freedom Park, a limited liability company he co-owns that is building a Major League Soccer stadium and commercial complex on city-owned land.
In April 2022, the Miami City Commission approved terms for the project's construction and a 99-year lease. Suarez, who had championed the project since he won office in 2017, called it "a phenomenal deal" for residents.
Others, including documentary filmmaker Billy Corben, likened it to the 2009 agreement that Miami, Miami-Dade County and the then-owners of the Miami Marlins reached that has since reached infamy as one of the worst public-private sport stadium deals in American history.
In an email Kennedy shared with the Herald, Florida Commission on Ethics Clerk Millie Fulford said the "current status of the complaint is 'pending investigation'" and that an investigator is being appointed to the case.
Event tickets, dinners and other things Suarez and his wife received in 2022 and this year are reportedly valued in the tens of thousands of dollars.
A spokesperson for billionaire hedge fund manager Ken Griffin — the CEO of Citadel and a registered lobbyist with the city, where the company relocated its headquarters last year — told the Herald that Suarez attended this year's Miami Formula One race and a dinner valued at $14,000 at Griffin's invitation in May, but Suarez paid for the tickets.
Suarez and the city later told the Herald no records exist showing that he covered the cost of the tickets or dinner.
Suarez has been the subject of multiple investigations over alleged improper compensation, including inquiries by State Attorney Katherine Fernandez Rundle and the FBI over whether he misused his elected office by receiving at least $170,000 in payments from a developer who sought the approval of a $70 million project in the city that had previously been rejected.
He has dismissed the allegations of misconduct as a "smear campaign" to discredit him.
A part-time Mayor whose elected position confers little actual power aside, Suarez saw his net worth rise 100% to $3.4 million in 2022, the year after his re-election. It marked the second consecutive year his wealth doubled. Between then and now, he's held at least 13 side jobs, the Herald reported.
Kennedy filed an identical complaint regarding the Grand Prix and World Cup tickets with the Miami-Dade Commission on Ethics and Public Trust. But the agency dismissed the case earlier this month due to a clause in the county code requiring complaints to be "based on substantial personal knowledge."
"I feel strongly there is sufficient evidence here to warrant an investigation into Miami Mayor Francis Suarez's actions with respect to his ongoing abuse of public office to benefit and enrich himself while compromising his ability to properly represent the best interest of city residents," Kennedy wrote in an opinion column the South Florida Sun-Sentinel published Aug. 29.
"It's time for authorities to step in and put a stop to the shameless corruption in Miami. We deserve better than a part-time mayor who functions as a full-time grifter."