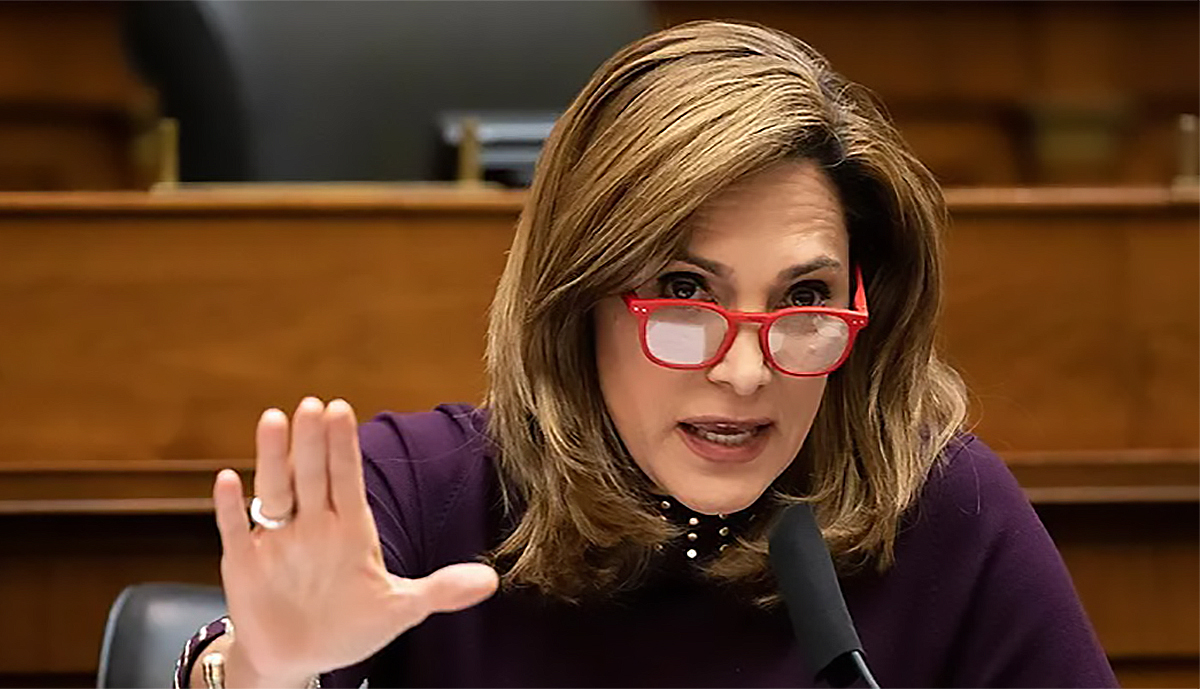 Nearly $85M landed at MIA courtesy of the Bipartisan Infrastructure Law, which Salazar opposed.
U.S. Rep. María Elvira Salazar sent a team from her office to tour facilities at Miami International Airport. Now the Coral Gables Republican is sharing photos of work being done and praised efforts to modernize the facility, replacing and refurbishing bridges and loading platforms.
The problem? She voted against funding for any of it.
The improvements to the airport moved forward thanks in part to $84.9 million in funding through the Bipartisan Infrastructure Law passed in 2021 and signed by President Joe Biden in November that year.
The trillion-dollar package passed on a 228-206 vote, with 13 Republicans voting in favor. But every one of Florida's congressional representatives voted against the measure. That included Salazar, a freshman lawmaker at the time.
"There are many things I am concerned about with this new law the Democratic socialists are trying to push down our throats in Congress," Salazar said in an online video she posted on social media the day of the vote. "I'm sure you've heard about it. They call it the reconciliation or the human infrastructure $3.2-trillion law."
But she hasn't seemed upset by the millions that flowed to Miami since then.
Miami certainly benefited from the bill's passage as far as infrastructure spending, even after voters in 2020 turned out two Democratic Representatives in favor of Republicans. Salazar in November 2020 defeated former U.S. Rep. Donna Shalala, a Miami Democrat, to flip the seat red.
Still, millions quickly made their way from Washington to Salazar's district even after she voted against the infrastructure package. The Federal Aviation Administration in December 2021, less than a month after Biden signed the bill, allocated nearly $42.5 million to Miami International Airport, which sits in Florida's 27th Congressional District.
The facility this month received nearly another $42.5 million.
The funding came out of a collective $15 billion reserved for airport infrastructure spending.
What that looks like can be seen at Miami International, sometimes with Salazar's congressional staffers posing for photos.
"A big thank you to Miami International Airport and American Air for showing my District Office team and interns the impressive facilities at Miami International Airport!" Salazar posted on X on Aug. 18.
She makes no mention of the source of funds for those facilities.
A big thank you to @iflymia and @AmericanAir for showing my District Office team + interns the impressive facilities at Miami International Airport! 🌴✈️🛄 pic.twitter.com/GqULD140o0

— Rep. María Elvira Salazar (@RepMariaSalazar) August 18, 2023