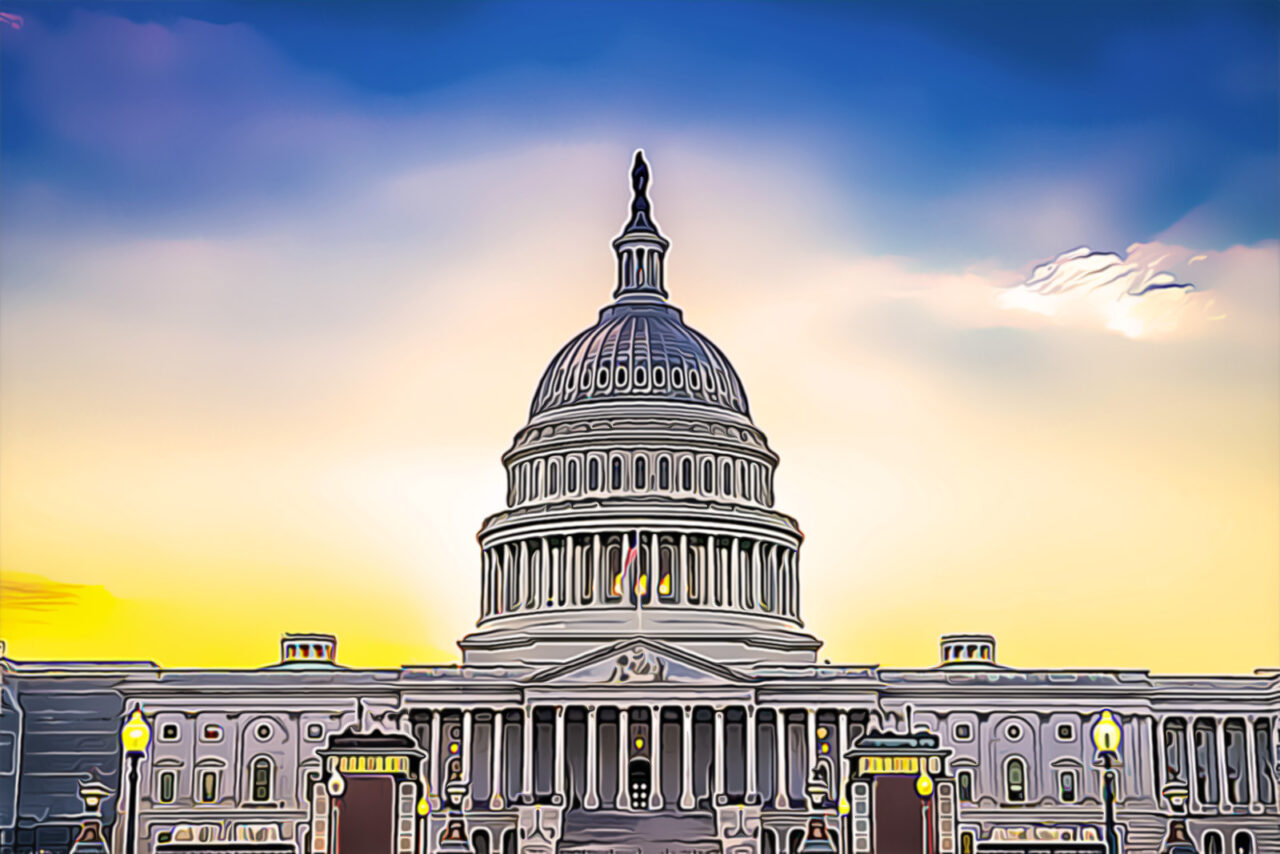 The politics of shutdown roils the delegation.
On the brink
Republican leadership Friday morning unveiled a new plan that could stave off a government shutdown. With a Monday deadline looming to fund the government, the Spending Reduction and Border Security Act would support services until the end of October.
The measure advanced in the House mid-day, with all Republicans in Florida's delegation joining 218-210 vote passing it. A vote to consider Speaker Kevin McCarthy's budget package did not garner any Democratic support, but it also saw no Republican votes against it, a surprising development given the occurrences of the last week. Still, a couple of Florida members, GOP Reps. Matt Gaetz and Anna Paulina Luna, appear unlikely to support a long-term deal that the Democrat-controlled Senate and White House could accept. Gaetz hinted he could vote against approving the bill even though he voted to let the legislation be considered.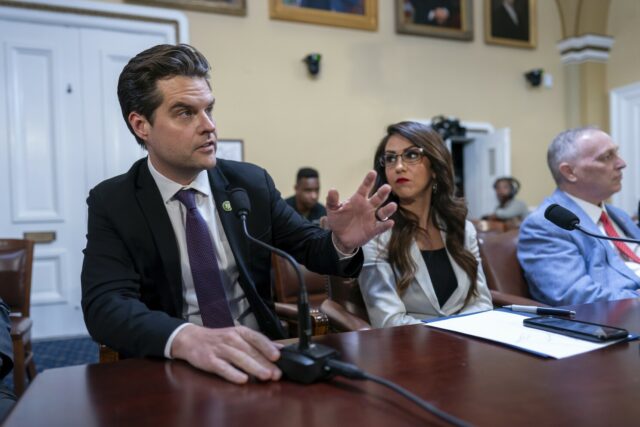 Luna, through budget negotiations, has actively cheered on a federal shutdown. She dismissed any suggestion she would back a continuing resolution to temporarily keep the government open until the House can thoroughly vet a series of appropriations bills. While not present to vote on Friday's resolution because she's in Florida on maternity leave, she has even threatened to fly to Washington and vote against a long-term deal.
"This deadline to avoid a shutdown didn't surprise anyone," she posted on X. "They were hoping to jam us with a CR. A CR = dangerous mistake. We're $33 trillion in debt."
Meanwhile, Gaetz, while he supported the measure today, continued to crusade for individual votes on a dozen appropriations bills, saying the House needs to break the funding cycle by continuing resolution. He encouraged colleagues on the floor to "never surrender."
For his part, Gaetz maintains the House can still push forward with votes and avoid a shutdown if it stays focused.
"I don't want a shutdown," he said. "The House has passed bills to fund: Veterans, Military, Homeland Security, State/Foreign Ops. Your move, Senate!"
Rep. Mario Díaz-Balart, a Hialeah Republican who chairs the House State, Foreign Operations and Related Programs Appropriations Subcommittee, spent months crafting that budget, which passed the floor late Thursday. The bill cuts spending overall while stepping up funding in some foreign policy areas critical to Florida, such as intervention in Cuba and Venezuela.
"I am very pleased the House passed this critical legislation, which significantly reduces wasteful spending while prioritizing and strengthening our national security," Díaz-Balart said in a statement. "This bill supports friends and allies of the United States while countering those who oppose our interests or cozy up to our enemies."
But there are complications arising from budget votes as well. Gaetz cooed as the House moved some of those bills, though he also drew attention to issues that could gum up negotiations with the Democratic Senate. He noted a vote on Ukraine funding that passed but without a majority of Republicans in support of it.
"Last night's vote marks a major moment in changing perceptions on how House Republicans view Ukraine. 101 Republicans voted to send more money. 117 Republicans voted against," Gaetz posted. "Ukraine Funding has now lost 'the majority of the majority' and cannot be brought up again on the floor per conference rule."
Notably, the Senate voted overwhelmingly in favor of its continuing resolution this week, which provides substantial funding for Ukraine. The matter notably split Florida's all-Republican Senate delegation, with Sen. Marco Rubio favoring the deal and Sen. Rick Scott casting votes against it.
As the last-minute brinkmanship plays out primarily among feuding factions of the Republican House majority, Democrats have started messaging on the details of the potential impacts of a government shutdown state by state.
Rep. Darren Soto shared a White House estimate that 421,294 women and children in Florida will lose food assistance as a shutdown pauses the Special Supplemental Nutrition Program for Women, Infants and Children (WIC).
"If Republicans shut our government down, thousands of families in Florida could soon lose access to food assistance," the Kissimmee Democrat posted. "Children shouldn't go hungry because Republicans can't govern.
Expectant academics
College students who go through with a pregnancy shouldn't face academic consequences. Rubio introduced legislation to ensure pregnant students know what support services are available through schools and can fight discrimination.
"Pregnant college students should never feel like abortion is their only option," the Miami Republican said. "This bill would empower more women to choose life by ensuring they are aware of all the resources available to them and their babies while pursuing their education. Every life is precious, and college campuses should never make young women feel marginalized for choosing life."
Introducing co-sponsors for the Pregnant Students Rights Act included Scott.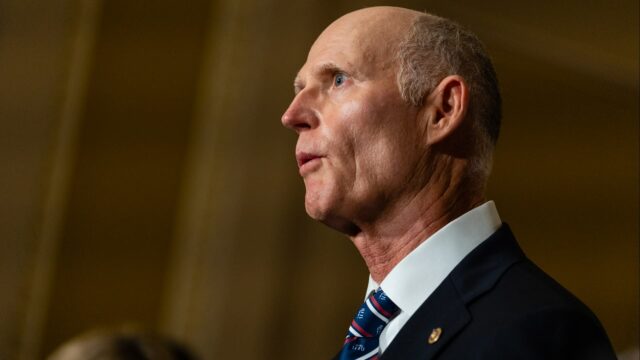 "I'm proud to co-sponsor the Pregnant Students Rights Act, which requires schools to inform pregnant students of all the protections and services afforded to them and their unborn child," the Naples Republican said. "There are so many organizations working to support new and soon-to-be moms, and making sure they know about these resources is critical to protecting them and their unborn child."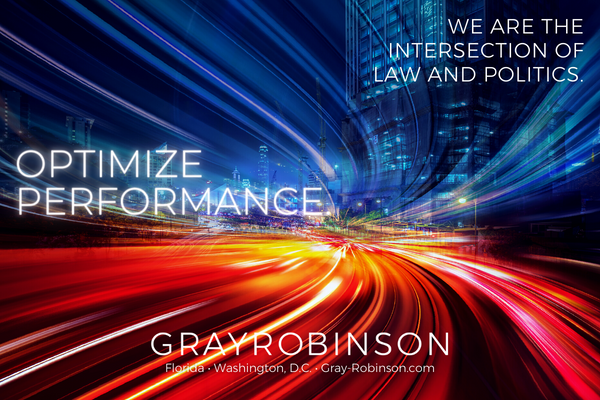 Idalia donation
Since his election, Scott, the wealthiest member of the Senate, donated his salary to various charitable causes. In the wake of Hurricane Idalia, Florida's junior Senator committed his quarterly pay to nonprofits directly impacted by the storm.
The money will be divided between the Second Harvest of the Big Bend, Citrus County Family Resource Center and Cedar Key Food Pantry.
"After any major storm like Idalia, you see devastation and destruction, but among the stories of heartbreak, you see incredible acts of heroism, love and selflessness," Scott said.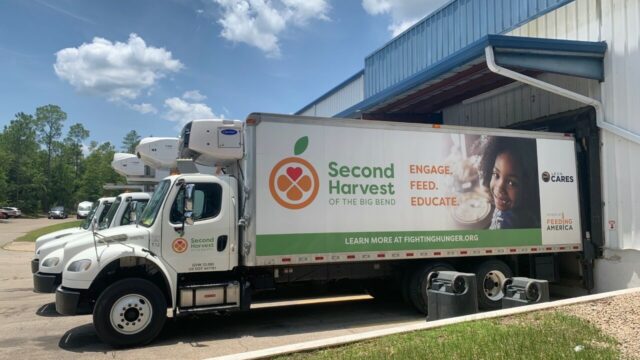 "That's what makes Floridians so resilient, and these organizations and their volunteers are the perfect example of that. Despite facing impacts to their own homes and belongings, they jumped into action to open their doors and serve others in need. I have seen the good that their work has done firsthand during my visits to impacted communities after the storm. As I fight to make sure the federal government continues to show up until the job is done, these organizations are having a direct positive impact (on) Floridians every day, and we are so grateful for their work."
Organizations on the receiving end all expressed gratitude.
"On behalf of our entire community, I want to express our heartfelt gratitude for Sen. Scott and Mrs. Ann Scott's unexpected and generous donation," said R.J. Fontana, Citrus County Family Resource Center Executive Director. "Their commitment to serving needy families is commendable, and we are deeply grateful for the support. We are inspired by his dedication to making a difference in our community, and this donation will go a long way in helping us fulfill our mission."
Confucius Classrooms
The influence of China in America's academic institutions continues to spook members of the Florida delegation.
Rep. Bill Posey this week introduced legislation that would deny federal research grants to scientific experts with ties to countries of concern. He introduced the Stop Funding Our Adversaries' Research Act with Rep. Brandon Williams, a New York Republican. Posey made no bones on the nation for which he holds the most personal trepidation: China.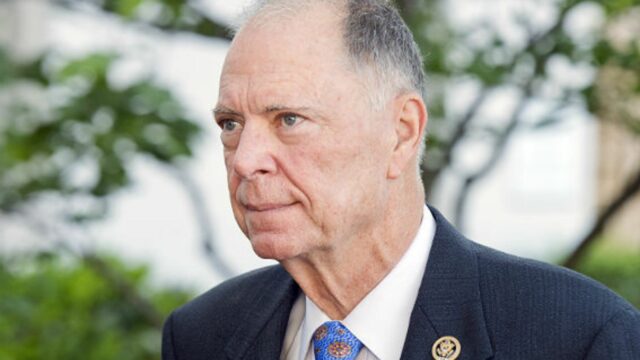 "The current system to protect American innovation has several loopholes that allow adversarial countries like China to participate in taxpayer-funded research initiatives and take the findings which may later be used against the United States and our interests," the Rockledge Republican said. "There is no transparency and accountability for how taxpayer dollars are spent, and it is because of this flawed system that Congressman Williams and I introduced this legislation to protect American innovation."
That came days after Rep. Aaron Bean led a hearing of the Early Childhood, Elementary, and Secondary Education Subcommittee dedicated to examining the influence of the Chinese Communist Party on U.S. K-12 schools.
"Confucius Classrooms risk our academic security," the Fernandina Beach Republican said during opening remarks. "Every dollar that flows into American classrooms from the CCP comes with strings attached and the most important string is the requirement that instructors censor themselves to appease Beijing. It would be remarkable to ever hear four words in a Confucius Classroom: Tibet, Taiwan and Tiananmen Square.
"This censorship stifles academic freedom, which is a cornerstone of our educational system. Academic freedom encourages open dialogue, the free exchange of ideas, and the pursuit of knowledge without fear of reprisal. Confucius Classrooms, however, undermine these principles by fostering an environment where educators are pressured to align with the CCP agenda, stifling critical thinking and true intellectual exploration."
Meanwhile, at the start of a Senate Intelligence Committee hearing this week, Rubio warned of intensifying efforts by China to undermine American institutions.
"We talk about academia. They knew how to play that really well," Rubio said. "First of all, the students that they send here pay full rate and more. In many cases, universities have partnerships. You're dealing with researchers, in many cases, who are used to a belief in open collaboration, even though with the Chinese, it's usually a one-way street. Then there are organizations on campus that they help fund that oftentimes are the first ones out there leading efforts to shut down any efforts to talk about Hong Kong or Tibet or you name it."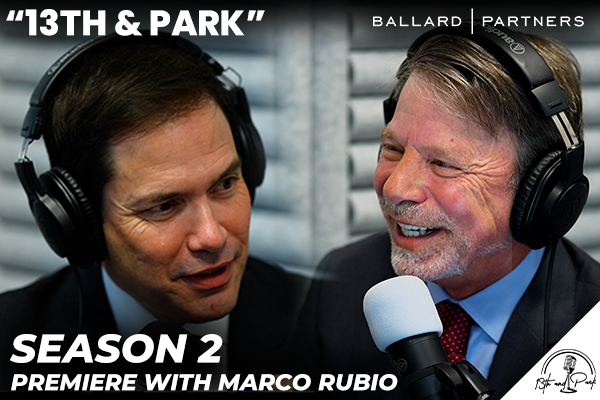 Trauma cleanup
The high suicide rate of soldiers remains a crisis. It does little good to demand enlistees clean up the remains of such deaths.
Rep. Michael Waltz said the living conditions of soldiers at barracks remain unacceptable in numerous ways, citing a Government Accountability Office (GAO) study. The St. Augustine Beach Republican joined with Rep. John Garamendi, a California Democrat, demanding changes.
"Most disturbingly, GAO was told that at one installation, service members living in the barracks are responsible for cleaning biological waste that may remain in a room after a suicide," the letter reads. "Reforms within the department are required to address poor barracks and substandard housing conditions, and they must be enacted at a faster pace to address these issues."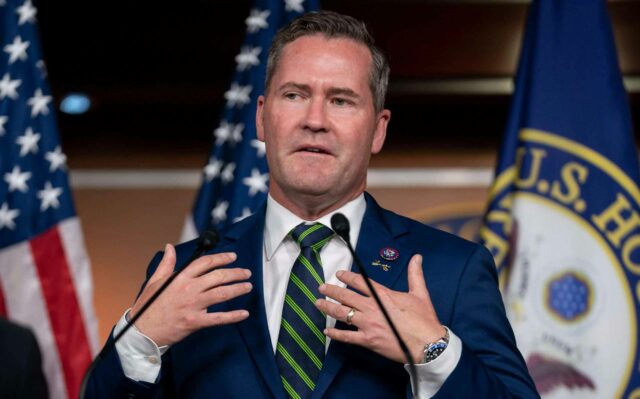 The study suggests the poor living conditions themselves can contribute to increased suicide rates, along with depression and a high instance of sexual assaults.
"The (Department of Defense) Housing Manual indicates that barracks must be free of serious risks to health and safety to be suitable for assignment or occupancy, and all service policies state that barracks are to be kept in a safe condition for residents," the report states.
Gold star support
Two veterans in Florida's congressional delegation want the Pentagon to commit to covering all transport for the remains of soldiers who made the ultimate sacrifice.
Reps. Cory Mills, a Winter Park Republican, and Waltz introduced a bill with Rep. Seth Moulton, a Massachusetts Democrat, to reduce the cost to survivors of service members who die overseas. The Abbey Gate Gold Star Families Dignified Transport Act builds on efforts Waltz and Moulton already pushed for in 2020 when the Pentagon committed to reimbursing transport costs to two locations if the deceased's final resting place was a national cemetery.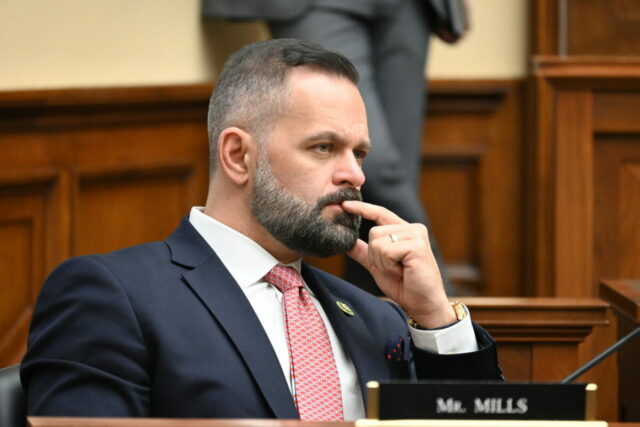 "As a combat veteran, I think we can agree that the Gold Star families of our fallen must be cared for by providing them the lifelong benefits worthy of their sacrifice upon the altar of freedom," Waltz said. "The intent of this benefit is to provide grieving families, friends, and communities the dignity to honor their fallen heroes with a memorial service in their hometowns before going to their final place of rest at a national cemetery."
Waltz specifically recognized costs undertaken by families for some of the service members who died in the Afghanistan withdrawal, including some working directly with Mills.
"No fallen service member's family should ever have to question whether transportation will be covered or if they will have to pay and be reimbursed at a later date after losing a loved one in service to their country," Mills said. "I'm proud to join my colleagues in this bipartisan effort to reduce the unnecessary financial stress on our courageous Gold Star families to ensure they can focus on remembering their loved ones during their time of loss."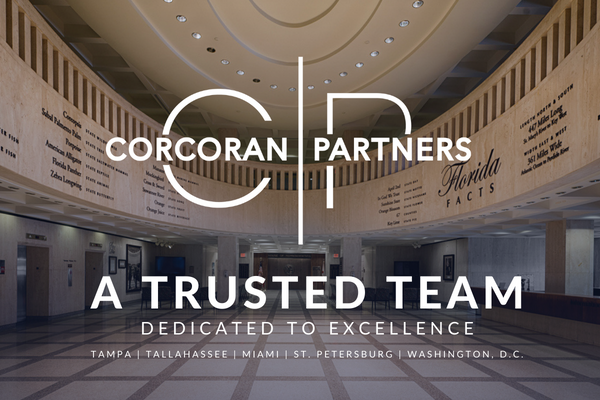 Unto others
The wealthiest House member in Florida will likely refuse his pay soon, though for a different reason. Rep. Vern Buchanan, a Longboat Key Republican, has declined his paycheck whenever inaction in Congress forced a government shutdown.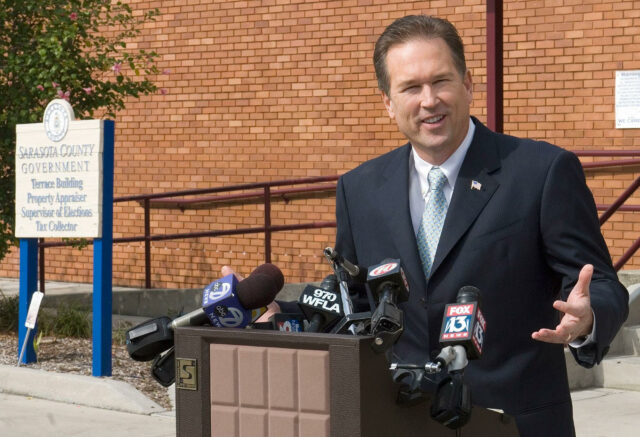 "No small business in America would pay someone who refuses to do their job," Buchanan said. "So why should taxpayers pay a Congress that fails to perform one of its most basic, fundamental responsibilities — funding the federal government? They shouldn't, which is why I'm refusing to accept my Congressional salary for as long as a potential shutdown lasts and have introduced legislation to block senators and members of Congress from receiving a paycheck during a shutdown."
He sent a letter to House Chief Administrative Officer Catherine Szpindor asking that his salary be withheld for the shutdown duration. The money will be sent later to a charity.
Buchanan also introduced legislation, along with Rep. Ralph Norman, a South Carolina Republican, on a constitutional amendment prohibiting any member of Congress from collecting their pay while a shutdown is in effect.
Ian relief
On the anniversary of Hurricane Ian's landfall in Southwest Florida, Rep. Greg Steube called on Congress to pass his bill providing tax relief for Floridians impacted by the storm.
"As we mark one year since Hurricane Ian devastated the Suncoast, my utmost priority remains working to ensure all Floridians are fully recovered. We've made substantial progress over the past year, and we've worked together to help our neighbors in need," the Sarasota Republican said.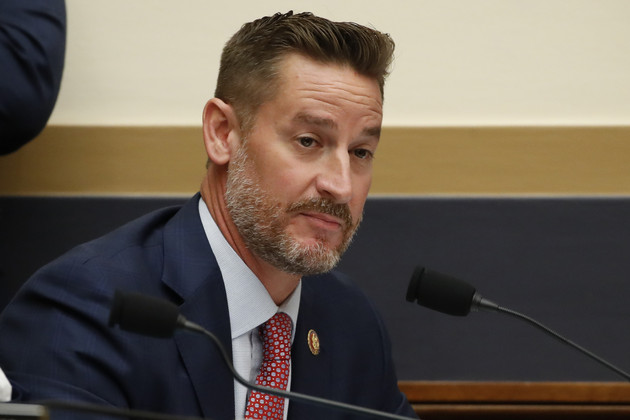 "My office has helped hundreds of Floridians with (Federal Emergency Management Agency) cases and (Small Business Administration) cases to get the help they are owed. But more work remains. Many of our neighbors still have tarps on their roofs and work in their homes awaiting a contractor. Families are waiting for insurance decisions, schools are waiting for FEMA funding to come through, and all Floridians are still waiting for Congress to do its job and provide much-needed tax relief for those impacted financially by Ian."
Steube's bill awaits a vote on the House Ways and Means Committee, on which Steube sits.
Lunch money
Rep. Scott Franklin doesn't want the Joe Biden administration's positions on LGBTQ issues to take away school districts' lunch money. The Lakeland Republican introduced legislation that could stop the U.S. Department of Agriculture (USDA) from withholding National School Lunch Program funding.
"While the Biden White House stoops so low as to use school lunch as leverage in a political game to intimidate school systems into adopting their 'woke' agenda, we've worked hard in Florida to kick progressive culture wars out of the classroom and keep parents in charge," Franklin said. "We don't co-parent with the federal government. The USDA does not have the authority to impose LGBTQ ideology and dangerous social experiments like shared bathrooms and locker rooms on local schools. I thank my colleagues for joining me to hold the Biden Administration accountable for this abuse of power."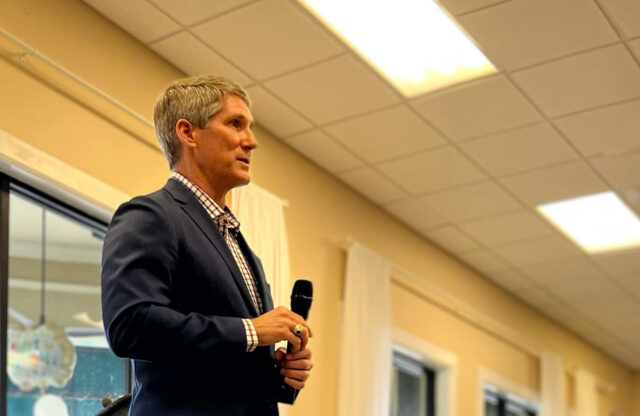 An administration-wide review of all policies to ensure students are treated the same regardless of sexual orientation or gender identity prompted the USDA to announce policies in May on how the agency will enforce Title IX protections.
"USDA is committed to administering all its programs with equity and fairness and serving those in need with the highest dignity. A key step in advancing these principles is rooting out discrimination in any form — including discrimination based on sexual orientation and gender identity," said Agriculture Secretary Tom Vilsack. "At the same time, we must recognize the vulnerability of the LGBTQI+ communities and provide them with an avenue to grieve any discrimination they face. We hope that by standing firm against these inequities, we will help bring about much-needed change."
Language in the announcement about enforcing anti-discrimination rules with state and local governments has Franklin and others concerned about impacts in county school districts in Florida. LGBTQ advocates have criticized state policies like Florida's "parental rights" bill and new restrictions leading to books with gay characters coming off shelves in school libraries.
Reps. Gus Bilirakis, Posey and Steube co-sponsored Franklin's Congressional Review Act, which would prohibit using lunch funding as retaliation.
"Forcing schools to accept the 'woke' agenda by withholding school lunch money for underprivileged kids is wrong and unacceptable," Posey said. "Congress must repeal this effort to extort our school districts."
Bilirakis said the USDA policies could put children's health in the crosshairs of a political fight.
"The federal school lunch program provides essential nutrition for many of Florida's most vulnerable children; for some, it is the only consistent meal they can rely upon," the Palm Harbor Republican said. "This critical program should not be held hostage by the Biden Administration's continued attempts to force its liberal ideology and a 'woke' agenda down the throats of all Americans."
Fabricated image
During the first impeachment hearings about the Biden family business dealings, a lot of attention was paid to a text message by Rep. Byron Donalds and how it was presented. The Naples Republican suggested a text between Jim Biden, the President's brother, and Hunter Biden, the President's son.
Donalds read a portion aloud.
"Anyway, we can talk later, but you've been drawn into something purely for the purpose of protecting Dad."
"Last time I checked, the father of Jim Biden and Joe Biden has now passed away," Donalds said. "So, I'm assuming this is Hunter Biden saying to Jim Biden, the President's brother, that you've been brought into this for the sole purpose of protecting Dad."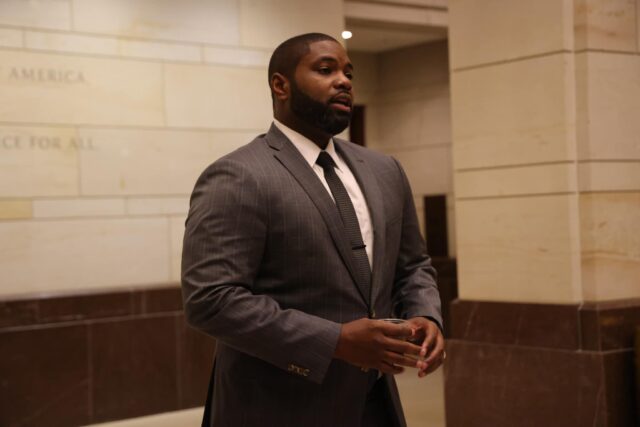 But Rep. Alexandria Ocasio-Cortez, a New York Democrat, later attacked the integrity of the evidence.
"One of our colleagues, the gentleman from Florida, presented up on the screen something that appeared to be a screen shot of a text message containing or insinuating an explosive allegation," she said. "That screen shot of what appeared to be a text message was a fabricated image. I don't know where it came from. I don't know if it was the staff of the committee, but it was not the direct screen shot from that phone."
The image looked like an isolated text from a WhatsApp conversation. But Ocasio-Cortez pointed out that the text on the graphic came from an extended transcript and that Donalds pulled the isolated portion for show.
Women's voices
Women in the delegation say even in the year 2023, witness lists in the House show the glass ceiling still exists.
Reps. Sheila Cherfilus-McCormick and Lois Frankel led a letter with other leaders of the Democratic Women's Caucus (DWC) calling on Republicans to bring more female panelists to testify before Congress. Frankel chairs the DWC, while Cherfilus-McCormick serves as the group's Chair for Diversity and Inclusion.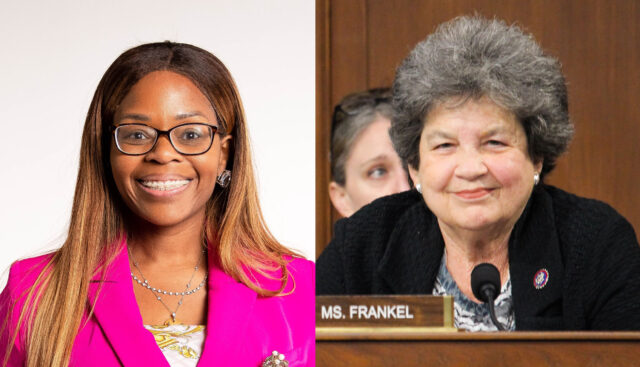 "As of Sept. 6, 2023, only 31% of committee witnesses were women," the letter notes about the current Congress. "Some Committees even have rates of women witnesses as low as 8% (Budget Committee), 12% (Armed Services Committee), and 18% (Agriculture Committee). Notably, this percentage was even lower for women of color under the age of 50."
The letter says that's a significant drop since the last Congress when Democrats notably held a House majority.
"This contrasts with the 117th Congress when 2,159 out of 4,110 committee witnesses were women, or approximately 52%. Put simply, in most committee hearings during this 118th Congress, women's perspectives are not being adequately heard as committees tackle issues that will have direct and important consequences on the lives of their families," the letter states.
Cherfilus-McCormick said that has left the House making decisions without the benefit of balanced testimony.
"Despite the progress that our nation has made, this data confirms what many of us have long known to be true: women remain drastically underrepresented in the halls of Congress," the Miramar Democrat said. "The unique and lived experiences of women ― especially women of color ― deserve to be heard loud and clear. Alongside my colleagues in the Democratic Women's Caucus, I urge House Committee Chairs to better prioritize gender parity throughout the remainder of the 118th Congress and for years to come."
Social media tells
Rep. Debbie Wasserman Schultz is part of a bipartisan group of lawmakers introducing a bill that aims to make parents more aware of their children's interactions on social media.
"Sammy's Law" is named after Sammy Chapman, whose promise was cut short when a drug peddler reached out to him on social media and brought drugs to his home. The drugs were laced with a lethal dose of the opioid fentanyl. According to a news release, the 16-year-old was poisoned and died that same day in 2021.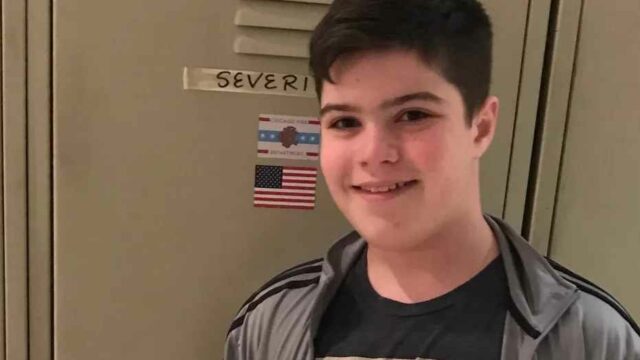 The Weston Democrat with Georgia Republican Reps. Earl "Buddy" Carter, a Georgia Republican, Kim Schrier, a Washington Democrat, and Mariannette Miller-Meeks, an Iowa Republican, introduced legislation that boosts parents' ability to know about dangerous or concerning online interactions with their children younger than 17.
Social media companies would be required to provide access to data on a parent's child through registered third-party safety apps. These apps, triggered when certain words appear, would alert parents when dangerous content is shared through children's social media accounts. Bark, one of these apps, detects sexting, bullying, depression and suicidal thoughts.
"As the mother of three children who grew up with the world at their fingertips, I constantly worried about what my children were exposed to online, on social media, and through apps that profit from sharing messages (that) are intentionally designed to disappear without a trace," Wasserman Schultz said. "I am proud to introduce bipartisan legislation to give parents a more balanced level of access to supervise and manage their kid's social media and online presence during the most vulnerable stages of a child's life."
South Seas
Rep. Carlos Giménez, Chair of the House Transportation and Maritime Security Subcommittee, is voicing concerns about how China has used military assets in the Indo-Pacific region to impact U.S. trade.
At a committee hearing this week, he pressed Coast Guard Vice Admiral Andrew Tiongson, Air Force Brigadier General Neil Richardson and State Department Deputy Assistant Secretary Camille Dawson about the use of resources in the East.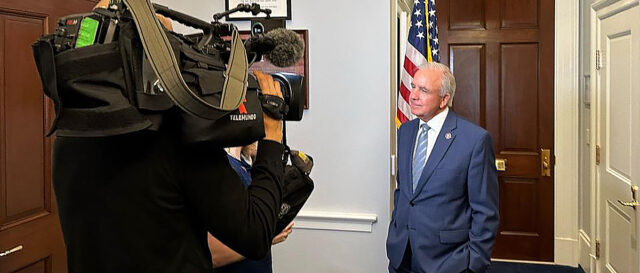 "With its illegitimate claims over large swathes of the Western Pacific Ocean, the (People's Republic of China) is pursuing its own ambitions at the expense of the sovereignty of its neighbors and international law," Giménez said.
"These claims, if accepted, would adversely impact U.S. trade in the region," the Miami-Dade Democrat added. "In 2016, 14% of U.S. shipping passed through international waters in the South China Sea. If access to the shipping lanes in the South China Sea was impeded, it would have a significant impact on our economy."
On this day
Sept. 29, 1962 — "Segregationists riot at Ole Miss, John Kennedy sends in federal troops at Ole Miss" via Ole Miss Riot — President Kennedy sent federal marshals to Oxford to prepare for protests he knew would arise from Meredith's arrival and enrollment. While this occurred, Mississippi Gov. Ross Barnett, a publicly avowed segregationist, spoke at an Ole Miss football game, encouraging action on campus to block Meredith's entry into the university. The next day, Meredith was escorted by the Mississippi Highway Patrol as he made his way to the campus to move into his dorm room. He was greeted by 500 federal marshals assigned for his protection.
Sept. 29, 2020 — "Chaotic first debate: Taunts overpower Donald Trump, Joe Biden visions" via The Associated Press — The first debate between Trump and Biden deteriorated into near chaos as Trump repeatedly interrupted his opponent with angry jabs that sometimes overshadowed sharply different visions each man has for a nation facing historic crises. In the most tumultuous presidential debate in recent memory, Trump refused to condemn White supremacists who supported him, telling the Proud Boys to "stand back, stand by." There were also heated clashes over the President's handling of the pandemic, the integrity of the election results, deeply personal attacks about Biden's family, and how the Supreme Court will shape the future of the nation's health care.
___
Delegation is published by Peter Schorsch, compiled by Jacob Ogles, edited and assembled by Phil Ammann and Ryan Nicol, with contributions by Anne Geggis.