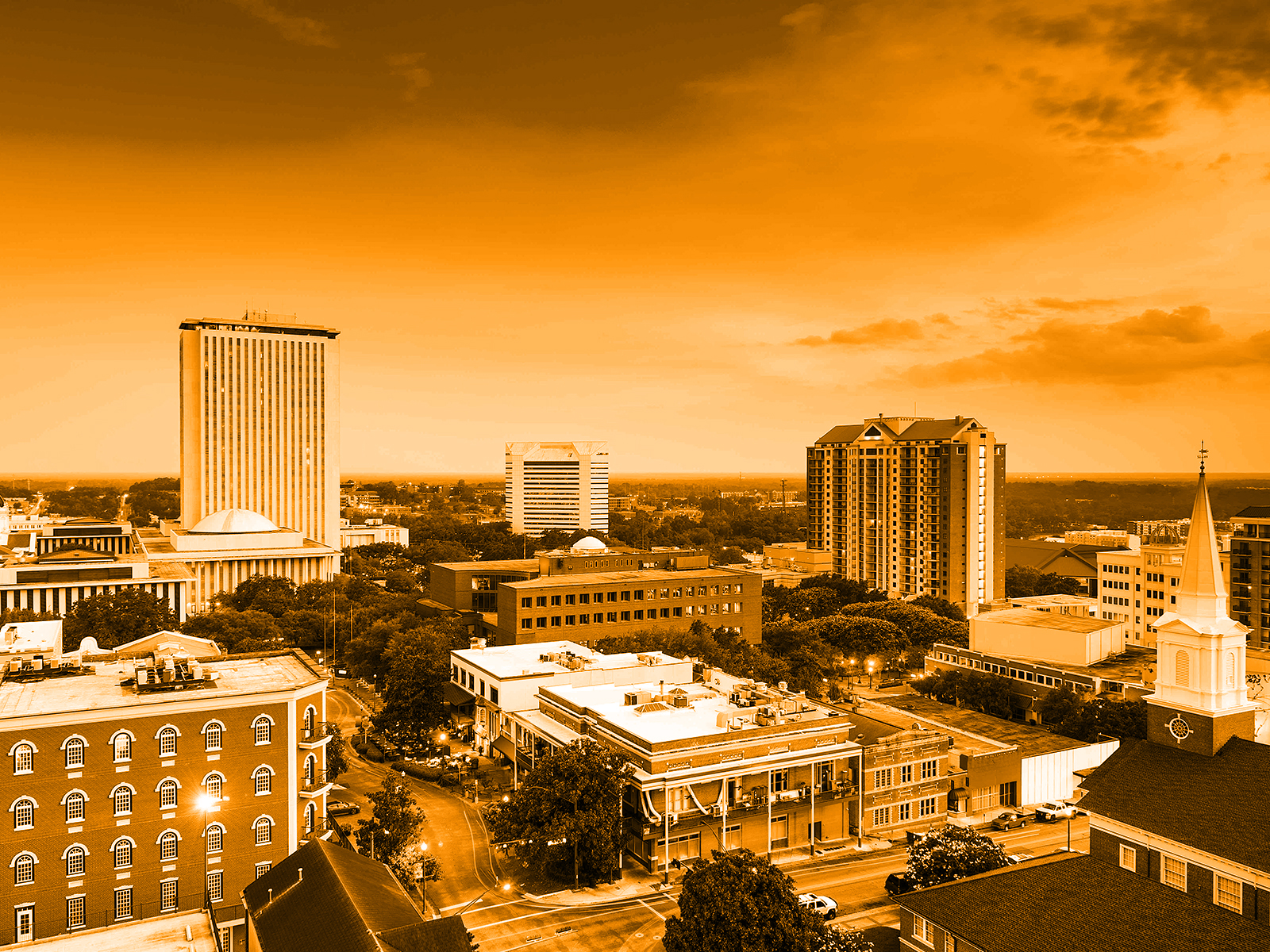 Make a good day even better with Sunburn!
Good Wednesday morning.
We usually kick off Sunburn with a personnel note or a fresh take on Florida-centric news, but today we're opening with a warning.
Well, more of an FYI.
At around 2:20 p.m. expect FEMA and the Federal Communications Commission to buzz your phone, TV and radio. Don't worry, there's no emergency. It's just a test of the nation's emergency alert system, and the feds assure that will be made clear.
The pre-drafted message: "THIS IS A TEST of the National Wireless Emergency Alert System. No action is needed."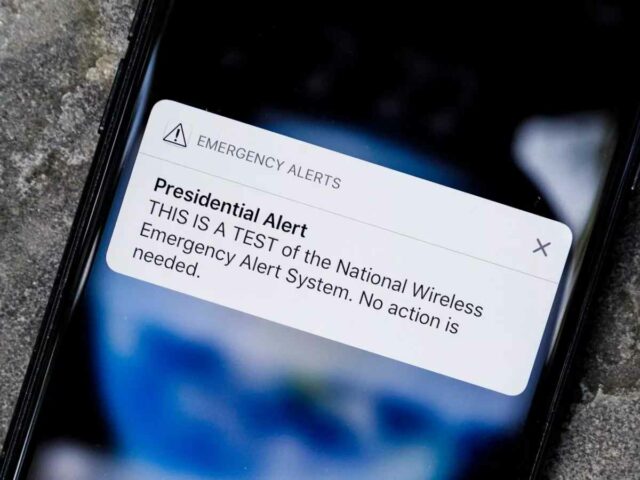 This afternoon's test is the third since the alert system debuted, and the third one to blast out to all cell phones — the first one was in 2018 for those of you into obscure disaster-related trivia. Bonus round: the alert system has been used about 84,000 times since it launched in 2012.
The feds said the test is to ensure that the alert system continues "to be (an) effective means of warning the public about emergencies, particularly those on the national level." In practice, the system is used to alert the public about a variety of "critical situations," which in Florida generally means dangerous weather.
Rest assured; it will have the same annoying quirks as other mass alerts: the message will pop up alongside a "unique" (i.e., blaring) sound, and if you're in the middle of a call, it will attempt to burst your eardrums until you hang up. This is being spun as a way to ensure those with hearing or vision-related disabilities don't miss out on the fun.
If, by chance, there's an actual national emergency tomorrow afternoon, FEMA and the FCC set Oct. 11 as the make-up date.
— SITUATIONAL AWARENESS —
—@BeschlossDC: "The Office of Speaker of the House is hereby declared vacant."
—@RaheemKassam: The @mattgaetz naysayers have egg on their faces. Again.
—@MarcACaputo: A "Fuck Around, Find Out" award winner in the U.S. House: the smack talk last night on X between @MattGaetz & @SpeakerMcCarthy before the former successfully engineered the latter's ouster as House Speaker
Tweet, tweet:
My decision on Motion to Vacate and how I came to it. pic.twitter.com/kePHTSHUlw

— Tim Burchett (@timburchett) October 3, 2023
—@DavidJollyFL: For all of the GOP infighting in the last decade, this moment is the most raw GOP on GOP public fight on the floor we will see. What started with the Tea Party movement has culminated in this moment – a fight that nobody can win, and nobody will accept responsibility for.
—@TaraPalmeri: You know Nancy Pelosi is absolutely devastated to be missing this
—@LeeDrutman: GOP learns the hard way: Turning the base up too high blows out your Speaker
—@Redistrict: Some professional news: after 16+ years at @CookPolitical, I'm grateful to @amyewalter for her confidence in promoting me to Senior Editor & Elections Analyst. I'll still be overseeing our House coverage, writing analysis & crunching data, but in a higher-level editorial role.
—@ByJeffWeiner: I'm excited to say I'm joining the Local team at @Axios, where I'll be editing reporters in Tampa Bay and Miami and helping shape coverage of Florida. Thrilled to remain in local journalism and join an organization that seeks to expand this vital resource across the country.
— DAYS UNTIL —
Loki Season Two premieres — 2; Republican Party of Sarasota County honors First Lady Casey DeSantis with the 2023 Stateswoman of the Year Award — 15; Martin Scorsese's 'Killers of the Flower Moon' premieres — 16; 2023 Florida Chamber Annual Meeting & Future of Florida Forum — 19; Britney Spears memoir 'The Woman in Me' drops — 20; NBA 2023-24 season tipoff — 20; Taylor Swift's '1989 (Taylor's Version)' released — 23; Suncoast Tiger Bay Club hosts 'Evening with the Tigers' — 33; 'The Marvels′ premieres — 35; 2023 Florida Chamber Mental Health Innovation Summit — 36; Formula 1 will take over the Las Vegas Strip — 44; 'Squid Game: The Challenge' premieres — 49; Ridley Scott's 'Napoleon' premieres — 50; Florida TaxWatch's Annual Meeting begins — 56; 2023 Florida Transportation, Growth & Infrastructure Solution Summit — 58; 2023 Florida Chamber Annual Insurance Summit — 70; Zack Snyder's 'Rebel Moon' premieres — 79; Matt Dixon's 'Swamp Monsters: (Donald) Trump vs. (Ron) DeSantis ― the Greatest Show on Earth (or at Least in Florida)' released — 97; 2024 Florida Chamber Legislative Fly-In and reception — 97; Florida's 2024 Regular Session begins — 97; Florida TaxWatch's State of the Taxpayer Dinner — 102; 2024 Primetime Emmy Awards — 103; South Carolina Democratic Primary — 122; New Hampshire and Nevada Democratic Primaries — 125; South Carolina GOP holds first-in-the-South Primary — 143; Michigan Democratic Primary — 146; Georgia Democratic Primary — 160; Trump's D.C. trial on charges related to trying to reverse his 2020 Election loss — 152; Super Tuesday — 153; 'A Quiet Place: Day One' premieres — 158; 2024 Oscars — 159; 'Dune: Part Two' premieres — 164; 'Deadpool 3' premieres — 210; 2024 Leadership Conference on Safety, Health & Sustainability — 219; 'Kingdom of the Planet of the Apes' premieres — 229; Republican National Convention begins — 283; New 'Alien' premieres — 287; Opening Ceremony of the 2024 Olympic Games — 296; 'Captain America: Brave New World' premieres — 296; Georgia Tech to face Florida State in 2024 opener in Dublin — 326; Swift's Eras Tour stops in Miami — 370; 2024 Florida Chamber Annual Meeting & Future of Florida Forum — 383; 'Thunderbolts' premieres — 443; 'Blade' reboot premieres — 499; 'Fantastic Four' reboot premieres — 578; 'Moana' premieres — 635; 'Avatar 3' premieres — 809; 'Avengers: The Kang Dynasty' premieres — 940; Untitled 'Star Wars' movie premieres — 962; Another untitled 'Star Wars' movie premieres — 1,175; 'Avengers: Secret Wars' premieres — 1,314; 'Avatar 4' premieres — 2,270; 'Avatar 5' premieres — 2,633.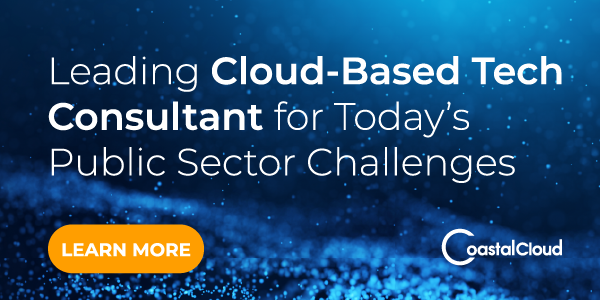 — TOP STORY —
"State attorney ousted by Ron DeSantis opens campaign account. Will he run?" via Sue Carlton of the Tampa Bay Times — Andrew Warren, the Hillsborough County state attorney suspended by DeSantis last year, filed paperwork this week to run to get the job back in 2024.
That could mark the beginning of what's been widely speculated to be a contentious race between Democrat Warren and the Hillsborough judge DeSantis appointed to replace him, Republican Susan Lopez.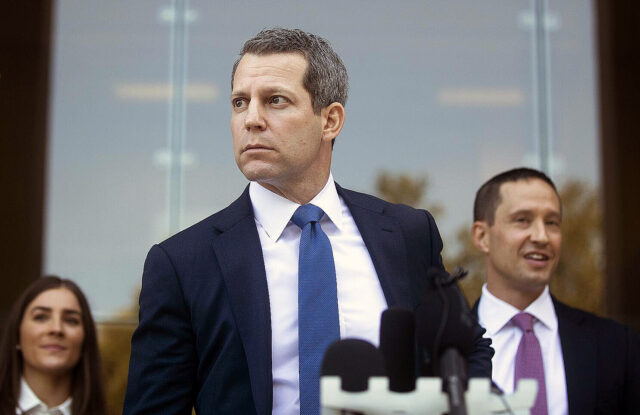 But a spokesperson for Warren said that Warren opening a campaign account Monday was not an announcement.
Filing that paperwork "allows him to stay in legal compliance with state law and keep multiple options on the table as he determines his next steps," longtime Warren adviser Maya Brown said via email. "With the national politics and statewide scrutiny the Governor has injected into this local race, we're being very methodical to show we're following the law."
Elected twice as Hillsborough's top prosecutor, Warren was escorted from his office by a sheriff's deputy in August 2022. DeSantis accused him of refusing to follow the law in certain cases. Warren called his ouster political theater by a Governor running for President.
In response to an inquiry about a Warren candidacy, a campaign spokesperson for Lopez issued a statement:
"Andrew Warren left Hillsborough families less safe … partnerships with law enforcement were broken, crime victims' families were ignored, and he put politics over public safety," said Ryan Smith. "Andrew Warren failed Hillsborough families before. We won't let him do it again."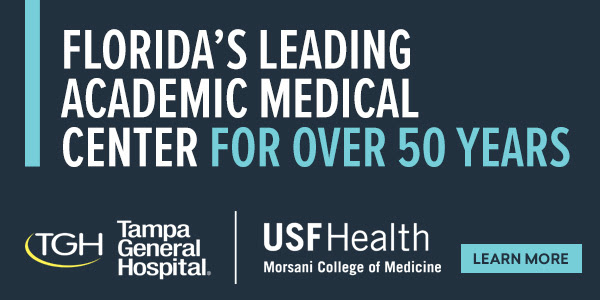 — THE TRAIL —
"DeSantis builds out support team in Washington state" via Danny McAuliffe of Florida Politics — The campaign for DeSantis counts 13 somewhat influential Republicans on its side in Washington state. But a lot more either passed on DeSantis or are waiting a little longer to throw their weight behind a like-minded national candidate. The campaign unveiled its "Washington State Leadership Team." It's a list of people who have endorsed DeSantis and who he can count on for fundraising, stumping and getting more support from GOP peers in the Northwest. Leading the pack are two Republican members of the Washington Legislature: state Rep. Chris Corry and state Sen. Phil Fortunato. Notably absent are the 58 other Republican members of the Washington House of Representatives and Senate.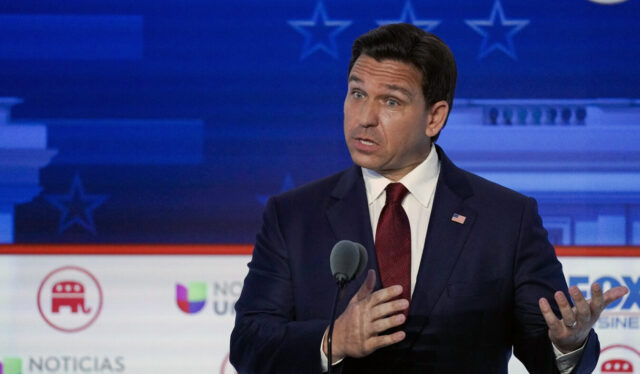 "New poll out of California is the strongest for DeSantis in weeks" via A.G. Gancarski of Florida Politics — In a Data Viewpoint poll fielded Oct. 1, the Florida Governor is still a distant second to Trump, but with some potentially meaningful portents. For starters, the survey shows DeSantis at 18%, better than the 14% the Governor had in a Public Policy Institute of California survey last month. And it's better than the 16% DeSantis had in a September poll from Berkeley's Institute of Government Studies. Meanwhile, the new poll suggests that Trump may fall short of the 50% he needs to take all 169 GOP Delegates at stake when the Golden State holds its Primary next year. The former President is at 49.8% in this survey, meaning that DeSantis (and Nikki Haley, who has 15% support) may be able to take some of the state's delegate trove.
"DeSantis donors upbeat about third-quarter fundraising" via David M. Drucker of The Dispatch — DeSantis raised roughly $10 million to $15 million in the third quarter, with Never Back Down, the super PAC supporting DeSantis, collecting an additional $10 million to $20 million, Republican donors backing his bid tell The Dispatch. Reports for the three-month fundraising period that ended Saturday are not due to be filed with the Federal Election Commission until October 15. But wealthy Republican donors intimately involved in the DeSantis fundraising operation and familiar with approximate third-quarter tallies for the campaign and super PAC say the money raised obliterates a persistent narrative that the governor's GOP financiers are jumping ship and that his 2024 effort is poised to run out of cash.
"DeSantis wants opponents to 'collapse' behind him in Iowa" via A.G. Gancarski of Florida Politics — DeSantis continues to hope that the field in Iowa clears, allowing a two-person race with Trump in the 2024 caucuses. During a news conference, the Republican presidential candidate said that "if everyone wants to collapse behind me" he would "welcome that," expressing confidence that support would ultimately "coalesce" around him. "Here's what we know. We know that the only two candidates that have a chance to win the Iowa caucus are myself and Donald Trump. That's it," DeSantis said. "Would it be easier if it was one-on-one? Yes, it would be. But I think our view is we're going to amass the support of Iowans that we need, even if it remains a crowded field."
"DeSantis may finally — yes, finally — be starting to take some real swings at Donald Trump" via Caleb Ecarma of Vanity Fair — With Trump now entangled in the gravest and stickiest legal morass of his political life, DeSantis has finally decided to get his licks in. Over the last two weeks, the Florida Governor accused Trump of cowering from the campaign trail, challenged him to a debate mano a mano, and described him as a duplicitous drag on the GOP's electoral prospects. Throughout the entire race, DeSantis has been careful not to appear overly antagonistic toward Trump, lest the conservative base interpret his slights as left-wing, anti-Trump propaganda. But with DeSantis trailing the former President by more than 40 points nationally — and the Iowa caucuses mere months away — his thinking appears to be changing.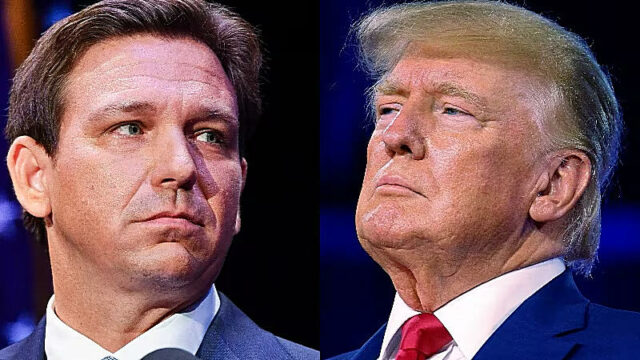 "DeSantis likens Trump to the FSU football team" via A.G. Gancarski of Florida Politics — Florida's Governor invoked the state's best college football team in explaining why he believes Trump should be in the GOP presidential debates. DeSantis likened the former President to the undefeated Florida State University (FSU) Seminoles but told Fox News viewers that just as FSU has to finish its season to be national champions, so too does Trump have to "earn" the 2024 Republican nomination. "I could say, you know, Florida State, they're undefeated right now. Why even have the rest of the season? Why even do the college football playoffs? I mean, maybe we should just crown the national champion. That's not the way it works. You got to earn this," DeSantis said.
"In fresh line of attack, DeSantis warns voters that Trump will 'sell you out'" via Steve Contorno and Kit Maher of CNN — After declaring Trump "missing in action" at last week's Republican Presidential Primary Debate, DeSantis followed up by taking shot after shot at Trump. He challenged Trump to a one-on-one debate, asserted the GOP front-runner's political shortcomings "turned Georgia and Arizona blue" and accused him of hiding from the campaign trail, a criticism akin to one Republicans levied against Joe Biden in 2020. And at his campaign's online store, where DeSantis used to sell flip flops attacking Dr. Anthony Fauci and a sleeve of two golf balls proclaiming "Florida's Governor has a pair" – people can now purchase "Trump's veto pen" for $7.8 trillion, a joke intended to draw attention to the Trump White House's contributions to the national debt.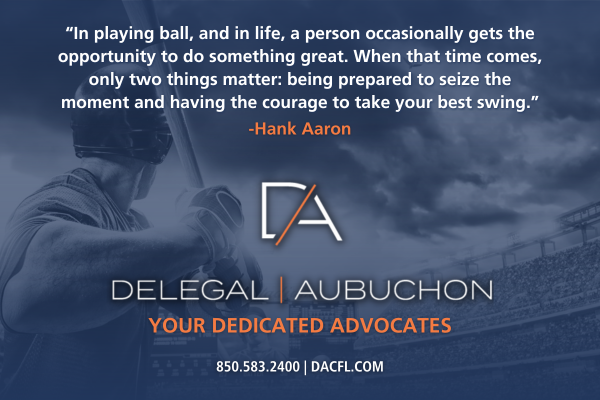 — MORE 2024 —
"Pro-Chris Christie groups urge New Hampshire Dems to switch parties and back him" via Alex Isenstadt of POLITICO — Christie's political operation is aggressively trying to persuade New Hampshire Democrats to switch parties to vote for the former New Jersey Governor in the state's first-in-the-nation Republican Presidential Primary. Two organizations aligned with Christie — who is centering his campaign around his outspoken opposition to Trump — have launched advertising campaigns targeting Democratic voters. Those efforts come just days ahead of the state's Oct. 6 deadline to switch party registration. The pro-Christie Tell It Like It Is super PAC is sending mailers to registered Democratic voters ahead of that deadline, urging them to switch affiliations. To assuage concerns, the mailer tells voters that "it's easy to switch your party affiliation back after" next year's Primary.
"Private calls, public praise: Inside the unusual Trump-Vivek Ramaswamy dynamic" via Dylan Wells, Marianne LeVine and Josh Dawsey of The Washington Post — On one of the calls, Trump thanked Ramaswamy for being positive about him while other Republican candidates are critical of him, according to two people familiar with the conversation, who like others spoke on the condition of anonymity to describe private talks. The mutual praise highlights an unusual dynamic in the 2024 race between two candidates who have a vested political interest in cozying up to each other at times. For Ramaswamy, a millennial entrepreneur trying to break out of a crowded pack of long shot contenders running on a pitch to carry the mantle of Trump's agenda into the future, such gestures appear aimed at winning over past Trump supporters. For Trump, the dominant polling leader in the race, elevating Ramaswamy complicates DeSantis' path even as he has fallen well behind in the polls.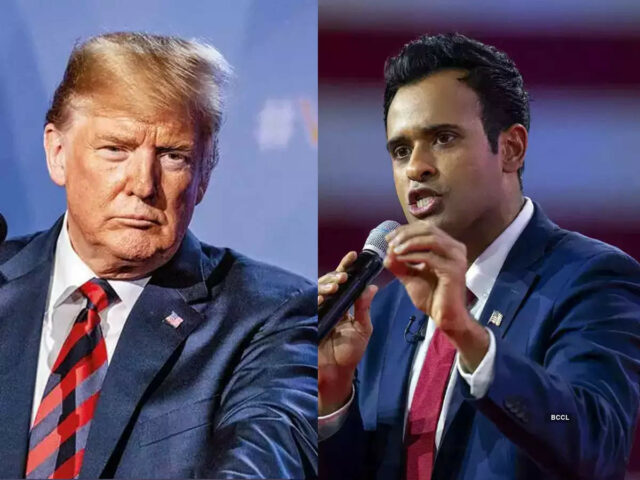 "RNC thwarts plans for unofficial Ramaswamy-Christie debate" via Rebecca Davis O'Brien of The New York Times — The Christie-Ramaswamy event was teased Monday on X, the platform formerly known as Twitter, as an hourlong special segment called "Candidates Corner," to unfold at 6 p.m. Tuesday with Fox News host Bret Baier. But according to a person familiar with the discussions, the RNC told the candidates that if they went through with the one-on-one event, they would not be allowed to participate in future RNC-sanctioned debates. (The next official debate is set for Nov. 8 in Miami.) Christie criticized the threat on X, saying: "Our party needs more debates and in-depth conversations, not less," adding: "When the RNC stops conversations between candidates from happening that is real cause for concern."
"RFK Jr.'s super PAC preps for him to run as an Independent" via Brittany Gibson of POLITICO — A super PAC supporting Robert F. Kennedy Jr. has begun polling his support as an Independent, one of the strongest indications to date that the long shot Democrat is set to announce a party affiliation switch. The poll, conducted by the firm John Zogby Strategies and commissioned by the American Values 2024 PAC, comes amid growing speculation — fueled by Kennedy himself — that he will leave the Democratic Party in the upcoming weeks. But what the PAC found in its survey may be as notable as the tea leaves around a switch itself: Kennedy, as an Independent, would pull more support away from Republican Trump than Democrat Biden, according to the findings.
"How RFK Jr. could hurt Joe Biden, Trump in 2024 Election with independent bid" via Jeff Mason and Heather Timmons of Reuters — RFK Jr.'s likely independent bid for the White House may complicate the 2024 race by taking votes away from Biden or Trump in critical states, political analysts said. Kennedy, an environmental lawyer, anti-vaccine activist, scion of the powerful political family and son of U.S. Sen. Robert F. Kennedy, is expected to announce in Philadelphia on Oct. 9 that he will drop his challenge to Biden for the Democratic Party's nomination and run as an independent candidate instead. Kennedy's deep-pocketed backers and famous name, combined with a lack of broad enthusiasm for Biden and Trump, could help him take votes from their respective sides.
"Trump wants future Republican debates to be canceled after refusing to participate in them" via The Associated Press — Trump's campaign is calling on the Republican National Committee to cancel all remaining Primary debates, saying the RNC must instead "refocus its manpower" on defeating Biden next year. In a statement late Monday, top Trump advisers also repeated debunked falsehoods about election fraud, claiming without evidence that Democrats are working to steal the 2024 election. Trump has maintained that the 2020 election was stolen, despite multiple legal cases, investigations and his own Attorney General finding no fraud. In their statement, senior campaign advisers Susie Wiles and Chris LaCivita say the November debate in Miami and all future debates should be canceled.
"Mike Pence calls Trump's attacks on Mark Milley 'utterly inexcusable' at AP-Georgetown foreign policy forum" via Meg Kinnard and Jill Colvin of The Associated Press — Pence on Tuesday criticized his former boss-turned-rival, Trump, for calling retired Gen. Milley, the former Chair of the Joint Chiefs of Staff, a traitor over phone calls he made to China in the final stormy months of their administration. "Frankly, what Donald Trump said about him in that tweet, about treason and death, was utterly inexcusable," Pence said. Pence also reacted to the news that House Speaker McCarthy had been ousted from his post by a contingent of hard-right conservatives, saying, "Chaos is never America's friend."
"Trump campaign calls on Republicans to cancel all future debates" via Maggie Astor of The New York Times — In a statement on Monday, two advisers to Trump's campaign — Susie Wiles and Chris LaCivita — called on the Republican National Committee to "immediately cancel the upcoming debate in Miami and end all future debates in order to refocus its manpower and money on preventing Democrats' efforts to steal the 2024 election." They declared that if the RNC proceeded with the debate, it would prove that "national Republicans are more concerned about helping Joe Biden than ensuring a safe and secure election." Wiles and LaCivita did not cite any evidence in their statement to support their claim that Democrats are trying to steal the 2024 election.
"Judge in Trump's New York civil trial issues gag order after Trump posts about clerk" via Graham Kates, Stefan Becket, and Ash Kalmar of CBS News — The judge overseeing the civil trial of Trump in New York issued a gag order on Tuesday barring those involved in the case from posting information about his staff online after an inflammatory post identifying the judge's clerk appeared on Trump's social media account. Shortly after returning from an extended lunch break on the second day of the trial, New York Judge Arthur Engoron addressed a simmering conflict that arose midday. "Consider this statement a gag order forbidding all parties from posting" on social media about members of his staff, he said.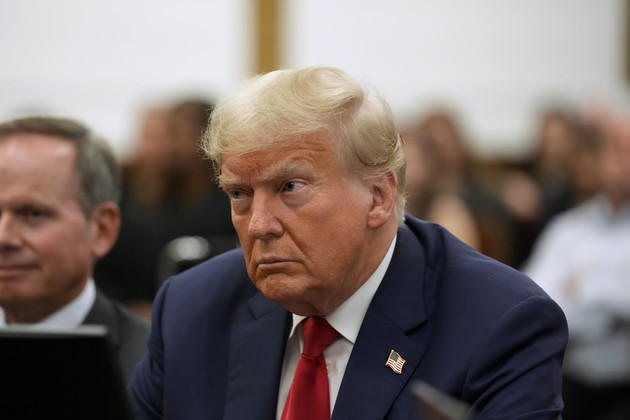 "The Trump boys can't recall a thing" via Kenzie Bryant of Vanity Fair — Judge Arthur Engoron declared last week that Trump and his two biggest boys, Eric and Donald Jr., as well as the Trump Organization committed fraud. The proceedings have also given the Trump boys their own on-camera costarring turns. In an old deposition that Letitia James's office released on Monday, both Eric and Donald could be seen not recalling certain aspects of the case or business practices. Similar answers to different questions. But like a couple of jazz guys putting their own stamp on a years-old standard, each had his own specific texture to the tune.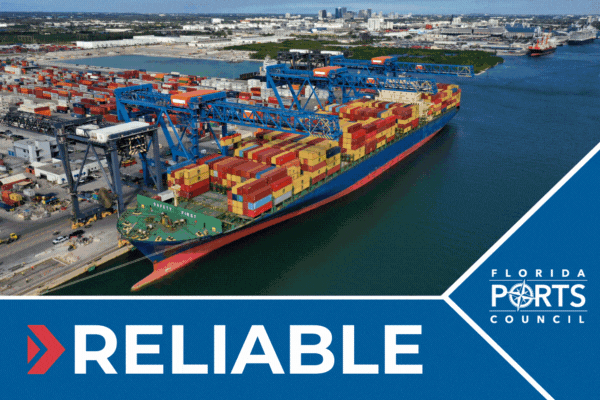 — DESANTISY LAND —
"Judges to decide whether DeSantis intentionally hurt Black voters with North Florida map" via John Kennedy of USA Today Network — Attorneys for voter groups and the state delivered closing arguments Tuesday in a federal trial to decide whether DeSantis intentionally discriminated against Black voters by enacting a congressional map which erased a North Florida seat long held by a Black Democrat. New district boundaries pushed by DeSantis scattered hundreds of thousands of Black voters across four North Florida districts where they appear to have little political impact. GOP members of Congress won all four seats. Republicans captured 20 of Florida's 28 districts, a four-seat gain last Fall that helped the party gain command of the U.S. House.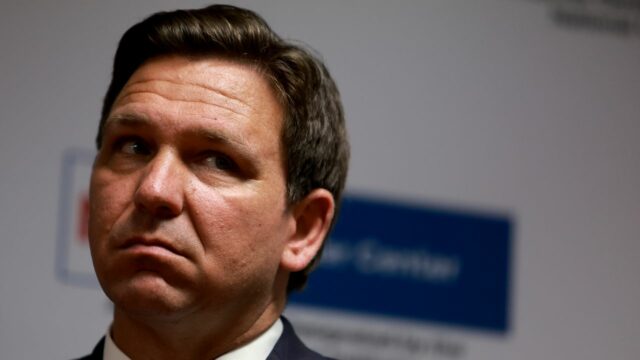 "DeSantis 'uncomfortable' with Matt Gaetz fundraising off House Speaker removal" via A.G. Gancarski of Florida Politics — One of Gaetz's congressional colleagues called the Panhandle Republican out for sending out fundraising pitches tied to removing McCarthy and DeSantis told Fox News' Neil Cavuto that he wasn't comfortable with the prospect of a politician fundraising off the removal push. "Well, look, when I see the Republican Congressman pointing out that there's a lot of fundraising going on around that, you know, that makes me uncomfortable," DeSantis said. "I think when you're doing things, you need to be doing it because it's the right thing to do. It shouldn't be done with an eye toward trying to generate lists or trying to generate fundraising," he added. "And so that is not the way I would operate."
"DeSantis: I opposed Kevin McCarthy before it was cool" via Joe St. George of Scripps News — "I opposed McCarthy when it wasn't cool years ago," DeSantis told Scripps Tuesday. DeSantis placed the blame on Trump for putting McCarthy in the speaker's office in the first place. "He is really somebody that Donald Trump has backed and put in that position. I think they have not delivered results," DeSantis said. As far as who DeSantis would like to be speaker, he suggested a few members of Congress. "I don't know if I wish that job on anyone," DeSantis said. "I have guys who have endorsed me like Chip Roy and Tom Massie; I think Chip is someone who really understands how you move this country in a better direction," he added.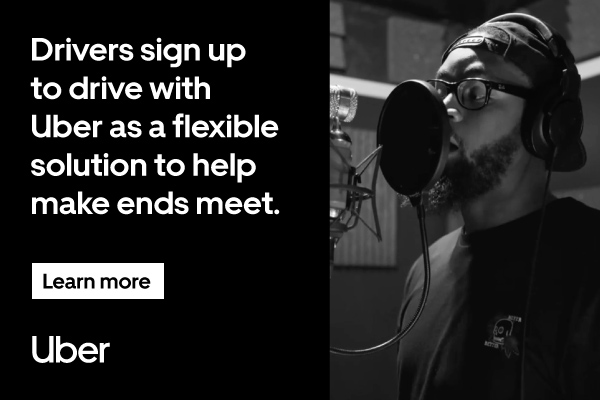 — D. C. MATTERS —
"Kevin McCarthy becomes the first Speaker ever to be ousted from the job in a House vote" via Lisa Mascaro and Farnoush Amiri of The Associated Press — Speaker McCarthy was voted out of the job Tuesday in an extraordinary showdown — a first in U.S. history, forced by a contingent of hard-right conservatives and throwing the House and its Republican leadership into chaos. McCarthy's chief rival, U.S. Rep. Gaetz, orchestrated the rare vote on the obscure "motion to vacate," and pushed ahead swiftly into a dramatic afternoon roll call vote. Stillness fell as the presiding officer gaveled the vote closed, 216-210, saying the office of the speaker "is hereby declared vacant." The next steps are highly uncertain as the House is in uncharted terrain, but there is no obvious successor to lead the House Republican majority. It's nearing the end of the political line for McCarthy, who has said repeatedly that he never gives up, but now has almost no options remaining. Less than nine months on the job, neither the right-flank Republicans who engineered his ouster nor the Democrats who piled on seem open to negotiating.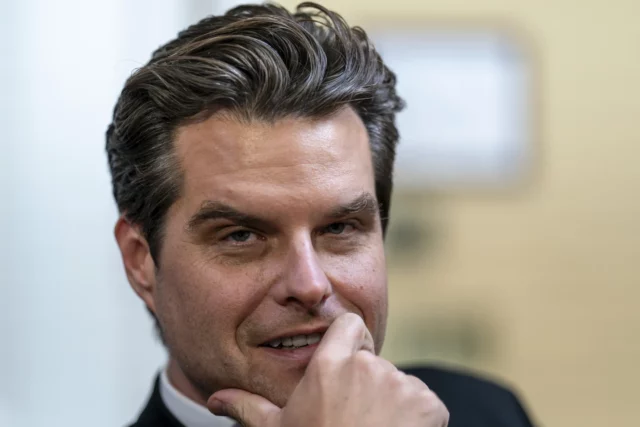 —"McCarthy says he won't run again for House Speaker" via Scott Wong, Ali Vitali, Sahil Kapur and Rebecca Shabad of NBC News
"Gaetz, a polarizing figure in Congress, is polarizing at home, too" via Kalyn Wolfe, Patricia Mazzei and Colbi Edmonds of The New York Times — As Gaetz orchestrated the ouster of McCarthy, constituents in his overwhelmingly Republican district had plenty of thoughts about their Congressman's actions and suddenly robust national profile. Critics in his district saw a political moment that was about ego and ambition and little more. Yet for all his time spent picking fights — and, his critics say, little time crafting legislation — Gaetz remains broadly popular in his district, a stretch of the western Florida Panhandle, where he won re-election last year by nearly 36 percentage points. His skirmishes in Washington, and a federal investigation that revealed embarrassing details about this private life, have done little to bruise him.
"Gaetz's ouster of McCarthy draws attention to his ethics issues" via Luke Broadwater of The New York Times — Gaetz has asserted that the more than two-year, wide-ranging inquiry into his conduct is the work of McCarthy and his allies, who he argues are bent on smearing him. "I am the most investigated man in the United States Congress," Gaetz said Monday night of the ethics inquiry, adding: "It seems that the Ethics Committee's interest in me waxes and wanes based on my relationship with the Speaker." Since the Spring of 2021, Gaetz has been under investigation over allegations he engaged in sexual misconduct and illicit drug use, shared inappropriate images or videos on the House floor, misused state identification records, converted campaign funds to personal use and accepted impermissible gifts under House rules, among other allegations.
"McCarthy's replacement will inherit a poisoned chalice too" via Anthony Zucker of BBC News — No matter which Republican replaces McCarthy, the divisions within the party will remain. And the challenges to effectively running the chamber are still the same. That's because, while the moment was historic — the first Speaker removed by vote of the House — it also was the culmination of a fractious intra-Republican fight between the party's political establishment and its seething base that has been brewing since at least the Tea Party movement of 2010. It's a fight between practicality and purity, between changing the system or working within it. What became clear was that both sides of the split within the Republican House think that Washington is broken.
"Biden tries to reassure allies of continued U.S. support for Ukraine after Congress drops aid request" via Seung Min Kim and Darlene Superville of The Associated Press — Biden gathered other world powers Tuesday to coordinate on Ukraine as it battles Russia in a war now almost 20 months long — a deliberate show of U.S. support at a time when the future of its aid is entangled with a volatile faction of House Republicans who want to cut off money to Kyiv. The phone call was held three days after Biden signed legislation hastily sent to him by Congress that kept the federal government funded but left off billions in funding for Ukraine's war effort that the White House had vigorously backed. No one questioned whether U.S. support of Kyiv was in doubt, according to the White House. But the administration sternly warned that Congress must not let the flow of aid be disrupted, lest Russian President Vladimir Putin exploit any lapses to his advantage.
"California Sen. Laphonza Butler becomes the first Black lesbian to serve in Congress" via Francesca Chambers of USA Today — California's newest U.S. Sen. Butler became the first Black lesbian to serve in Congress on Tuesday. Vice President Kamala Harris administered the oath to her close friend from the floor of the Senate. Butler was accompanied in the chamber by Senate Majority Leader Chuck Schumer and California Sen. Alex Padilla. At a re-enactment ceremony, her partner, Neneki Lee, held the Bible as Butler took the oath from Harris. The swearing-in ceremony took place less than two days after California Gov. Gavin Newsom appointed Butler, 44, to fill the remainder of former Sen. Dianne Feinstein's term in office. Feinstein died last Thursday.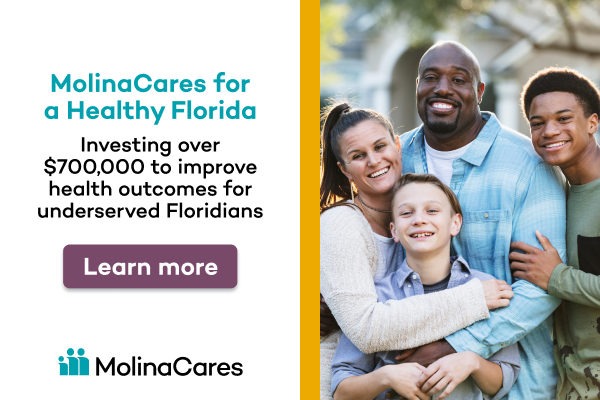 — STATEWIDE —
"Tropical Storm Philippe lashes Caribbean, targets Bermuda, could head toward U.S." via Richard Tribou of the Orlando Sentinel — Tropical Storm Philippe lashed the Caribbean's northern Leeward Islands throughout Tuesday as the National Hurricane Center says it's expected to head toward Bermuda and then could strike the northeast by the weekend as a post-tropical storm. As of 5 p.m., the center of Philippe was located about 85 miles north of St. Thomas, U.S. Virgin Islands and 875 miles south of Bermuda heading northwest at 12 mph with sustained winds of 45 mph. Its five-day cone of uncertainty has its center close to Bermuda before it transitions to a post-tropical cyclone but could bring high winds to New England and Atlantic Canada similar to Hurricane Lee that turned extratropical before landfall in September.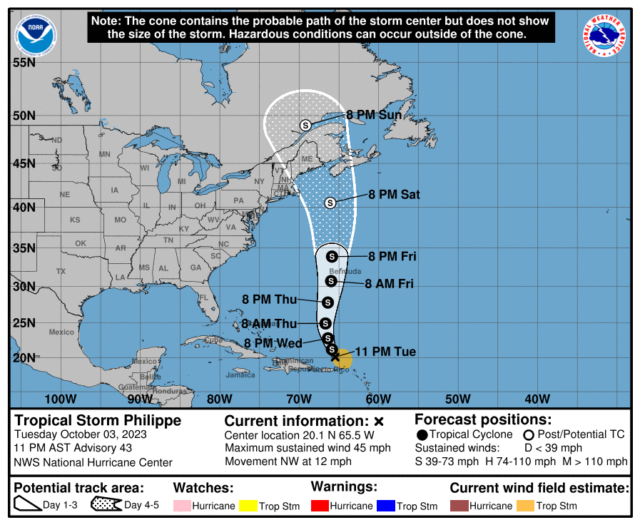 "Supreme Court gears up for marijuana legalization arguments" via A.G. Gancarski of Florida Politics — The Florida Supreme Court will review oral arguments on an Adult Personal Use of Marijuana citizen initiative that could lead to a constitutional amendment for voter consideration, with legalization in effect as soon as May 2025 if 60% or more of voters approve. The hearing is set for Nov. 8. "With upcoming oral arguments, we want to restate the fact that the language was drafted very conservatively and with the guidance of this very court. We anticipate that the court will stick to its deferential standard of review and will agree that the language strictly adheres to the law and the Florida constitution and will give the voters the opportunity to vote on this subject," said Steve Vancore, a spokesperson for Smart & Safe Florida, the political committee sponsoring the initiative. Trulieve CEO Kim Rivers added, "We look forward to the Smart & Safe campaign presenting its case to the Florida Supreme Court. We hope the court will ignore the political rhetoric, stick to the law and give Floridians the opportunity to vote on this important initiative." Smart & Safe Florida already has more than a million verified signatures, meeting the threshold needed for ballot inclusion. Notably, a March poll conducted by the University of North Florida found 70% of Floridians either "strongly" or "somewhat" legalizing recreational use for people over 21.
"New College Board names DeSantis ally Richard Corcoran school president" via Divya Kumar of the Tampa Bay Times — More than nine months after DeSantis directed a leadership change at New College of Florida, the new trustees he appointed chose a familiar face to be the school's next president on Tuesday. They voted overwhelmingly to give the job to interim President Corcoran, who earlier this year began to transform New College into what he calls a classical liberal arts school. He was chosen over two other finalists. Board of Trustees member Christopher Rufo, a conservative activist, said Corcoran was best suited to "re-establish public authority over the public system" and "radically shake up the institution." "New College is still in a situation of crisis," Rufo added. "Under normal circumstances, all three [finalists] would be great potential leaders of a small liberal arts college. We are in a time that requires a specific type of character."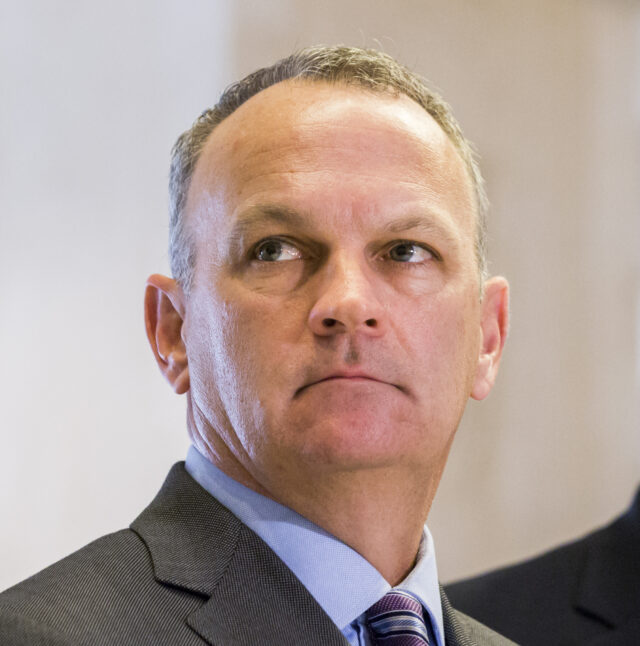 Assignment editors — Florida Democratic Party Chair Nikki Fried joins School Board members and community leaders from across the state for a virtual news conference on rising censorship in the state of Florida, which leads the nation on book bans: 9:30 a.m., Zoom link here.
Happening today — The Highlands County legislative delegation meets: 9:30 a.m., Highlands County Government Center, 600 South Commerce Ave., Sebring. The Broward County legislative delegation meets for a workshop with the Broward County School Board: 10:30 a.m., with a public hearing at noon; Atlantic Technical College, Arthur Ashe, Jr. Campus, 1701 N.W. 23rd Ave., Fort Lauderdale. The Glades County legislative delegation meets: 1:30 p.m., Glades County Courthouse, 500 Avenue J S.W., Moore Haven. The Okeechobee County legislative delegation meets: 3:30 p.m., Historic Courthouse, 304 N.W. Second St., Okeechobee.
"A 'Nixon goes to China' moment? Conservative Republican pushes for state Medicaid expansion." via Christine Jordan Sexton of Florida Politics — Rep. Joel Rudman recently completed what he called his health care listening tour where he held meetings in the Panhandle, Central Florida and South Florida. Three themes emerged: high levels of uncompensated care, low Medicaid reimbursement rates and a workforce shortage. Rudman said the loss of Medicaid coverage for hundreds of thousands of Floridians this year illustrates the need for change. A spreadsheet compiled by House Democrats shows of the 524,076 Floridians who have lost coverage in the last four months, nearly 50% are under the age of 21. While people have lost their Medicaid coverage, Rudman says, they aren't losing access to health care. "They're costing us more money by showing up in the emergency room because they do not have access to a primary care physician."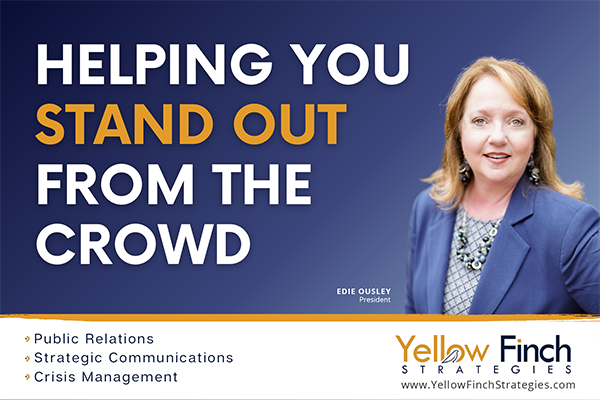 — DOWN BALLOT —
"Florida elections supervisors ask GOP lawmakers for no major changes to election laws in 2024" via Mitch Perry of Florida Phoenix — Since Florida last voted for a President in 2020, the state Legislature has passed three major election reform bills that supporters say have enhanced voter integrity, but critics argue that the reforms restrict voter access to the polls. As the GOP-controlled Florida Legislature prepares to gather in January for the two-month 2024 Session, one Supervisor of Elections had a simple request to a group of state lawmakers on Monday. "Stay the course. Status quo," said Pasco County Republican Supervisor of Elections Brian Corley, as he addressed the seven-member Pasco County legislative delegation in west central Florida, north of Tampa. "We ask that there be no substantive changes be made to Florida's election code in the upcoming Legislative Session."
"Randy Fine raises $300K in third quarter for SD 19 race" via Jacob Ogles of Florida Politics — Rep. Fine continues to amass major funding for his state Senate bid. The Palm Bay Republican announced he collected more than $300,000 in the third quarter between his campaign and political committee. The bottom line is that Fine started October with more than $1.2 million in cash on hand. "I am deeply humbled by the overwhelming support we received this quarter from folks in Brevard County and around the state," Fine said. "It is clear that my constituents understand one simple message — #ItsGoingToBeFine." Funding was split between Fine's official campaign account in Senate District 19 and his Friends of Randy Fine committee. The campaign did not immediately announce how the money was split.
Happening tonight: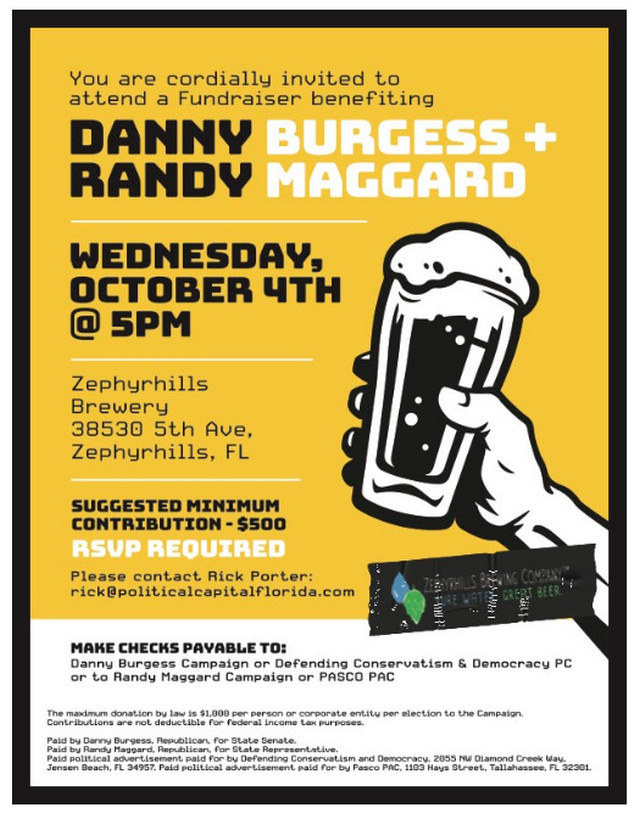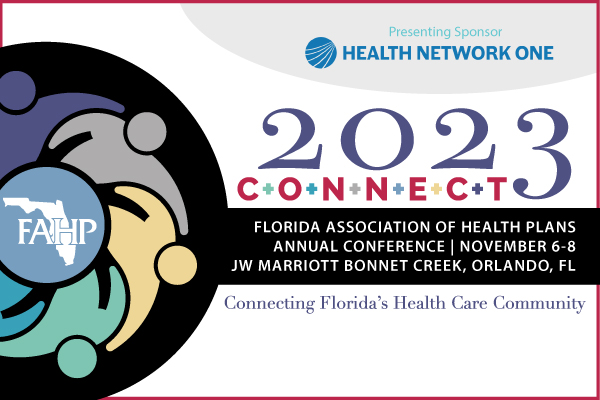 — LOCAL: S. FL —
"Steven Losner wins third term as Homestead Mayor as City Council race narrows to two candidates" by Jesse Scheckner of Florida Politics — Homestead voters chose to keep Mayor Steven Losner in office for four more years Tuesday, selecting him by a large margin over Vice Mayor Julio Guzman for the city's most prominent elected office. With all 18 precincts reporting at 8:38 p.m., Losner had 60% of the vote compared to 35% for Guzman. At the time, 783 votes separated the two candidates. Third-place candidate Sonia Castro Natal, who drew accusations of being a "ghost candidate" for her past support of Losner, her late entry to the race and her nonexistent campaign footprint, received 134 votes, representing 4% of the total. Meanwhile, education professional Toshiba Mitchell and retired physician-turned-entrepreneur Clemente Canabal will compete in a runoff for Seat 6 on the Homestead City Council after none of the four candidates in the race captured a large enough share of the vote to win Tuesday. Their contest will be among three others in the city's General Election Nov. 7.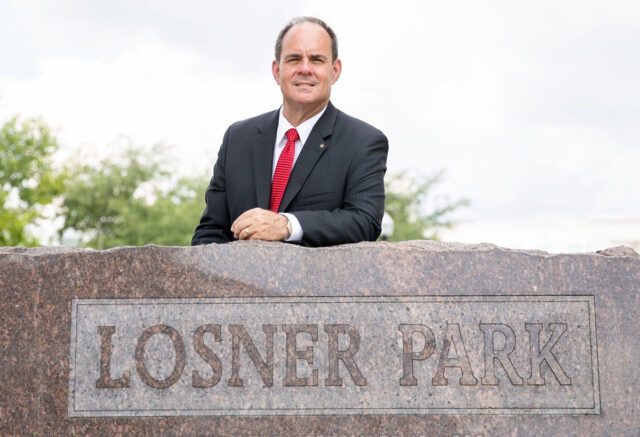 "City of Miami is extending court battle to invalidate Commission candidate" via Joey Flechas of the Miami Herald — The city of Miami will appeal a court ruling that allows auto parts retailer Miguel Gabela to run as a qualified City Commission candidate in the District 1 election. The appeal, announced in a court filing, extends a legal battle over the validity of Gabela's candidacy one week before mail ballots are sent to voters. Gabela is running against incumbent Alex Díaz de la Portilla, who was suspended from his Commission seat in September after he was arrested on corruption charges. Investor Marvin Tapia, retired Miami police officer Francisco "Frank" Pichel and Miami-Dade County employee Mercedes Rodriguez are also running for District 1.
"David Richardson nears $650K collected for Miami-Dade Tax Collector bid" via Jesse Scheckner of Florida Politics — Richardson raised nearly $40,000 between July and September toward his bid to be Miami-Dade County's first elected Tax Collector in decades, his campaign reports. That would bring his cash-in-hand total to almost $650,000, including $200,000 in self-loans and $318,000 in carry-over funds from prior campaigns. Richardson, a Democrat, filed to run for the countywide office in March. As of Tuesday, he remained the only candidate seeking the post that Peter Cam, a longtime county administration employee, has held since 2019.
"DeSantis ally Henry Mack chosen as Broward College's interim leader" via Scott Travis of the South Florida Sun-Sentinel — Broward College has chosen former state Education Chancellor Mack as its next leader, the latest in a series of allies of DeSantis to lead Florida's higher education institutions. The college's Board of Trustees chose Mack, whose legal name is Henry Maklakiewicz, over two other finalists after a brief search for an acting president to replace outgoing President Gregory Haile, who resigned last month. The college required the temporary leader to have a connection to Broward College; Mack is a former associate dean and associate vice president for workforce education. "Broward College is my home," he said during his interview. "I am passionate about returning to lead the institution I fell in love with." He will be able to apply for the permanent job as well.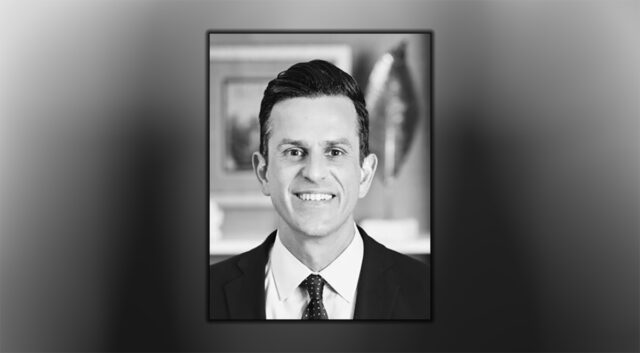 "Brightline doubling new Orlando service to 16 daily round trips soon, company president says" via David Lyons of the South Florida Sun-Sentinel — Two weeks after launching its service to Central Florida, Brightline expects to start operating a full schedule of 16 daily round trips between South Florida and its new station in Orlando with train speeds reaching 110 mph, the Miami-based company's president told a gathering of business and political leaders in West Palm Beach. The higher-speed railroad, which opened its long-awaited 170-mile extension between West Palm Beach and Orlando late last month, sold out 18 trains over the last weekend and has operated at 75% capacity along the segment, Patrick Goddard told an audience of several hundred people on Monday at The Forum of the Palm Beaches at the Kravis Center for the Performing Arts.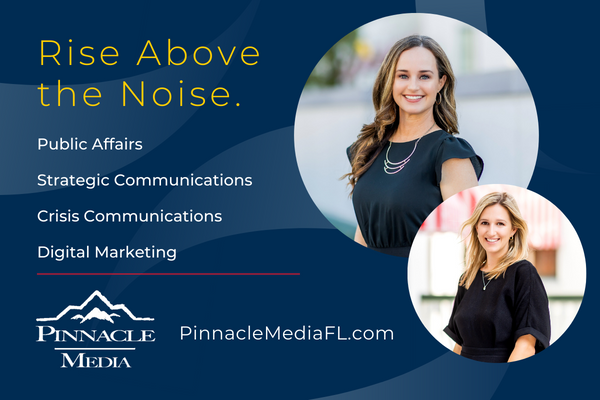 — LOCAL: C. FL —
"TDT drops again as Orange County Commissioners weigh future spending" via Stephen Hudak of the Orlando Sentinel — With Orange County Commissioners scheduled to consider multimillion-dollar projects for tourist-tax revenues, Comptroller Phil Diamond announced that August collections were down from a year ago. The tax brought in $22.1 million, about 5.6% less than a year ago, the fifth consecutive drop in monthly collections of the Tourist Development Tax or TDT when compared to the previous year. In a news release, Comptroller Diamond, whose office tracks the tax, said the decline is a result of increased competition in the global travel market as tourists have more choices with more international destinations now fully open after several years of precautionary COVID-19 restrictions.
"Who are the men threatening Volusia Sheriff Mike Chitwood and where are they now?" via Brenno Carillo of The Daytona Beach News-Journal — A disturbing recurrence in 2023: Individuals hiding behind anonymous usernames (especially on 4chan) making online threats to kill Volusia Sheriff Chitwood. The latest incident, a Pennsylvania man arrested for threatening Volusia Sheriff's deputy Royce James, is the first not directly addressed to the Sheriff; however, it adds to the several directed at the official this year. The situation began in February after Chitwood and other county leaders called out a group known as the Goyim Defense League for a variety of antisemitic activities reported in Volusia County, including displaying antisemitic signs on a pedestrian overpass leading to the Daytona International Speedway the weekend of the Daytona 500.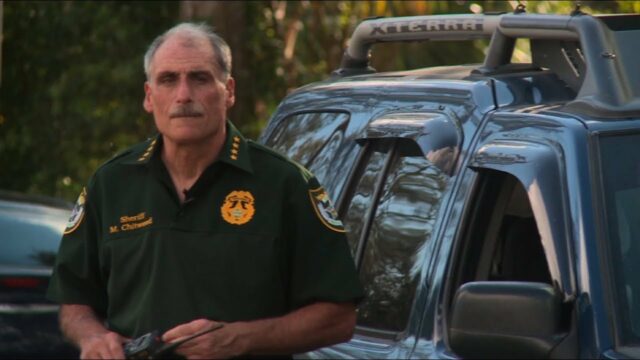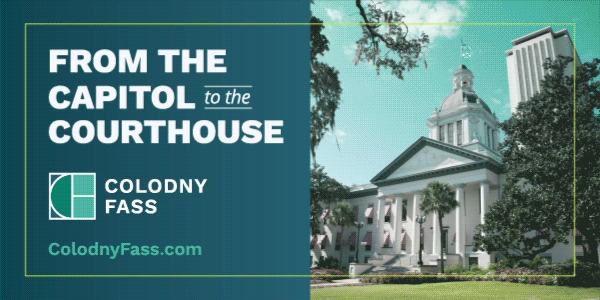 — LOCAL: TB —
"Hillsborough County School District looking to recruit ESE teachers to fill about 100 vacancies" via Larissa Scott of ABC Action News — "I've always worked with ESE students, but I fell in love with the process of just seeing them grow," said ESE teacher Chinovia Shedrick. Shedrick is an Exceptional Student Education, or ESE, teacher at Memorial Middle School in Hillsborough County. She's been with the district for 17 years, starting off as a paraprofessional. With help from the district's STEP program, she was able to transition into the teacher role. The STEP program is an accelerated ESE teacher preparation program for people who don't have a background in education. The Hillsborough County School District is hoping that the program will help them fill about 100 current ESE teacher vacancies. There are three information sessions in October for people to learn about becoming an ESE teacher. "Give us a chance, give the district a chance. Give our students a chance. They need people who love them, who care about them," said Shedrick.
"A first look at St. Petersburg and the Tampa Bay Rays' stadium deal" via Colleen Wright of the Tampa Bay Times — St. Petersburg city officials on Tuesday released the final version of an outline that details the public financial commitments for a new baseball stadium for the Tampa Bay Rays. According to the "New Stadium Project Outline of Future Project Agreements" document obtained in a records request, St. Petersburg will contribute $287.5 million from "revenue bonds" issued by the city and tax increment revenues from the Intown Community Redevelopment Area, which includes Tropicana Field. Pinellas County will contribute $312.5 million from tourist development tax revenues and money from the community redevelopment area.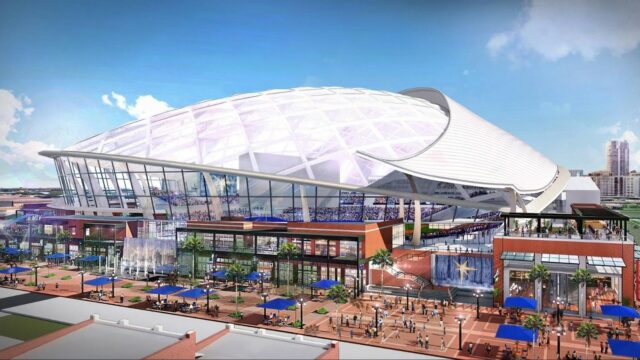 "Pinellas equity advocates voice concerns on gentrification, homelessness" via Veronica Brezina of the St. Pete Catalyst — Limited access to job centers, and stagnant incomes accompanied by escalating housing prices are pricing people out of their homes, leaving some without anywhere to turn to. This is an ongoing cycle that St. Pete's economic and racial equity leaders are battling in the wake of the city's inevitable growth. "We know optimal outcomes should be obtainable regardless of race, income or geography, but it's not like that," Foundation for a Healthy St. Pete CEO and President Kanika Tomalin said during The Leadership PSTA (Pinellas Suncoast Transit Authority) Summit held Tuesday morning inside St. Pete's Center for Health Equity. Tomalin and PSTA planning manager Jacob Lubutka said both entities have come together to help educate the public about available resources and community offerings to help people land back on their feet. For example, PSTA offers an on-demand program for paratransit riders and has extended service to provide transportation for late-night workers. However, there are other efforts and programs taking shape that local equity advocates are deploying.
"Tampa's Dash Tesla SUVs to soon hit downtown streets at $2 a ride" via Sue Carlton of the Tampa Bay Times — Debuting soon on the streets of Tampa: bright yellow Tesla SUVs, available for rides around downtown at $2 a person. Officials announced this Summer the new rideshare service dubbed Dash. It is a fleet of six all-electric vehicles that will use a mobile app to pick up riders at hubs around the city and ferry them to lunches, meetings, parks and events. This week, the Tampa Downtown Partnership announced the rideshare's $2 fare and its hours: 7 a.m. to 11 p.m. Monday through Saturday and noon to 9 p.m. Sunday. Riders will get picked up at more than 20 hubs scattered around downtown, though the locations of those hubs were not announced. The service will be available sometime in mid-October, according to a news release, with the date to be announced soon. The Dash app will pair up to four passengers to share a trip, according to the release. They'll be driven by what the partnership calls "driver-ambassadors" trained as downtown guides.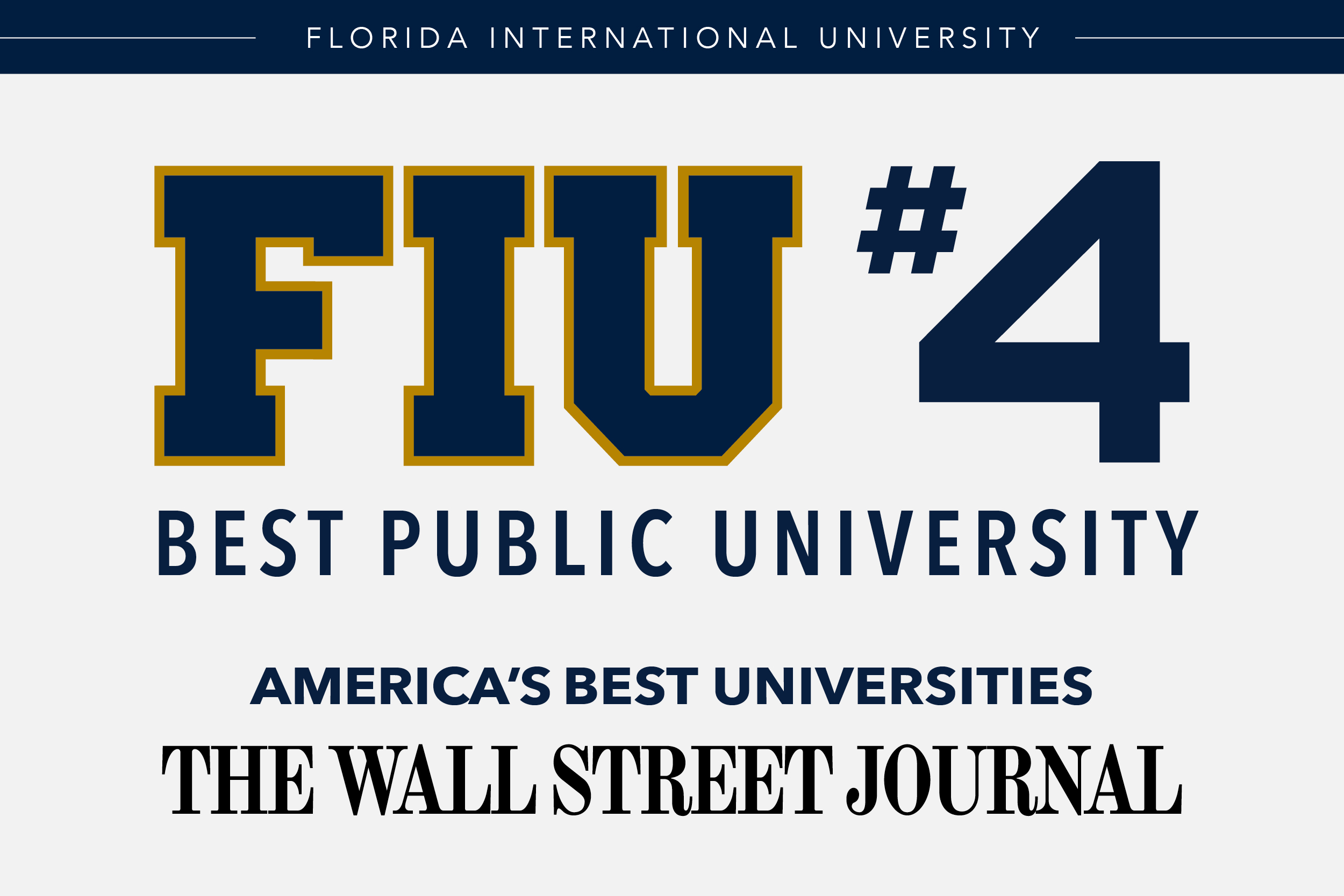 — LOCAL: N. FL —
"Jacksonville sheriff defends 4 officers who brutally arrested 24-year-old" via Nichole Manna of The Tributary — The Jacksonville Sheriff's Office defended the 4 officers who brutally arrested a 24-year-old after first jolting him twice with a Taser, kneeing him four times in a shoulder and even more times in his face, elbowing one of his eyes three times and punching him five times in his face and ribs. Just days after the incident, Sheriff T.K. Waters held a news conference Monday where he said that based on the information they have now, the officers acted appropriately and in compliance with the law and JSO policy when they beat Le'keian Woods. All officers have returned to work, despite an administrative review still pending.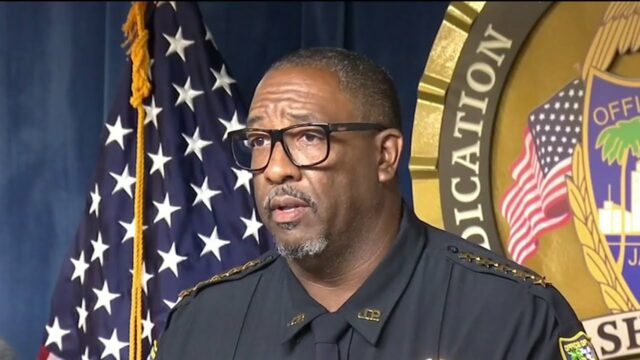 "Jacksonville City Council moves toward stopping controversial PACE program" via A.G. Gancarski of Florida Politics — Could Duval County be the latest to memorialize its objections to the Florida Pace Funding Agency's residential PACE program? That appears likely after a meeting of the Jacksonville City Council Finance Committee. By an 8-0 vote, the panel moved to declare a "public health, safety and welfare emergency" and urge the city's General Counsel toward litigation stopping PACE, and its high-interest rate and long-term loans for home improvement projects targeting people of modest means, in its tracks. Council President Ron Salem kicked off a discussion of this "horrible situation where our neighbors are being taken advantage of" and the need for "legislation to be more firm in this process," noting 160 local "homeowners have gotten into this."
"U.S. EEOC sues Pensacola furniture store for firing employee who refused COVID-19 vaccine" via Benjamin Johnson of the Pensacola News Journal — The U.S. Equal Employment Opportunity Commission filed a lawsuit in September alleging that a Pensacola Furniture store violated a manager's rights by firing her for her refusal to obtain a COVID-19 vaccination. In a 10-page complaint filed in the Northern District of Florida, the EEOC claims that Hank's Furniture Inc. (HFI) violated Title VII of the Civil Rights Act of 1964 and Title I of the Civil Rights Act of 1991 when the organization "engaged in unlawful employment practices" regarding an assistant manager's religious beliefs and their mandatory COVID-19 vaccination policies. "In conjunction with the implementation of these policies, HFI announced it wanted all managers to immediately obtain the COVID-19 vaccine and asked (the manager) about her vaccination status," the lawsuit says.
"After possible snub, could Gene Cox Stadium be the next Blueprint project?" via Alaijah Brown of the Tallahassee Democrat — Now that the dust has settled and the Blueprint Board has approved a $304 million capital improvement budget, at least one Leon County Schools administrator is feeling left out. School District spokesperson Chris Petley says LCS officials met with Blueprint staff and requested $1.3 million for upgrades at Gene Cox Stadium back in February but were told they needed to find funding elsewhere. In recent years, the sales-tax-fueled agency has funded stadium and athletic facility repairs at Florida State University ($27 million), Florida A&M University ($10 million) and Tallahassee Community College ($1 million). But Gene Cox Stadium hasn't gotten in on the action.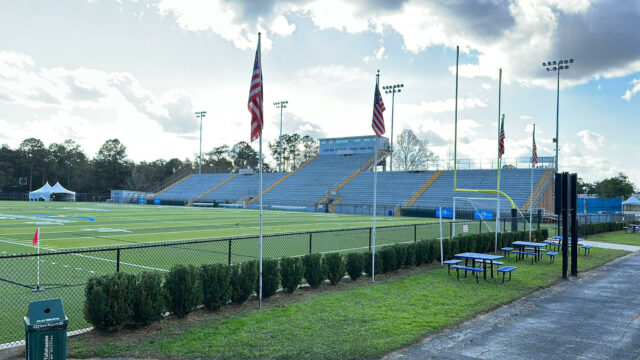 "Lawyer: 'Department of Justice needs to investigate' injured Jacksonville man's viral arrest" via Steve Patterson of the Jacksonville Florida Times-Union — Lawyers for the family of a man bloodied and hospitalized after running from Jacksonville police said Tuesday they will seek a federal probe of Sheriff's Office conduct and use of force. "The Department of Justice needs to come in and investigate," attorney Harry M. Daniels said in the latest piece in a chain of statements by police and the family about the videotaped struggle that went viral over the weekend. Sheriff Waters said Monday that images on social media had been altered to suggest police misconduct and released police bodycam footage, but Daniels argued the sheriff had misrepresented events by releasing only partial footage.
"UF to spend $9M in state funding on launching of 19 new initiatives" via Lillian Lawson of The Gainesville Sun — The University of Florida has announced 19 new projects set to receive strategic funding from the state Legislature. This year, UF received $130 million in new funding from the Florida Legislature. For the first time, over half of this funding will be used for strategic purposes, UF announced Tuesday. University officials asked for proposals from colleges. In total, 163 submissions poured in to show how funding could help improve education at UF. The first round of awardees makes up $9.2 million and will receive funding immediately, while a second group of 22 proposals has been marked for potential funding after further feasibility studies.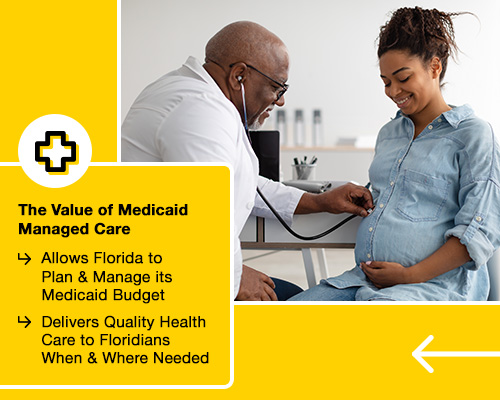 — LOCAL: SW. FL —
"Fort Myers Council member Johnny Streets serves notice, he's not running in 2024" via Bill Smith of the Fort Myers News-Press — Streets, the longest serving member of the current Fort Myers City Council, announced that he will not seek re-election when his current term expires. The announcement came during City Council consideration of an agenda item that Streets requested: the impact on society of what he called the current "political divide" in the United States. His seat opens in the November 2024 Election, 13 months away. "Our constituents and people across America are watching what's going on," Streets said. "I think we need to take the lead and make sure that young people, our people especially, know that we are together."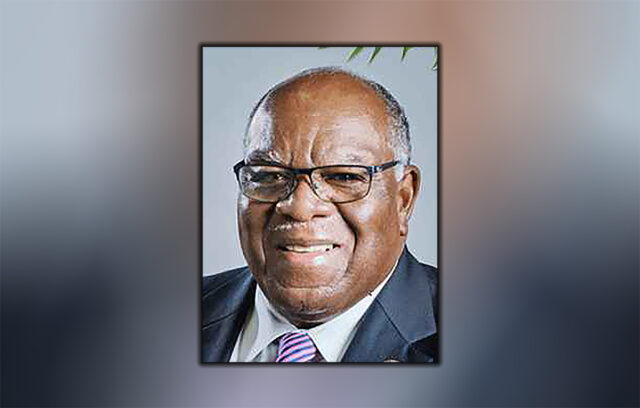 "Fort Myers health care billing company faces data breach; notifies patients" via Liz Freeman of the Naples Daily News — A Fort Myers-based health care billing company faced a data breach that put patients' personal data in jeopardy of unlawful use. Arietis Health LLC., with offices in Fort Myers, Durham, North Carolina, and India, has sent notice to patients of the data breach that occurred May 31 and was confirmed July 26 after an investigation, according to a press release. Arietis began notifying patients of the breach on Sept. 29 with offers of credit and identity monitoring services. Officials at the company could not be reached for information on how many patients have been impacted by the breach.
"Marco Island's controversial single-family home rental registration program tossed out" via J. Kyle Foster of the Naples Daily News — Marco Island single-family homeowners who rent their properties less than 30 days at a time no longer have to register with the city or be subject to the rules of an ordinance approved in 2022. That's because it never happened as far as Florida is concerned. You can blame or thank Hurricane Ian. A Florida law signed by DeSantis in June affects local governments within a 100-mile radius of Hurricane Ian, which made landfall Sept. 28, 2022, at Cayo Costa and then in Punta Gorda, as near Category 5. The law prohibits "restrictive or burdensome" amendments by local governments to land development or comprehensive plans until next October and nullifies any put in place after Ian hit.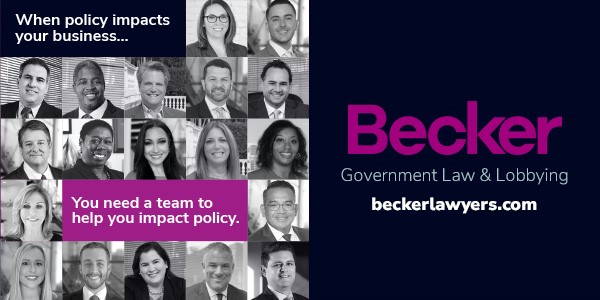 — TOP OPINION —
"A near-shutdown, a showdown and a speaker deposed" via the South Florida Sun-Sentinel editorial board — McCarthy did what he needed to do to avert a pointless government shutdown over the weekend. But he and everyone else on Capitol Hill knew he would pay a very high price, and he did.
With Republicans descending into total disarray, McCarthy was removed as speaker Tuesday and the House was left leaderless by a margin of six votes, 216 to 210. Nobody is in charge. Another shutdown is looming just before Thanksgiving.
The architect of these theatrics was Gaetz, a media-obsessed Republican from the Florida Panhandle who's now a pariah among many fellow Republicans. Gaetz and seven GOP members were joined by Democrats in removing McCarthy after nine months as speaker — the first revolt of its kind in 113 years (the last one failed).
It's shocking that so few lawmakers could paralyze the House, and it will further undermine public faith in democracy. It should also reinforce the obvious: Republicans are incapable of governing.
What the House needs to do first is to shut down Gaetz. He's as reckless as Joe McCarthy, the Red-baiting demagogue from Wisconsin censured by the Senate in 1954.
Gaetz appeared to be hoping, actually, that the Democrats would save McCarthy so that he could accuse him of being "their" speaker. But the entire process has been more about his preening before the cameras than anything else. It was noteworthy how he hogged the anti-McCarthy side of the debate Tuesday, from a lectern on the Democratic side of the floor because the Republicans refused to let him use theirs.
It doesn't require a criminal conviction to find that a member of Congress deserves censure or expulsion. In a House teetering on the edge of anarchy, Gaetz could soon find himself the target of his Republican colleagues.
— OPINIONS —
"Sal Nuzzo: Is support for free market principles wavering?" via Florida Politics — Organizations like ours, which are committed to advancing the principles for the greatest prosperity engine in the history of humanity — free markets, limited government, and economic liberty — are witnessing a limited but worrying trend among some conservative policymakers: support for big government intervention in the arrangements between retailers and banks that allow consumers to use electronic transactions — credit and debit cards. In Florida, retailers, having again failed to get traction on a pure price cap bill, were earlier this year behind a bill that sought to artificially prohibit interchange on the sales tax element of a transaction. This bill failed but is expected again next year. Government interference in the free market, especially in the form of price caps, has always been anathema to conservatives.
"Why artificial intelligence can't replace journalism – as explained by Google's AI" via the Orlando Sentinel editorial board — Over the past few years, Americans have heard a lot about the potential for artificial intelligence to take over jobs now handled by humans. And like it or not (for the record, we don't) journalism has been at the top of many of those lists. Last month, the St. Louis Post-Dispatch decided to put Microsoft's Bing Chat AI through its paces with the prompt: "Write a newspaper editorial arguing that artificial intelligence should not be used in journalism." The result was surprising: The AI engine produced a fairly cogent — and convincing — argument that it should stay off opinion pages.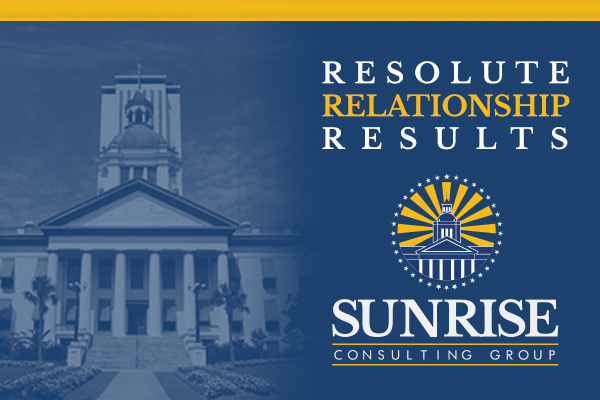 — INSTAGRAM OF THE DAY —
— ALOE —
"Taylor Swift's Eras Tour movie hits a presale record for Cinemark" via Jordan Valinsky of CNN Business — Swift's concert film hasn't even been released yet and it's already toppling box-office records. Cinemark, a theater chain with about 500 locations, said that ticket sales for "Taylor Swift: The Eras Tour" are "setting domestic presale records" with demand "10 times higher" than any other film released through the company. The reaction has "blown everyone away," Cinemark announced. Excitement has been building for the 3-hour-long film, which is opening Friday, October 13. An ad for the movie even aired during NBC's "Sunday Night Football" last weekend, where Swift made an appearance to cheer on her possible boyfriend, Kansas City Chiefs star Travis Kelce.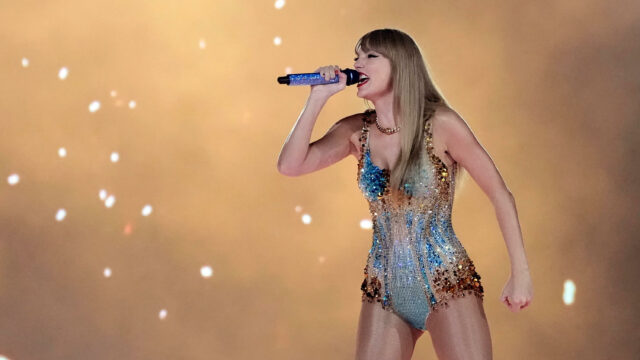 "Tom Brady-like: Archery to woodworking, Nocatee Boy Scout gets every single merit badge" via Matt Soergel of The Florida Times-Union — On his way to getting all of the 138 merit badges that a Boy Scout can possibly earn, Tre Peterson of St. Johns County learned a good deal about many things, like architecture and aviation, backpacking and basketry, composite materials and crime prevention … well, you get the picture. He figures he's spent some 1,500 hours completing his badges. Some were easy, like fingerprinting: An hour, perhaps. Others tested him, mightily. Consider the bugle: He'd played the trombone in middle school, so how hard could it be? Very. Turns out the mouthpiece of a bugle is much smaller than a trombone's, and there are no keys to play to change notes. He did eventually learn all 10 required bugle calls, but that meant much practice was involved.
— HAPPY BIRTHDAY —
Celebrating today are Bob Burleson, Amy Christian, and former St. Petersburg City Council member Amy Foster.
___
Sunburn is authored and assembled by Peter Schorsch, Phil Ammann, Daniel Dean, Ryan Nicol, Jacob Ogles, and Drew Wilson.