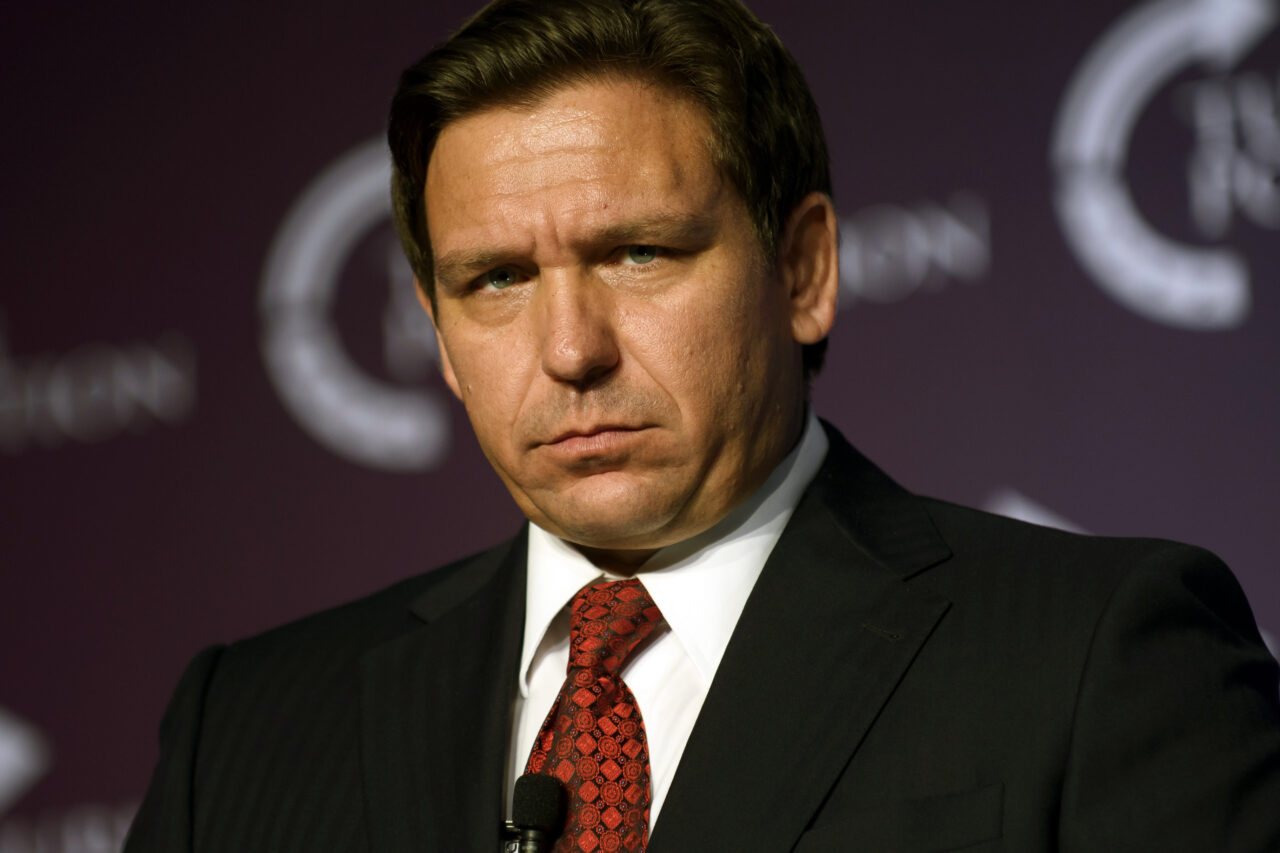 Trump leads 61% to 14%.
Gov. Ron DeSantis has trumpeted his "Rust Belt" roots, but new polling from one of those states suggests a major erosion in his support.
A Quinnipiac University poll conducted between Sept. 28 and Oct. 3 shows DeSantis, who held a quarter of committed voters a few months ago, now commands the loyalty of only 1/7 of them.
And making matters worse, he's nearly 50 points behind the leading candidate.
"In the 2024 Republican presidential primary, former President Donald Trump receives 61% support among registered Republican voters in Pennsylvania, up from 49% in a Quinnipiac University poll in Pennsylvania in late June. DeSantis receives 14% support, down from 25% support in June," a polling memo notes.
Meanwhile, there is competition emerging for the runner-up spot from an increasingly formidable candidate: "Former United Nations Ambassador and South Carolina Governor Nikki Haley receives 8% support, compared to 4% support in June."
"It's certainly not enough for Trump to 'hear footsteps,' but Ron DeSantis may well take note that candidate Nikki Haley is closing in on second position," Quinnipiac University Polling Analyst Tim Malloy said.
This is the second recent poll to gauge a dramatic decline for DeSantis in the state. An August poll from the Center for Opinion Research at Franklin & Marshall College showed Trump ahead of the Governor, 39% to 23%. In the previous iteration of that survey, Trump only led by 6 points.
The Pennsylvania Primary is late in the calendar currently, but lawmakers are making moves to move it up from the current April 23 date.
DeSantis took a trip to the Keystone State earlier this year, before he launched his campaign formally. The Governor addressed Republicans at the Pennsylvania Leadership Conference in Harrisburg, offering largely familiar remarks in a speech that was well-received by the GOP faithful.
In recent months, DeSantis has played up his roots in the Rust Belt regions of Pennsylvania and neighboring Ohio as being key to surviving the left-wing crucibles of Yale and Harvard Law School.
He offered a reminiscence in his best-selling book, "The Courage to be Free."
"I was geographically raised in Tampa Bay," DeSantis writes, "but culturally my upbringing reflected the working-class communities in western Pennsylvania and northeast Ohio — from weekly church attendance to the expectation that one would earn his keep. This made me God-fearing, hard-working and America-loving."