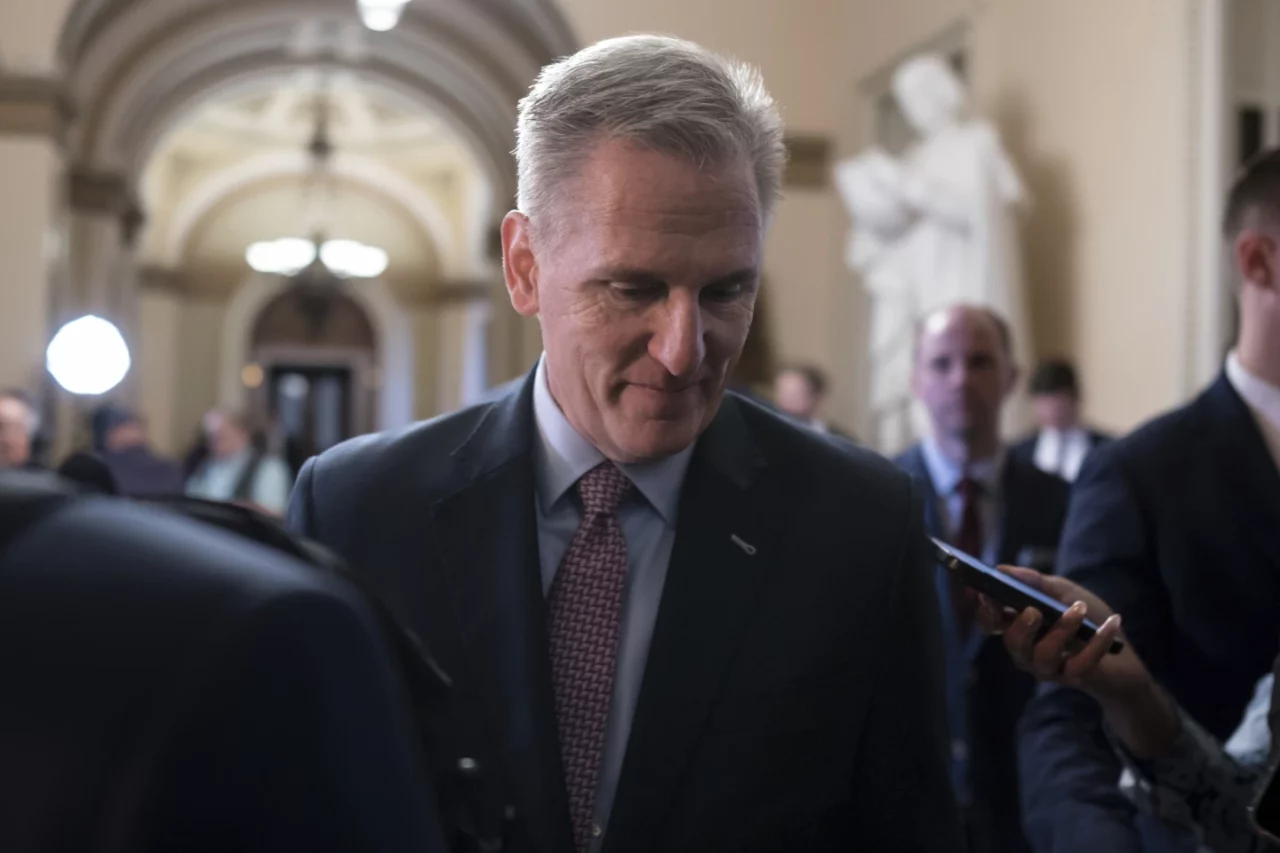 Candidates in the running include Steve Scalise, Jim Jordan — and even Donald Trump.
The race is already afoot to choose the next House Speaker, and Florida members of Congress are quickly laying down stakes in the race.
For U.S. Rep. Carlos Giménez, the priority will be avoiding the type of chaos seen this week, when U.S. Rep. Matt Gaetz individually called for a vote to remove Speaker Kevin McCarthy.
"I'm not supporting ANYONE for Speaker until there is a commitment to reform the Motion to Vacate," Giménez, a Miami-Dade Republican, posted on X.
"The coup against Speaker McCarthy was DESPICABLE and must never happen again. No one can govern effectively while being threatened by fringe hostage takers."
He told CNN the threshold should go as high as 50% of the majority caucus.
Gaetz himself ultimately was among just eight Republicans voting in favor of his own motion to vacate the Speakership.
He hasn't firmly taken sides just yet in any race for a successor. But he did throw support to a man he nominated for House Speaker earlier this year as he fought McCarthy's initial ascencion to president officer.
"My mentor Jim Jordan would be great!" Gaetz posted on X.
Regardless, Gaetz has held that switching Speakers will net Republicans in Congress a positive no matter what.
"I know this, if it's Speaker Jim Jordan or Speaker Steve Scalise there will be very few conservatives in the country who don't see that as a monumental upgrade over Speaker McCarthy," Gaetz told Newsmax.
But if any individual has seen a significant number of Florida's come out early as supporters, it's former President Donald Trump.
U.S. Rep. Greg Steube, a Sarasota Republican, came out early, posting "@RealDonaldTrump for Speaker!" on X hours after McCarthy's removal.
But whoever the House supports as its next Speaker, several members said the choice needs to be made quickly.
Some of that's business. Steube voices frustration a community markup was delayed until next week after Speaker Pro Tempore Patrick McHenry gaveled members out for the week. "Our important work to deliver tax relief for Hurricane Ian victims is delayed yet again because the Congress is a dysfunctional circus. I will continue to fight tooth and nail until Floridians get the relief they deserve," he posted.
Much if it is simply anxiety about how long Congress should remain in political limbo.
"The voters deserve a strong, unifying conservative leader who wholeheartedly supports our Constitution," U.S. Rep. Cory Mills, a Winter Park Republican, told Fox News.
"We need a Speaker who is prepared to take on the tasks of securing our borders, get our spending under control, meet deadlines promised to the people, and put America FIRST. Congress doesn't deserve to rest till our next leader is in position, we need to get back to work!"