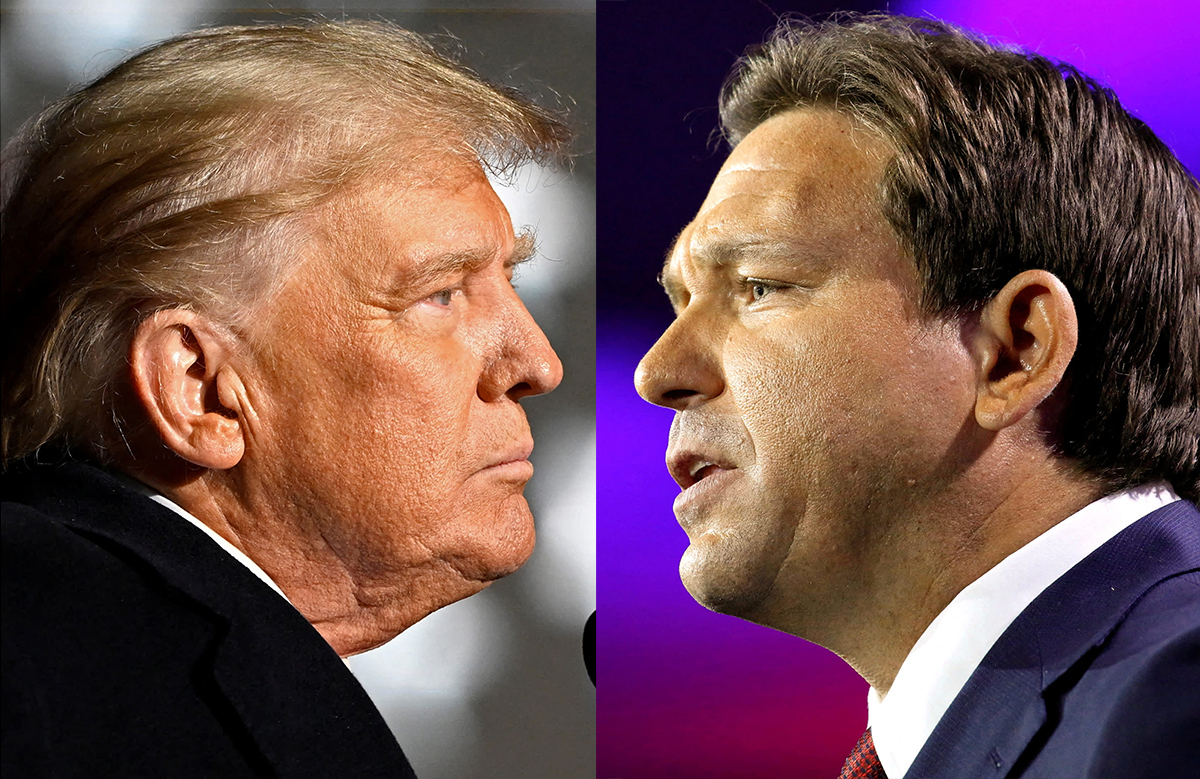 Republicans like the Governor's job performance. But they want the former President to be the 2024 nominee.
A new Florida survey from a pollster who works with Donald Trump shows the former President approaching 60% support in the state.
And as Trump rises, Gov. Ron DeSantis falls.
Per a Fabrizio, Lee, and Associates poll conducted Oct. 1 and Oct. 2, Trump has 57% support among 500 likely voters in the Florida Republican Primary, with DeSantis mired at 22%.
Compounding the problem for DeSantis is the firm commitment Trump voters have to their candidate, with 81% saying they were "definitely" voting for Trump. DeSantis' support is much softer; only 2 in 5 of his supporters aren't considering another option.
DeSantis is the only candidate in double digits, so he has a firm grasp on second place. Nikki Haley, at 7%, is in third place, and no other candidate has more than 2% support.
Nevertheless, the polling suggests that the Florida Governor is not seen by Republicans in the state as the right choice for the Republican nomination next year, even though the same survey shows GOP voters still believe DeSantis is doing great in his current role.
A stunning 90% of Republican voters approve of DeSantis' job performance, with 76% of the poll's respondents saying they "strongly" felt that way. Just 9% of respondents disapprove of DeSantis' job performance, meanwhile.
This new poll is the latest to show the Governor way behind Trump.
The Race to the White House polling average for the state shows Trump with 54% support, doubling up DeSantis' 27%.
Trump, of course, has dispatched Florida candidates before. In 2016, former Gov. Jeb Bush withdrew from the race before the state's Primary. However, U.S. Sen. Marco Rubio stayed in the race through Florida, where he lost by double digits.