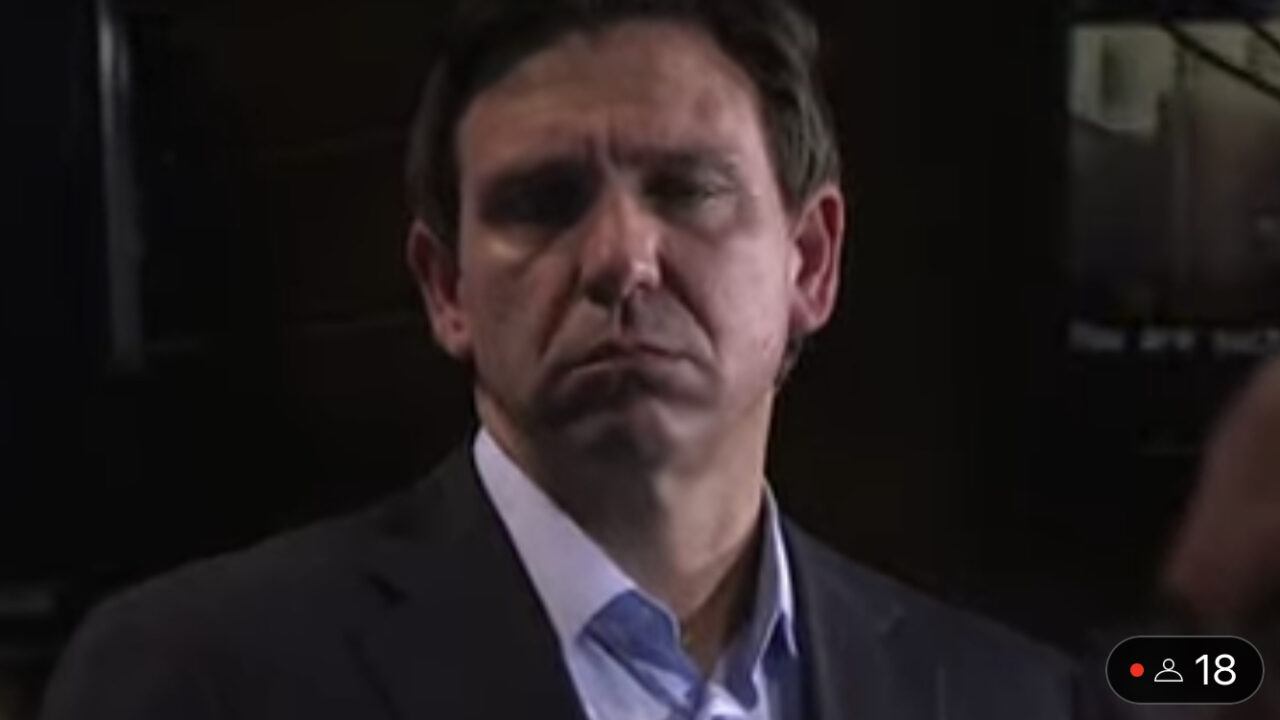 The numbers suggest DeSantis has also been a drag on Gov. Reynolds of Iowa.
The latest Morning Consult survey shows the polarizing Ron DeSantis as one of the 10 least liked Governors in the United States.
The results also suggest that proximity to the Florida Governor hasn't helped Iowa's chief executive either.
DeSantis (and every other Governor polled here) is above water in their state, but the devil is in the details. While a slim majority of respondents (51%) approve of DeSantis, that's balanced against 45% disapproval.
While other Republican Governors such as Vermont's Phil Scott (83% approval, 14% disapproval) and New Hampshire's Chris Sununu (67% approval, 25% disapproval) are resoundingly popular, DeSantis has the tenth lowest approval rating of any state leader surveyed, tied with New York Democrat Kathy Hochul.
When unfavorable ratings are factored in to determine a net approval rating, DeSantis does even worse. Overall, only six Governors are closer to being underwater than him, and only two of them are Republicans.
One of them, Mississippi Gov. Tate Reeves, is currently facing a competitive General Election challenge against Democrat Brandon Presley. Reeves has 46% approval against 44% disapproval.
The other one is Gov. Kim Reynolds of Iowa, who has been courted by Team DeSantis as a potential endorser in the state's pivotal caucuses in January.
Morning Consult claims Reynolds "is America's most unpopular governor, with a 47% disapproval rating, up from 39% in the first quarter of 2023. Her unpopularity increased partly because of a surge in negative sentiment among independent and Republican voters during a year in which she signed a strict anti-abortion law and took a lashing from former President Donald Trump over her apparent closeness with Gov. Ron DeSantis."
As recently as last week, DeSantis was talking up the Iowa chief executive.
"Obviously, I would love to have her support, formal support. I think it would be very, very meaningful. I think what she's been able to do in Iowa has really been a model for how people should govern," DeSantis said, before offering familiar ruminations about how "happy" Iowans tell him they are with her approach to leading the state.