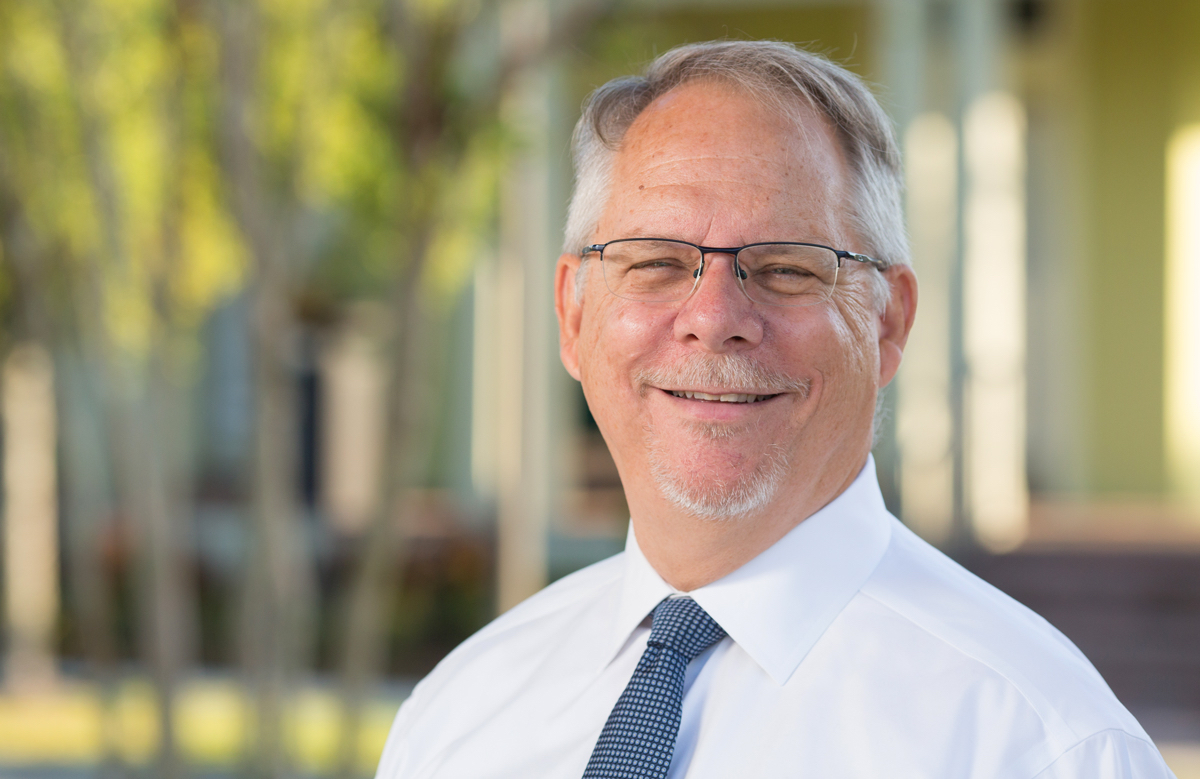 Democrats believe they have a chance to flip the seat blue in November.
Businessman Tom Keen has pulled a surprising victory off in the Democratic Primary in House District 35. He now will be the Democratic nominee in a critical Special Election in January despite raising less money than two other candidates in the race.
Unofficial final election results, with all Orange County and Osceola County counted, show Keen winning 35.8% of the vote to lawyer Rishi Bagga's 33.8%, with Latino Leadership Executive Director Marucci Guzmán in third with 30.4%.
"Thanks to the incredible support and dedication of our team of supporters and volunteers, we are so pleased to emerge victorious in the Florida House District 35 Special Primary Election," Keen said.
"This hard-won victory is not only a testament to our collective commitment but also to the power of hope and unity. Our team will continue to build momentum, engage with our community, and spread our message of inclusivity, compassion, and progress. There is much work to be done, and I am more determined than ever to be the strong voice that our district needs."
The newly minted nominee now advances to a Jan. 16 Special General Election against Republican candidate Erika Booth.
The Florida Democratic Party quickly endorsed Keen in that contest.
"Florida Democrats are ready to stand behind Tom Keen," said FDP Chair Nikki Fried.
"Tom has worked tirelessly to prove himself to voters in House District 35, and I have confidence in his ability to win this seat in January. Taking back House District 35 — a district that President Biden won by 5 points — is a top priority for the Florida Democratic Party. We'll be joining Tom on the ground to knock on doors, register new voters, and show the people of Central Florida that Democrats are serious about changing the way things work in Tallahassee."
House Minority Leader Fentrice Driskell endorsed Keen as well.
"This is a Democratic seat, and we want it back," said Leader Driskell. "Over the next 68 days, Florida Democrats are coming together to send Tom to Tallahassee – bringing us one step closer to breaking the Republican supermajority and having a legislature that reflects the voices of all Floridians.
"We remain committed to building a Florida where everyone has the freedom to be healthy, prosperous, and safe. I'm excited to work with Tom to fix our broken property insurance system, fight back against politicians who have interfered in private health care decisions, and bring a new voice to Tallahassee."
Keen in the campaign argued his military background and history of entrepreneurship made him the strongest candidate to challenge Republicans.
"I'm quietly working as hard as I can doing the things I think will make a difference with voters," Keen said.
The message nearly got him the nomination last year. Of note, Keen ran for the Democratic nomination then and lost to Bagga by just 57 votes.
The seat reopened again after former Rep. Fred Hawkins resigned his seat to be South Florida State College's new President.
Bagga ran on his story as the son of Indian immigrants who ran an Orlando hotel for years. He also argues his experience as the party nominee last year give him the wherewithal to run in the race now.
"We've been very consistent what this race is about," Bagga said, "and that's making sure we can flip this seat blue and stand up to the extremist (Ron) DeSantis agenda."
Guzmán served for years as the Executive Director of Latino Leadership, and has been a leader in Central Florida's Hispanic community.
"I was recruited by Ruth's List and Dems in Tallahassee to run because they know a strong Democrat Latina can win this seat," Guzmán said.
Hawkins, a St. Cloud Republican, beat Bagga in November by about 10 percentage points. But Democrats see a real shot at flipping a red seat blue.
A majority of voters in the district voted for Joe Biden for President in 2020 and Andrew Gillum for Governor in 2018. While Republicans won in routs in 2022, both parties will put effort into turnout at a point with no other major elections on the ballot.
Bagga spent the most money on the Primary, with his campaign dropping nearly $97,000 through Nov. 3. He raised more than $82,000 for the race and put in $22,500 out of pocket.
Guzmán, meanwhile, spent more than $63,000 from her campaign account, and raised about $72,000.
Keen spent roughly $39,000, after raising about $24,000 and chipping in another $15,000 in candidate loans.
The race saw Democrats questioning one another's connections to Republican power figures in the state.
The allegations particularly hounded Guzmán through the race. She most notably is married to former Rep. Rene Plasencia, an Orlando Republican, making her the sister-in-law to sitting GOP Rep. Susan Plasencia. The latter is expected to be a prime Democratic target next November after she flipped a plurality Democratic seat read by unseating former Rep. Carlos Guillermo Smith.
Beyond that, Keen sent a fundraiser to supporters noting Guzmán briefly registered as a Republican while her husband served. That meant she wore a red jersey while Donald Trump was President. Bagga has also criticized Guzmán's connections given that she's promising to be a Democratic standard-bearer.
Meanwhile, Bagga, when the Democratic Primary results were so tight, received legal advice from Josh Grosshans, a prominent Republican lawyer. Grosshans ultimately showed up at elections office to represent Bagga in the event of a recount, along with Democratic lawyer Melissa Battles, who represented Andrew Gillum in the 2018 Governor recount.