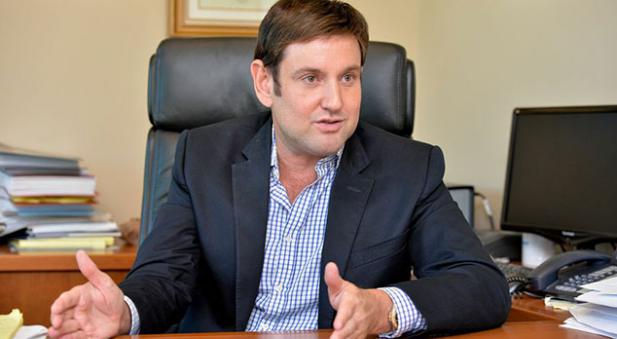 It was a private event funded with public dollars, she said.
A Miami Beach city employee is accusing former Commissioner Michael Góngora, who is running for Mayor, of threatening her with termination last month after she blocked him from attending a party at a senior center.
Gloria Campos, a liaison to the City Commission and outgoing Mayor Dan Gelber, said the incident took place Oct. 10 at a "senior building that wasn't allowing political campaigning."
"I told Góngora he couldn't come in; he yelled at me and told me I would be fired (on) his first day as Mayor," she said in a letter to friends that Florida Politics obtained.
Campos then endorsed Vice Mayor Steven Meiner, who is competing against Góngora in a Tuesday runoff to succeed Gelber. Gelber endorsed Meiner as well.
Florida Politics contacted Góngora. He declined to comment on the matter.
Speaking by phone Friday, Campos said Góngora knew beforehand that he was not supposed to enter the building, which the Archdiocese of Miami owns.
She declined to identify which building in the city it was. Still, she alluded to a similar occurrence "a year or two ago with another candidate and Liliana Martinez," a political operative specializing in elderly, Hispanic voter outreach.
The Oct. 10 event was a resident's 99th birthday party, Campos said. It was "paid for by my office," she added.
Góngora, she said, became incensed after she denied him entry.
"All the candidates know that the building doesn't allow candidates to go (inside)," she said. "When the manager asked me to tell him not to be there, he insulted me. He yelled at me. He repeated (said), 'The first day after the election, I'm going to fire you. I'm going to take you out. It was humiliating as a person, as an older lady."
Florida law prohibits candidates for public office from soliciting donations at publicly owned buildings but generally allows them to campaign there. This does not extend to privately owned facilities or events at public properties leased or rented to a third party for a public event.
But those provisions get murkier when public dollars are involved. In 2017, the City Commission reaffirmed that candidates may campaign at privately owned properties "when the city rents such a facility to host an event that is open to the public."