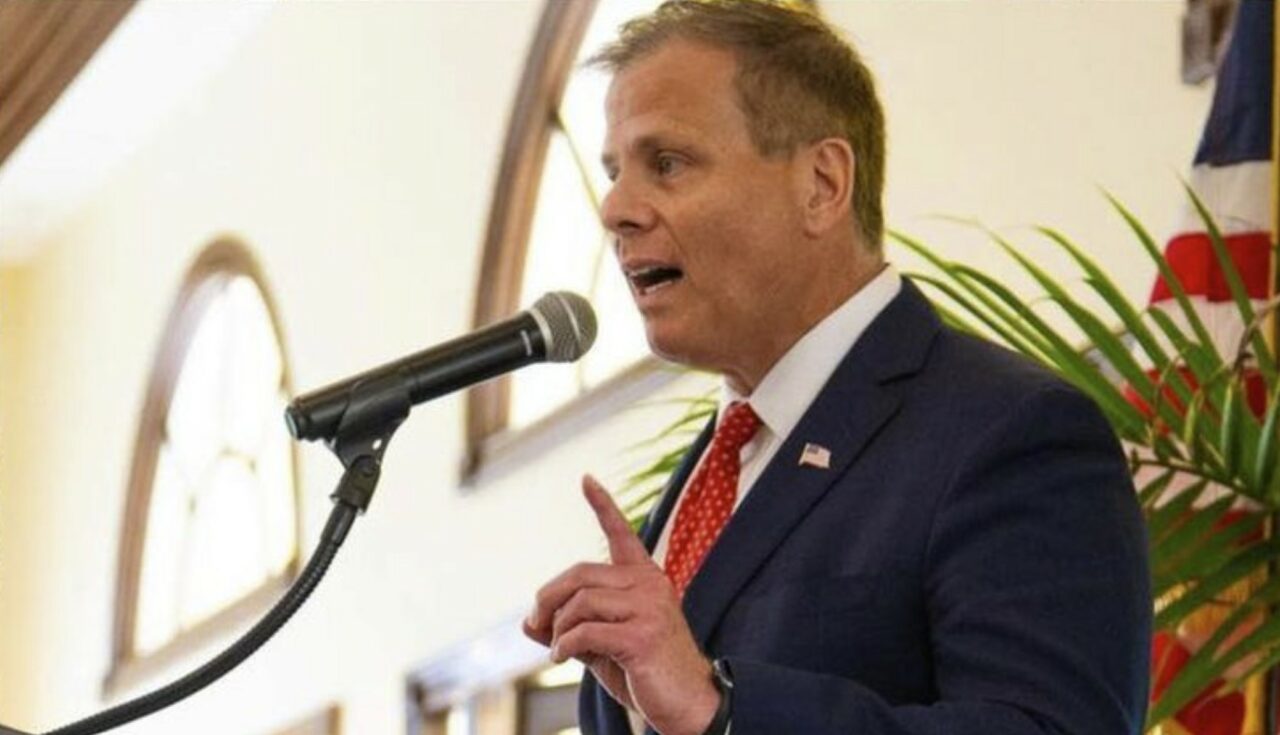 'The majority of the (BRRC Board) supports Dan's candidacy, (but) there's a (difference) between supporting and endorsing."
Businessman Dan Franzese's campaign for Florida's 22nd Congressional District announced a trio of endorsements this month. One of them, credited to the Boca Raton Republican Club (BRRC), isn't legit.
It's not because members of the group don't support Franzese. They do more than don't, according to BRRC Vice President Tony Altieri, whom Franzese's campaign quotes in a press release, and Treasurer Linda Aaron.
But support from members, including Altieri and Aaron, don't count as an official nod from the organization, and any suggestion otherwise invites scrutiny over potential federal campaign finance violations, BRRC legal counsel Jim Pruden said.
Aaron and Altieri said it was an "innocent misunderstanding" due to recent changes in the club's bylaws. Aaron stressed that Franzese "is not a liar" and said the hullabaloo is partly Altieri's fault.
"The majority of the (BRRC Board of Directors) supports Dan's candidacy," she said. "It wasn't malicious. Tony didn't realize there's a big difference between support and endorse."
Pruden, who also sits on the BRRC Board, penned a cease-and-desist letter Nov. 15 to Franzese and campaign consultant Jake Menges. He demanded that the campaign immediately rescind the endorsement advisory and issue a statement clarifying the BRRC's candidate-neutral position on the CD 22 race.
Pruden also demanded that Franzese's campaign stop using the BRRC logo, which it included in the Nov. 8 press release errantly announcing the organization's endorsement.
The letter came after the BRRC board voted unanimously to authorize Pruden to demand corrective action of the Franzese campaign. Failure to comply, Pruden warned, could lead to the BRRC filing for injunctive relief.
"The organization takes its credibility seriously, and we're not going to allow this kind of thing to happen," Pruden told Florida Politics, adding that he believed Menges and Franzese are "trying to tap dance around" issuing a retraction and correction to avoid embarassment.
"They believe any backlash would just blow over," he said. "They're mistaken."
Menges, a veteran political operative, said Friday neither he nor Franzese had received Pruden's letter. He said Altieri made the endorsement in question when Franzese spoke to the BRRC in September and reiterated it the following month at a Palm Beach Republican Party event in front of "several hundred people."
He suggested that Pruden has a grudge against Franzese, who backed Joe Budd rather than Pruden in the Republican Primary for Florida's 23rd Congressional District last year.
"We jointly, with the club and the campaign, drafted a press release that they approved. We sent it out to everyone, and all discussions we had (indicated) it was approved," Menges said by phone. "Obviously there's this disgruntled guy (Pruden) who supports Dan's liberal opponent who is running around telling everyone it's not legit, but the Boca club stands by it. Nobody's asked us to retract or take it down."
That's not accurate, but the error likely wasn't intentional, according to Altieri and Aaron.
Altieri approved the statement Franzese campaign put out, which does not include the word "endorsement." He acknowledged that he indicated to Franzese that the BRRC was endorsing him. But doing so skipped several procedural steps, including candidate interviews and a board vote, necessary for the BRRC to officially endorse a candidate.
The two said they took exception with a Monday Florida Jolt report labeling Franzese a "liar" who was "busted for peddling a "fake endorsement."
The report quoted BRRC President Armand Grossman as saying, "at no time did we issue an endorsement for Dan Franzese. After a thorough investigation and interview process, only then would we issue an endorsement, and certainly not this early in the process."
Altieri called the Florida Jolt report a "hit piece."
"I know it's a very muddled situation now — and we did vote unanimously to call for a rescindment of Dan's announcement — but to call the man a liar is extremely unfair," Altieri said. "It's obviously a hit piece. Dan Franzese is not a liar. He's a good man, and on a personal level a majority of our members do support him."
Aaron also shot down Menges' intimation that Pruden's political aspirations informed his vote or letter demanding a rescindment from Franzese.
"Jim has impeccable ethics," she said.
Of note, the author of the Florida Jolt report is Tracy Caruso, wife of Delray Beach Republican Rep. Mike Caruso, whose district covers much of the area Franzese is running to represent. Jane Justice, who leads another organization that has given Franzese its official endorsement, ran unsuccessfully to unseat Caruso last year.
As Florida Politics reported Nov. 3, the Palm Beach County chapter of the Florida Republican Assembly included Franzese among its endorsees. Justice is the group's President.
"Dan Franzese is a man of impeccable character and a successful businessman, and I'm proud to endorse him. I did it right away," she said.
Justice added that while she likes Deborah Adeimy, who is again running against Franzese in the Republican Primary for CD 22, she hasn't seen the same level of community involvement from her during the political off-season.
"People jump in and start running, and after they run they're gone," she said. "Dan is who he says he is. He's been out here helping us and he's endorsed Donald Trump, so that ought to tell you. He's not walking behind anybody else's coattails."
Last year, Franzese edged Adeimy by 130 votes (0.4 percentage points) to win the GOP nomination. He outspent her eightfold.
Another organization Franzese's campaign announced an endorsement from this month, the Second Amendment Constitutionalists of Florida, also reiterated its official support for him in a Monday email.
Florida Politics asked Menges if, in light of the information in Pruden's letter and the comments from Aaron and Altieri, if the Franzese campaign will rescind and correct its BRRC-related press release. This report will be updated upon receipt of an answer.
Franzese is again running to unseat Democratic U.S. Rep. Lois Frankel after losing to her last year by 10 percentage points — the best performance of any GOP candidate against Frankel since she won her seat in 2013.