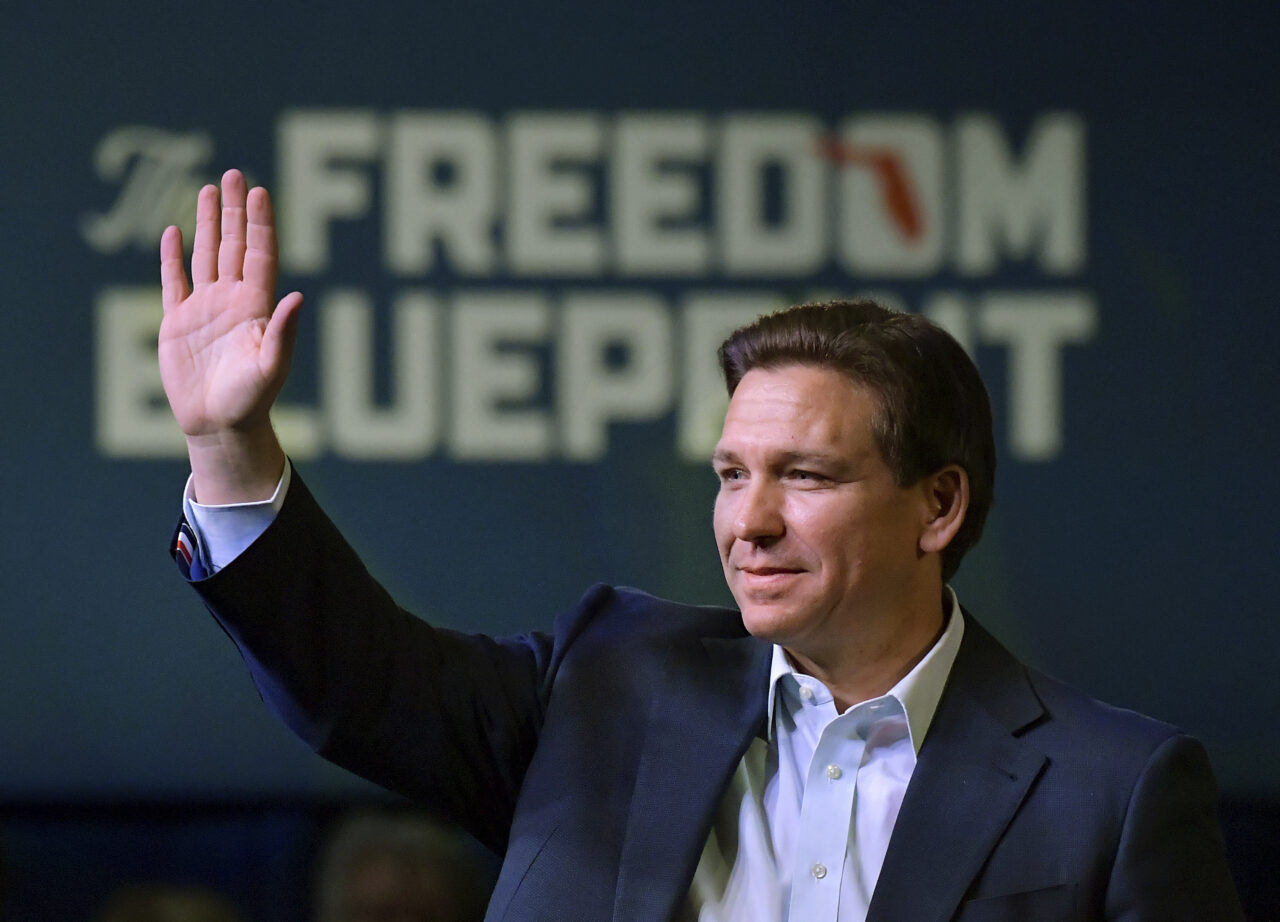 Hungry Floridians won't benefit, but the Governor's 2024 campaign will.
While Floridians who are dealing with food insecurity this week may be on their own, it's heartening to know Gov. Ron DeSantis is organizing a food drive.
That's the good news.
The bad news for them is that it's in another state.
"We are doing a big canned food drive today in New Hampshire. We're going to be donating to the New Hampshire Food Bank. So I would just say Americans as they enjoy their Thanksgiving, there's a lot of people that are struggling with this economy so we want to step up and do our part," DeSantis said on Tuesday's "Fox and Friends."
Though Florida has been rocked by inflation that rivals anywhere in the country, DeSantis is strategically limiting his cost-of-living concerns to states where he needs votes more imminently. He has bemoaned spiraling prices in Iowa also.
"I'm going around and talking to voters across the country. I'll have a family in Iowa tell me, you know, now they go and check out at the grocery store and it rings up so high, so quick they've got to take things out of their shopping cart," DeSantis said in September on the Fox News Channel's "America Reports."
For the DeSantises, economic concerns are a family affair: First Lady Casey DeSantis has also talked about troubles in the economy, blaming "Bidenomics" for her need to buy her children's "$2 t-shirts" at Walmart.
The Governor is spending Tuesday in the Granite State, where he will be the main attraction during a noon town hall event in Manchester, at the Executive Court Banquet Center, with Gov. Chris Sununu on hand. From there, his next stop will be a second town hall in Keene, a 6 p.m. start at Tempesta Restaurant.
Gov. DeSantis only has room to improve in New Hampshire generally, but his problems are especially acute in the Manchester metropolitan area, where he had just 2% support in a a recent survey from the University of New Hampshire.
He's below 10% in recent polls of the state, including a drop to fifth place in the new Washington Post-Monmouth survey of New Hampshire GOP Primary voters. With 7% support, the Florida Governor finds himself behind Vivek Ramaswamy (8%), Chris Christie (11%), Nikki Haley (18%), and Donald Trump (46%).