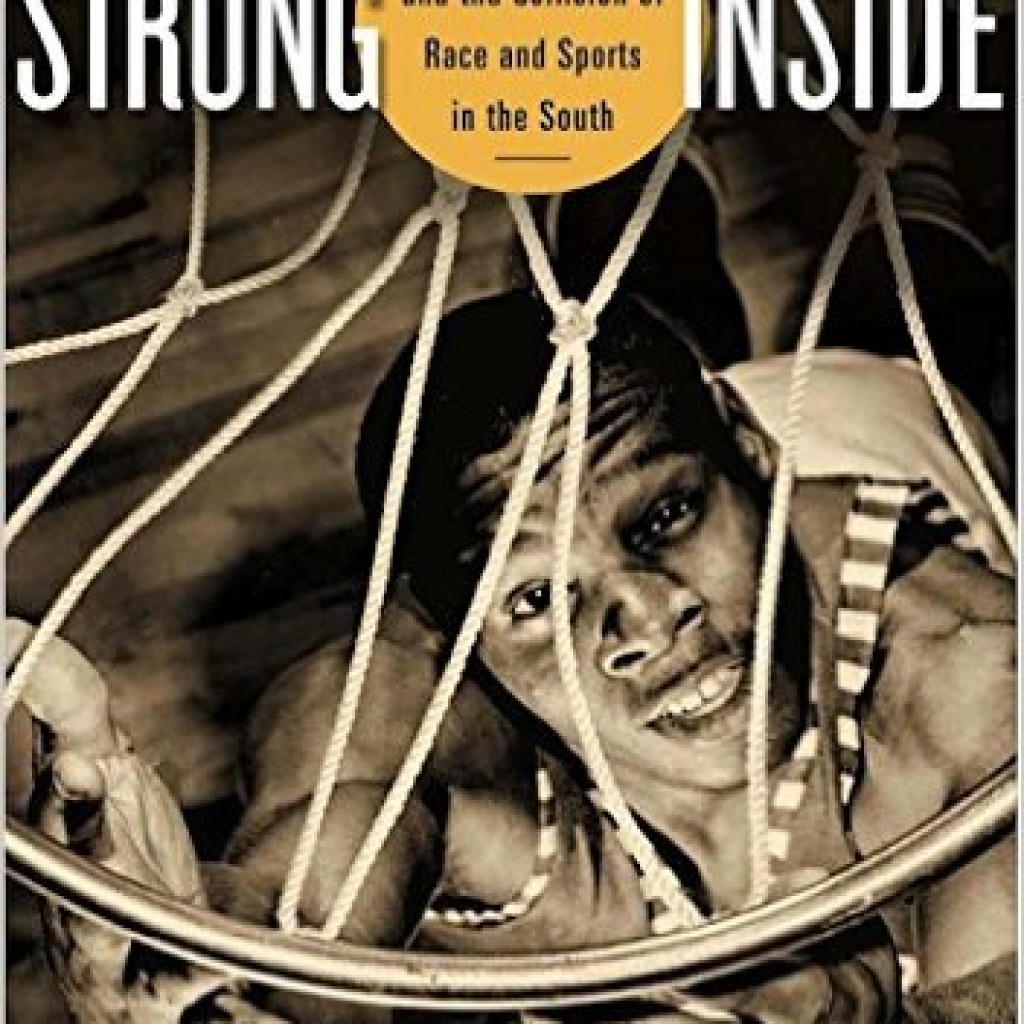 Many Americans are familiar with the famed pioneers of racial integration in sports: Jackie Robinson with the Dodgers, or Althea Gibson at Wimbledon.
But after the passage of the 1964 Civil Rights Act, many lesser-known African-American athletes also became firsts in their sport, and faced a lonely and sometimes terrifying road.
One of them was Perry Wallace.
Wallace, who began playing basketball for Vanderbilt in 1967, was the first black player in the Southeast Conference.
Even before he accepted a scholarship to Vanderbilt, Wallace received death threats from people who didn't want him there. But during his senior year, Wallace was voted the university's most popular student.
Today Wallace is a law professor at American University. His story unfolds in a new bestselling biography by author Andrew Maraniss: Strong Inside: Perry Wallace and the Collision of Race and Sports in the South.
"I tell people it took me eight years to write this book, but the story has been on my mind for 25 years," Maraniss said. "It was 1989, and I was a sophomore at Vanderbilt, taking a Black History course, and I wrote a paper about Perry Wallace. That was the first time I interviewed him. It was the most interesting story I had ever heard that had never been told in a book form."
The book debuted on The New York Times bestseller lists in both the sports and civil rights categories. It also received a rare "Special Recognition" citation from the Robert F. Kennedy Book Awards, giving Maraniss a strong foothold in the publishing world.
He comes by it honestly. His father is Pulitzer Prize-winning author David Maraniss, famed for his bestselling works on Bill Clinton, Barack Obama, Vince Lombardi, and Roberto Clemente, among others.
"I grew up around writing and writers. It's a little bit of pressure to live up to, but my parents have been incredibly supportive. I'm very fortunate to have my father as a great role model."
As to Wallace:
"I think of him as a figure of equal caliber to Jackie Robinson," said Maraniss during a Wednesday appearance on WJCT's First Coast Connect.
"What he went through was just as dangerous. And in some cases, it was what he didn't go through that was interesting. For example, the University of Mississippi canceled both of its games against Vanderbilt during Wallace's freshman year rather than play against a team that had an African-American player."
During Wallace's sophomore year, he became the first African-American player to take the court in Oxford., Miss.
"He takes an elbow to the face, and he's bleeding from his nose, he can't see out of one eye. The referees don't call a foul. They don't whistle a stop to the game. And it's not until the next dead ball that the trainer and manager are able to walk onto the court and assist Perry, and as they walk him across the court, the crowd rises and cheers the fact that he's been injured."
It was the away games in Deep South cities that made Perry's lonely journey so difficult, facing constant racial slurs, isolation, and threats of violence. Although Vanderbilt had admirably integrated its teams, and the pros were also fully integrated by this time, many college programs in the region remained segregationist holdouts. That includes Florida. For example, the University of Florida didn't put black football players on the field until 1970.
"Before each season, he'd look at the schedule of road games with the deepest sense of dread. His deepest fear was that he'd be shot and killed. Tremendous courage — just to get on the plane and play a basketball game."
Although Wallace's story comes from the world of sports, Maraniss' skillful rendering of his life has appeal beyond the basketball court. Black athletes historically helped move the culture, leading the political and business class to discard racist laws and practices.
North Florida readers can meet Maraniss at a Thursday evening book-signing at the St. Johns Town Center Barnes & Noble.