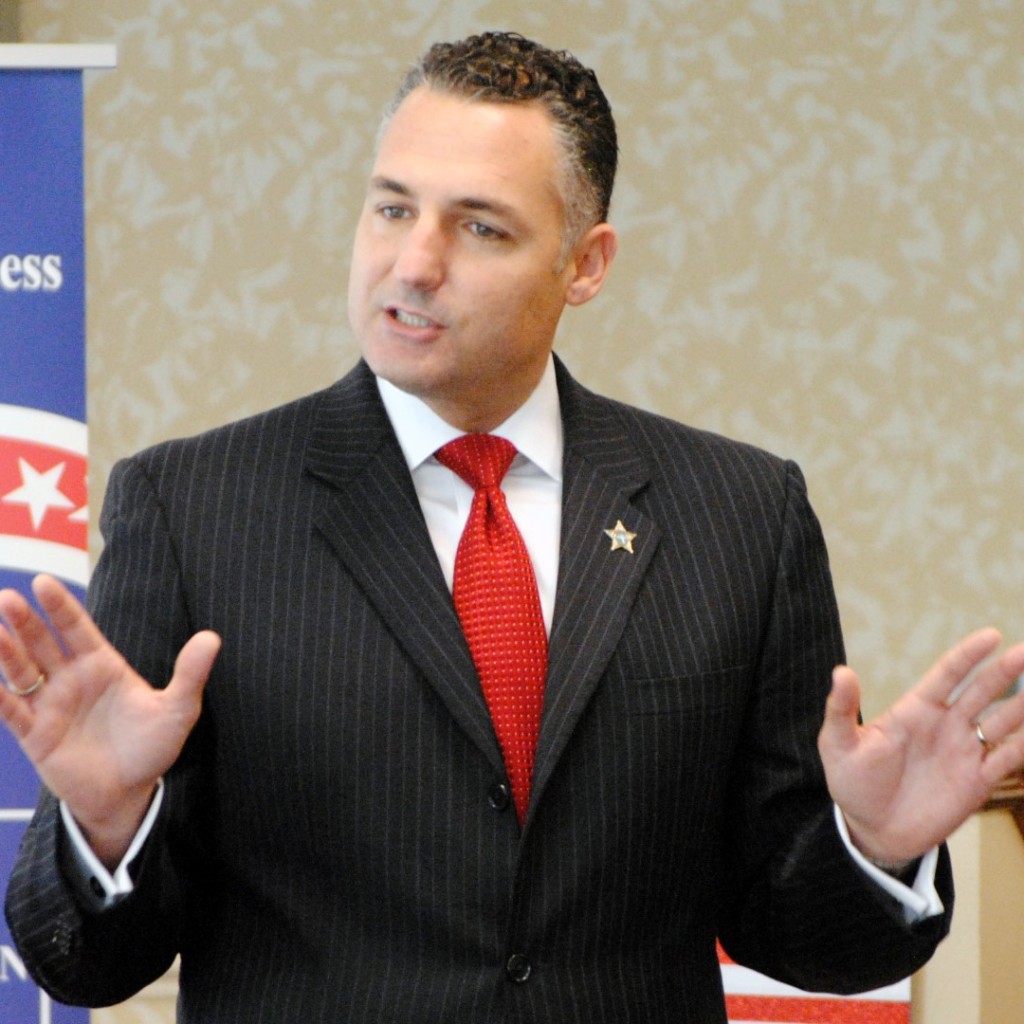 Dennis Lemma, chief deputy of the Seminole County Sheriff's Office who's running to replace Sheriff Don Eslinger, wants residents to know there won't be many changes if they elect him for the job.
Lemma told Florida Politics Monday he has Eslinger's backing. The longtime sheriff is retiring after 26 years.
"He's been a huge mentor to me and has provided me the opportunity to face challenges and experiences by his side throughout the years," Lemma said. "I have his support, but even that's not a fair word for all he's done for me."
Lemma grew up in nearby Osceola County before moving to Seminole when he joined the Sheriff's Office in 1992. He rose through the ranks to reach the chief operating officer role he plays now, handling daily oversight of the agency's operations. Crime in the area is at an all-time low, and Lemma said the key is innovation in learning new ways criminals operate. He also said local involvement in community policing efforts and strategies will keep playing an important role.
"Crime is a symptom of a bigger problem. People just don't wake up one day and want to commit a crime. There is underlining conditions that need to be address," he said.
Seminole County was lauded for its handling of the 2013 verdict in the George Zimmerman trial, after a jury found him not guilty in the shooting death of 17-year-old Trayvon Martin.
While other communities – Ferguson, Missouri, and New York City – saw people  take violence to the streets after controversial decisions, the days after the Zimmerman verdict were peaceful in Seminole County. Since then, local municipal and law enforcement leaders have become sought-after experts on keeping the peace.
"We had established a relationship with the community that was based on trust and respect," Lemma said. "When the first rock was thrown in other areas, they were already too late."
The agency employs 1,500, often having to do more with less. Lemma promised to focus on keeping civilians in the office to handle clerical duties, and having uniformed officers on the street, as well as embracing technology to take repeat offenders off the street.
Lemma is unopposed so far, but he understands that for the first time in more than a quarter-century, voters won't see Eslinger's name on the ballot. He wants residents to know that under his watch, both the concept and philosophies of the sheriff will remain the same.
"We've been on this journey with the community as passengers under Sheriff Eslinger for long time," Lemma said. "The pilot and co-pilot are switching chairs, the passengers and everybody else out there shouldn't notice much change at all."