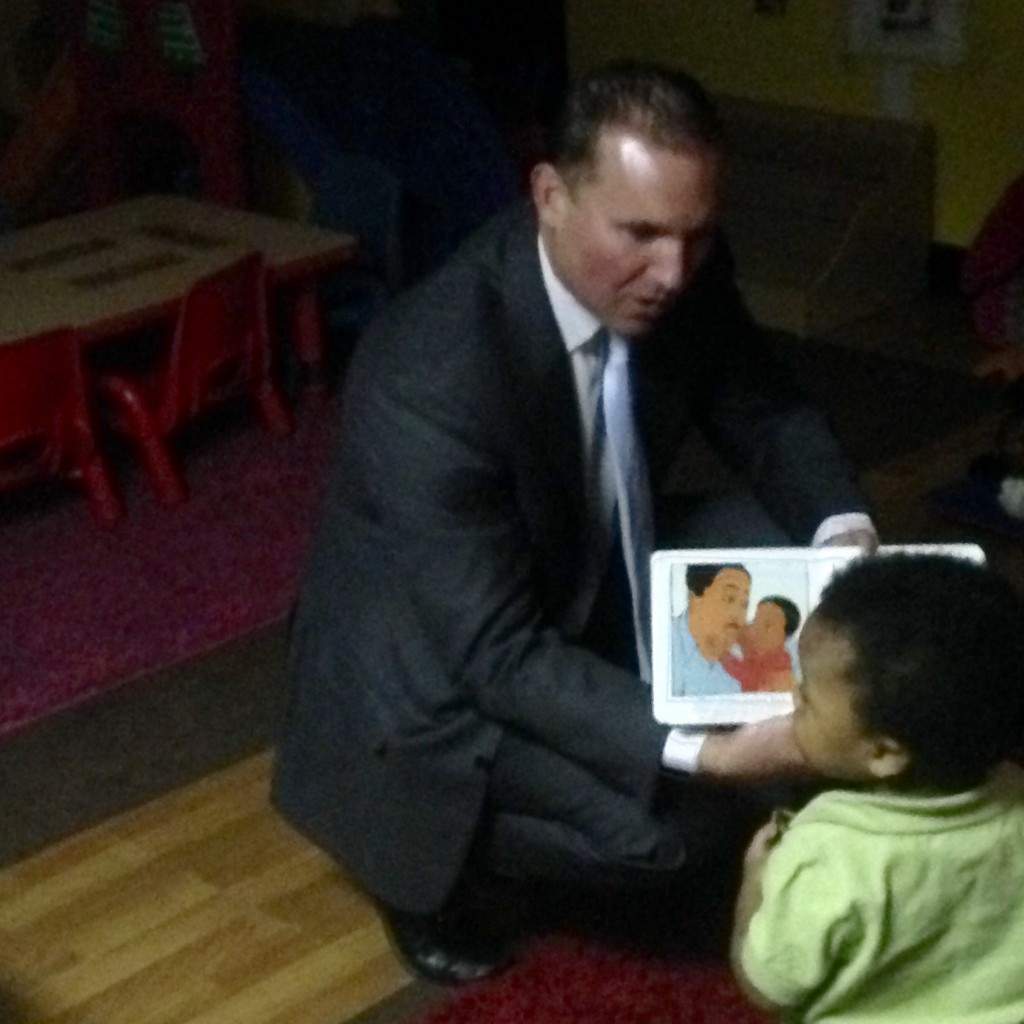 Promises made; promises kept.
On Tuesday afternoon, Jacksonville Mayor Lenny Curry launched Jax Journey 2.0, and on hand were most of Jacksonville's City Council members, along with many members of the mayor's senior staff, former Sheriff John Rutherford, and Duval County School Superintendent Nikolai Vitti.
The initiative, a continuation of the original Jacksonville Journey, launched during the John Peyton administration, is branded this time around as "The Journey Continues: a Reunion to Renew," as Curry reaches out, using governmental resources, to help remedy adverse conditions for at-risk youth in Duval County.
"Arguably, this is the most important thing we'll be doing in the years ahead," Curry said, who said the irony is that, if you asked him a decade ago, he might not have understood the priority of this program.
Despite being a "fiscal conservative," Curry added, his commitment to the program is clear.
"I'm absolutely convinced that this is the way forward," Curry said, describing the program as a "statement for this city" and a culmination of the One City One Jacksonville vision, showing every kid in Jacksonville that somebody loves them.
"My view is that if you have a problem before you," Curry said, "you do everything you can to solve it."
The Journey, Curry emphasized, is "about making sure that young people know that we love them, we care for them, and they know we're going to invest in them."
Curry mentioned the $5 million budget for the Journey as "just a start," as he expects to ramp up this program in the years ahead.
The mayor noted that, while the big non-profits are able to "navigate the bureaucracy," smaller non-profits "doing good work" will also have a place in the Journey.
For Curry, "this is about people getting involved in the lives of young people," and to that end, he called on those in the room to "re-engage" and "get involved."
Curry then talked about his relationship with Sheriff Mike Williams, who is, like Curry, committed to Journey goals.
Williams termed this as a "great day" and a "starting point to [resuming] something that was successful in our community years before," allowing the JSO to "get involved" in the lives of youth and keep them from meeting the kind of people that might lead them down the wrong path.
"We are looking at JSO at ways to have long-term solutions to issues that have been in place for many years in our community," Williams said, adding that "this is the way forward; this is what works."
Peyton spoke next.
"I'm feeling more encouraged and optimistic about our city's future than I have in a long time," citing the smooth functioning of government, and "people in this room who have put a lot of energy into improving this city."
"Jacksonville Journey is not something I created. I was simply the convenor," Peyton said, adding that the Journey is a "blueprint" that addresses prevention, intervention, and enforcement.
"The challenging component is prevention," Peyton said, which, if done right, will "pay dividends" past Curry's term.
"We can say it's not government's role, and Lenny will take the same beating I did on conservative talk shows, where people will say why are we spending money raising other people's children?"
The reasons are practical.
"This is fun work. You can move the needle," Peyton said, citing the work as having a long-term return.
"It works. It is a blueprint that works. And with all of us in this room, we can make a huge difference," Peyton added.
Curry then introduced Bishop John Guns, whose "let's ride" call at the Curry/Williams inauguration has been a clarion call for social justice and, as the mayor said, evidence of "something higher that brought us together."
"John's out there every day in the community… texting me… saying mayor, we have to move; we have to get on this; we have to take care of the children in this city."
Guns began his remarks with a personal touch.
"There's a lot of cynicism and skepticism when you deal with the political arena," Guns said, before emphasizing that Curry and Williams are "sincere."
"They care."
Guns noted the three meetings he set up between the mayor, the sheriff, and at-risk kids.
"It's not political for [Curry.] It's not political for Mike Williams," Guns said, adding that "they care."
 Guns spoke of a 19 year old that he buried a few weeks ago, whom he mentored, who was "found in a ditch", and his brother, who was "trying to get out of the game," whom he mentored.
"Why do I tell this story? Not to create a bleeding heart moment."
"That's the purpose of the Journey. To keep these kids from the ditch."
The Journey, Guns said, sometimes provides the only good meal kids eat in the day.
For him, it's more than a political calling; it's a divine calling.
"If we do this right, we will have less funerals, more graduates. Law enforcement will be a friend, not an enemy," Guns continued.
"We're going to turn this, because God wants us to turn this," Guns added.