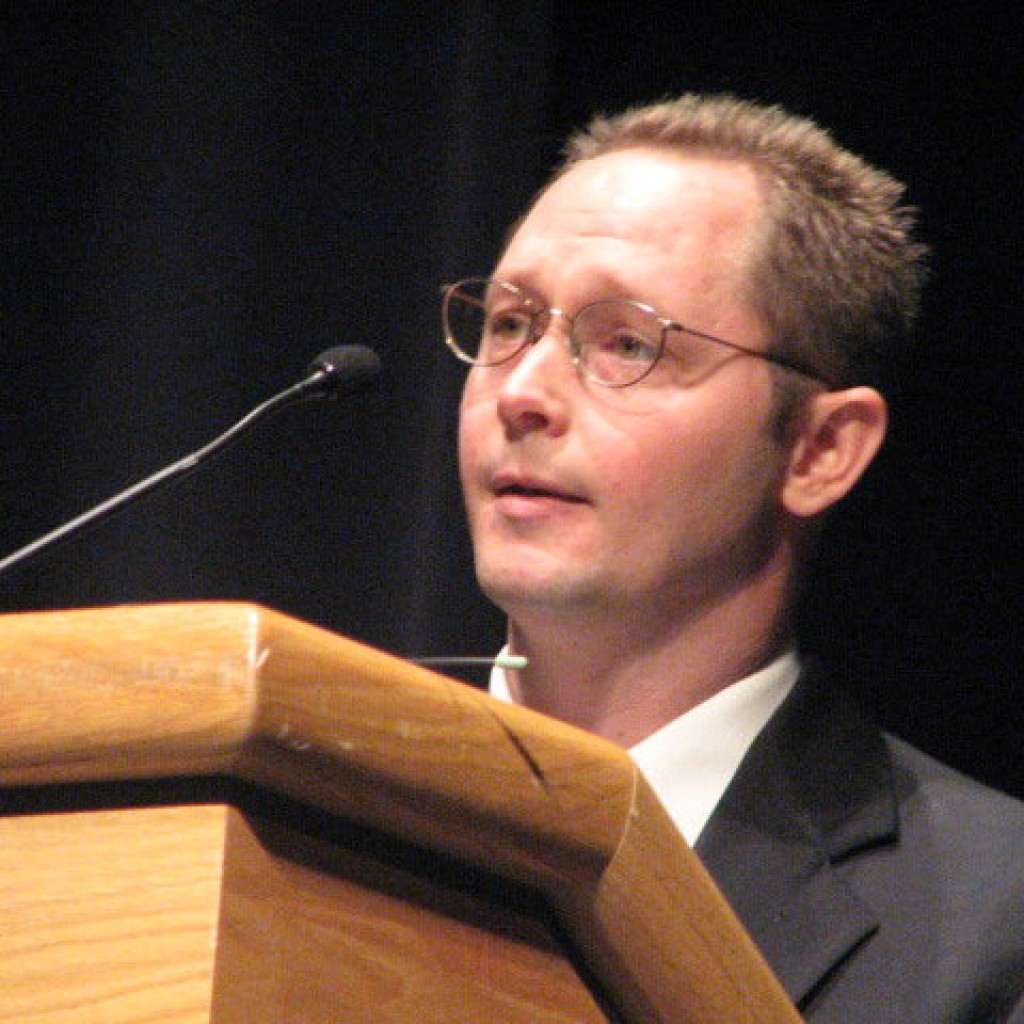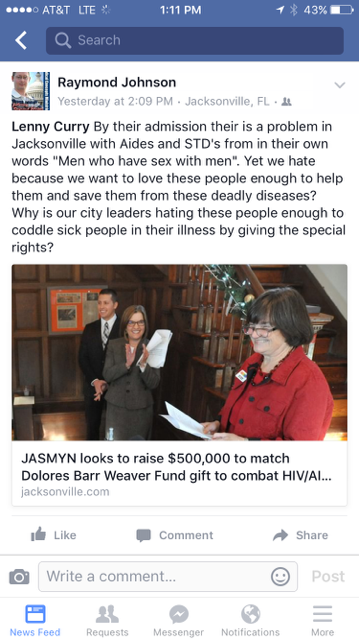 World AIDS Day was on Tuesday this year, and most people understood the significance of it, including in  Jacksonville.
However, there was one notable exception, one given a national forum by The New York Times. One who has been among the leading voices against the expansion of the Human Rights Ordinance to address the needs of the LGBT community.
Raymond Johnson, a Jacksonville political consultant with Biblical Concepts Ministries who has worked for Republicans such as state attorney candidate Wes White and City Councilmen Doyle Carter and Matt Schellenberg, tagged Jacksonville Mayor Lenny Curry on Facebook Tuesday with a scabrous response to an innocuous article about a fundraising initiative by local LGBT support group JASMYN.
"By their admission their [sic] is a problem in Jacksonville with Aides [sic?] and STD's from in their own words 'Men who have sex with men.' Yet we hate because we want to love these people enough to help them and save them from these deadly diseases?"
Johnson, a lifelong bachelor who clearly doesn't love the English language enough to proofread even the most basic Facebook post, closed with a provocative question.
"Why is [sic] our city leaders hating these people enough to coddle sick people in their illness [sic?] by giving them the special rights [sic?]?"
With the panel of religious figures still yet to be announced for Thursday night's Community Conversation on the HRO at Edward Waters College's Adams-Jenkins Music and Sports Center at 1658 Kings Road, it would be interesting if Johnson were added to such a panel to provide his unique perspectives and educate the crowd.
That probably won't happen. However, one should expect a robust turnout. First Baptist Church, which successfully thwarted HRO expansion in 2012, is going to run shuttles starting at 4 p.m. in order to pack the house and avoid the pro-HRO expansion turnout that characterized last month's meeting.
The show starts at 6 p.m.