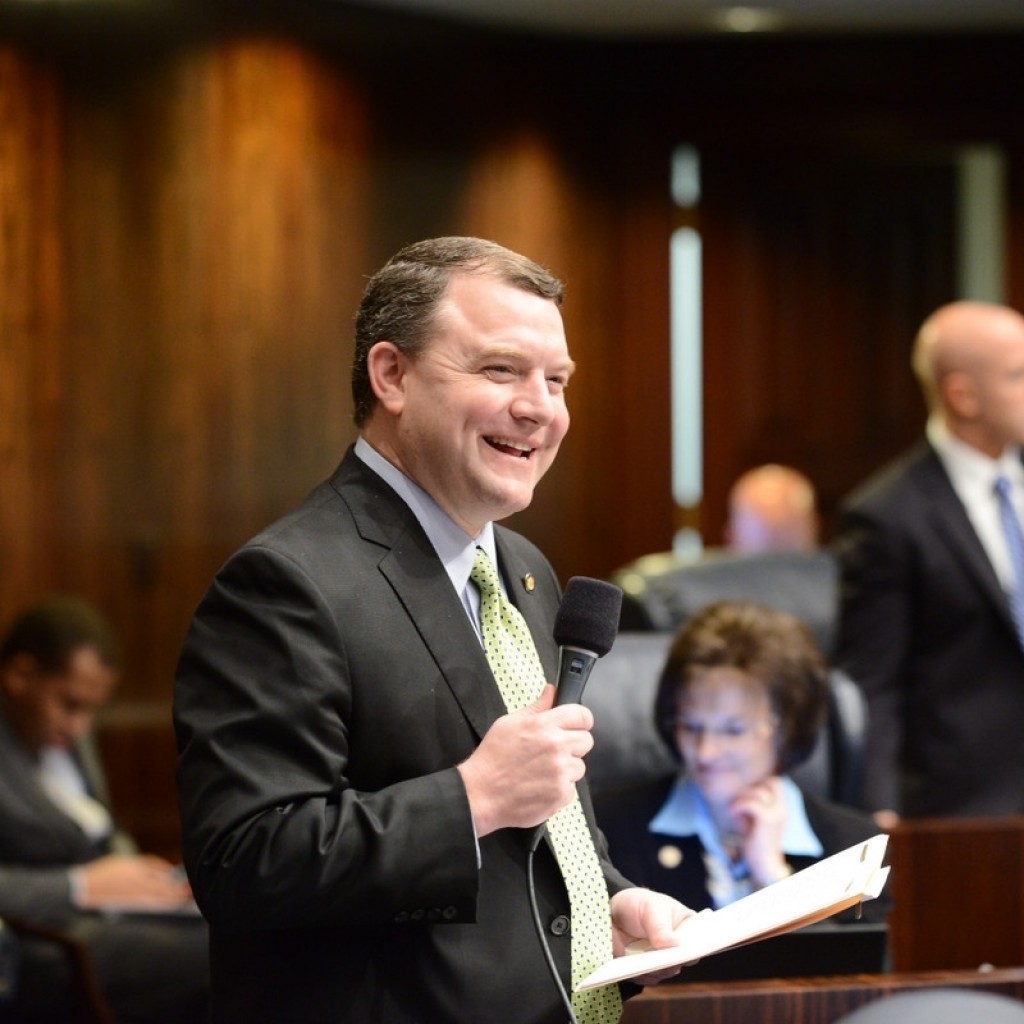 A bill that would allow for stronger varieties of pot as medical marijuana in Florida unanimously cleared its second Senate review panel.
The Appropriations Subcommittee on Criminal and Civil Justice OK'd the measure (SB 460) on Thursday.
State Sen. Rob Bradley, the Fleming Island Republican behind the bill, said it was aimed at allowing stronger but still non-smokeable marijuana for terminally ill patients. It would be made into an infused oil to ingest.
Among other benefits, higher-THC cannabis often provides pain relief unavailable from milder strains. The stronger stuff would also be grown by the same five approved nurseries that will grow the "Charlotte's Web" variety approved last year.
In 2014, lawmakers passed and Gov. Rick Scott signed into law a measure legalizing low-THC, or "non-euphoric," marijuana to help children with severe seizures and muscle spasms. THC is the chemical that causes the high from pot.
The new legislation would amend the state's current "Right to Try Act," which allows patients facing death to take experimental medicines, and not add it to the "Compassionate Medical Cannabis Act."
State Sen. Darren Soto, an Orlando Democrat, tried to amend the bill by authorizing up to 20 nurseries in the state to grow marijuana to meet added demand under Bradley's bill. Bradley, however, said he couldn't support it.
If his bill becomes law after the 2016 Legislative Session, it might be appropriate to revisit the number of approved nurseries, Bradley said, but "we're not there yet." Soto then withdrew the amendment.
Jeff Sharkey of the Medical Marijuana Business Association of Florida told Florida Politics between 125,000 and 200,000 patients could take advantage of stronger marijuana under Bradley's bill.
"Look, it's the right thing to do," he said. "It's a better alternative to opiates and morphine for these patients."

But he also said that increasing the pool of those who would use the drug "would increase the production requirement significantly," which would require more greenhouses. Different strains have to be grown separately to avoid contamination.
A companion bill (HB 307), sponsored by state Rep. Matt Gaetz, a Fort Walton Beach Republican, is moving in the House.
Also looming is a proposed constitutional amendment for 2016, backed by Orlando trial attorney John Morgan, that would create a right to medical marijuana. An attempt last year failed at the ballot boxes.