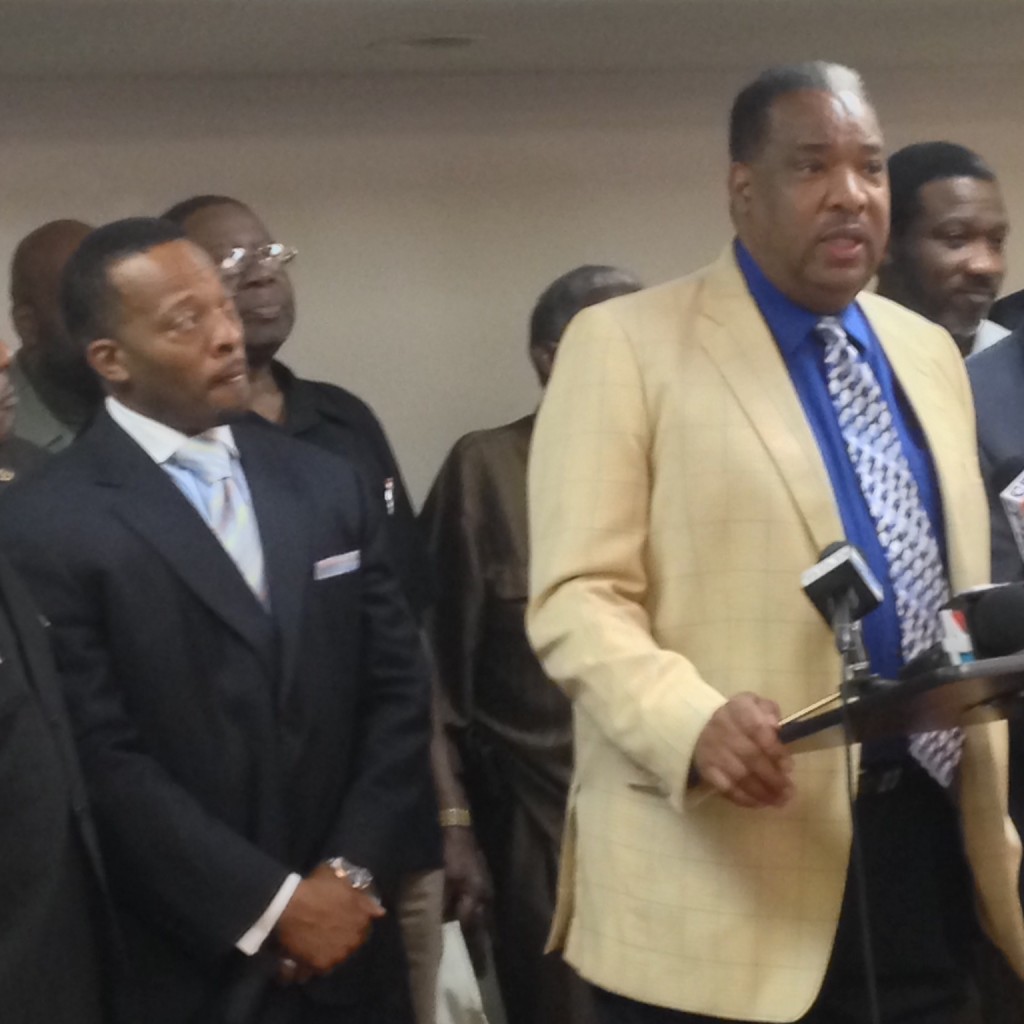 A referendum sunk the Houston Equal Rights Ordinance. And a group of 19 African-American Jacksonville pastors, at a Thursday afternoon news conference at the First Timothy Baptist Church on Jacksonville's Northside, stated their opposition to an expanded Human Rights Ordinance, while saying that any ballot measure on such should be handled by popular referendum.
In a press event characterized by message discipline, Pastor Fred Newbill, who was part of Jacksonville Mayor Lenny Curry's inauguration and his transition committees, stated the will of the group.
"We cannot and will not support any ordinance driven by sexual orientation," Newbill said, adding that the Civil Rights Act "covers what needs to be covered."
As well, Newbill added, "whatever comes out needs to be done by referendum."
"If the people of Jacksonville pass" such a referendum, Newbill says "we will accept it."
The referendum is necessary, said Newbill, because it's "become a citywide issue."
Along those lines, Newbill addressed, on behalf of the group, the community conversation last week at Edward Waters College.
The "coalition," he said, wanted to be "educated" on the necessity for HRO expansion. However, Newbill heard "not one example of anything that caused [him] to rethink" his position.
Newbill pointed out that since 2010, there has been one hate crime in Duval County against LGBT people.
Though he conceded that "one is too many," his overriding believe is that the city has "got to get serious about what is needed for all of us."
Newbill, born in Jacksonville, noted that he had "no protection under law" when he was born, and rejected parallels drawn between the LGBT rights movement and the Civil Rights movement from the middle of last century.
"I lived it. Lived under Jim Crow," Newbill said, describing a time when his "mother had to get off a bus" during the height of segregation."
When asked by David Bauerlein of the Florida Times-Union whether the whole Human Rights Ordinance should be subject to referendum, Newbill rejected that proposition.