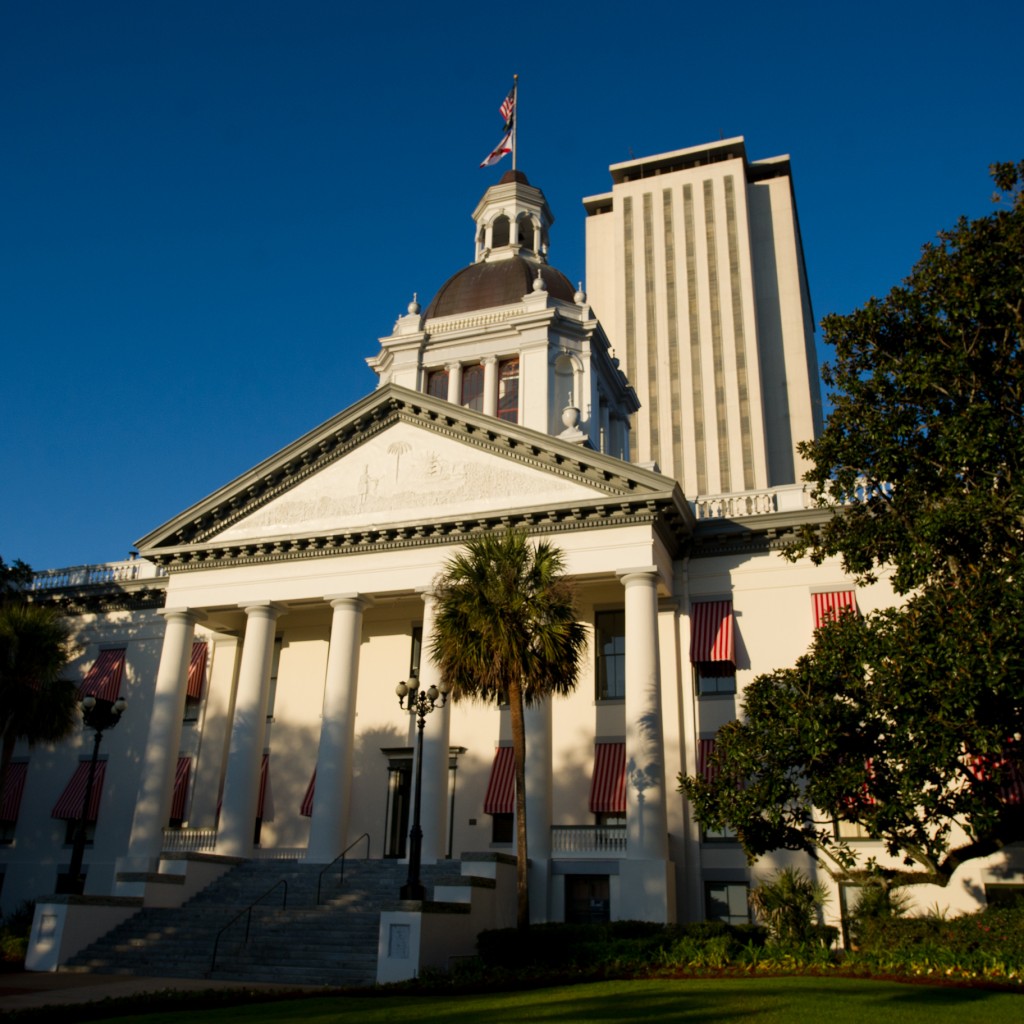 State lawmakers on Wednesday OK'd two bills aimed at improving literacy rates.
Among other things, the House measure (HB 7021) requires teachers who teach retained third graders to hold a reading certificate and calls on the Department of Education to review certification.
Included in the Senate proposal (SB 1068) are provisions that call on districts to put additional reading support in place for students who have a deficiency and use data from statewide kindergarten screenings to identify kids in need of reading intervention.
Patricia Levesque, executive director of the Foundation for Florida's Future, said in a statement:
"When children first step into a classroom, the literacy clock starts ticking. High school dropout rates and other indicators show that students who are not reading on grade level by the end of third grade spend the rest of their school years in a frustrating and often fruitless game of catch-up.

Thankfully, Representative Adkins and Senator Legg understand the critical nature of this issue and are addressing it in HB 7021 and SB 1068. This legislation would ensure training for reading coaches, teachers, and principals focused on effective reading instruction for all students, including those with severe reading difficulties. It provides for better communication between educators and the parents of struggling readers. And it would ensure reading instruction is based on sound research proving its effectiveness.

Florida began focusing on K-3 literacy in 1999, and ever since has become one of the nation's leaders in fourth grade reading gains. This early focus on literacy has a very real impact on the readiness of young Floridians for life after high school. These bills will ensure that progress continues and we thank them for their commitment to the future of our children."
[divider style = "1,2,3,4,5"][/divider]
A bill that allows religious organizations and their employees to refuse to marry same-sex couples if it violates the organization's religious beliefs is getting pushback from opponents.
The so-called Pastor Protection Act (HB 43) is set to be discussed during the House Judiciary Committee Thursday. A similar Senate proposal (SB 110) cleared the Senate Committee on Judiciary on Tuesday.
Carlos Guillermo Smith, government affairs manager for Equality Florida, said in a statement:
"The freedom of religion is important to all Americans, but the rule of law is also important, and these sorts of sweeping religious exemptions will allow folks to pick and choose which laws they will follow. Religious exemptions are ripe for abuse, and we can't allow a can of worms like an expanded Pastor Protection Act to become law."
[divider style = "1,2,3,4,5"][/divider]
The state House took steps to regulate ride-sharing services, like Uber.
The state House voted 108-0 to approve a measure (HB 509) that creates minimum requirements for drivers, requires so-called transportation network companies to have a zero tolerance policy for drivers and requires companies to disclose their fare calculations.
Matt Gore, General Manager for Uber in Florida, said in a statement:
"Uber would like to thank Rep. Matt Gaetz (R-Shalimar) for his leadership on HB 509 and the bipartisan coalition of Florida House members who voted overwhelmingly to pass this sensible, modern ridesharing legislation.

"We hope the Senate works quickly to take up this issue, and for Florida to join the more than 20 states across the country that have permanently secured the benefits of expanded access to safe transportation options and flexible work opportunities."
Logan McFaddin, regional manager for state government relations for the Property Casualty Insurers Association of America, said in a statement:
"Today the Florida House of Representatives did the right thing for consumers by passing House Bill 509, which requires Transportation Network Company (TNC) drivers to have adequate insurance coverage from the time the rideshare app is turned on until the app is turned off, with an overwhelmingly supportive 108-10 vote count. Many rideshare drivers operate under their personal auto insurance policy, which will not cover them if they are in an accident while using their vehicle for hire. House Bill 509 brings much-needed clarity and consistency to insurance coverage requirements for TNC drivers in Florida and strikes the right balance between protecting consumers and support innovation.

"House Bill 509 is similar to model legislation that was agreed upon by the insurance industry and TNCs last year, and has been passed in some form by 29 other states. The model legislation is meant to ensure that whenever a TNC driver is in an accident, there is certainty regarding who is responsible for the insurance coverage so that medical claims are paid quickly, vehicles are fixed and all parties can quickly move on with their lives. PCI thanks Representative Matt Gaetz for his leadership on this issue and we encourage the Florida Senate to support this critical legislation."