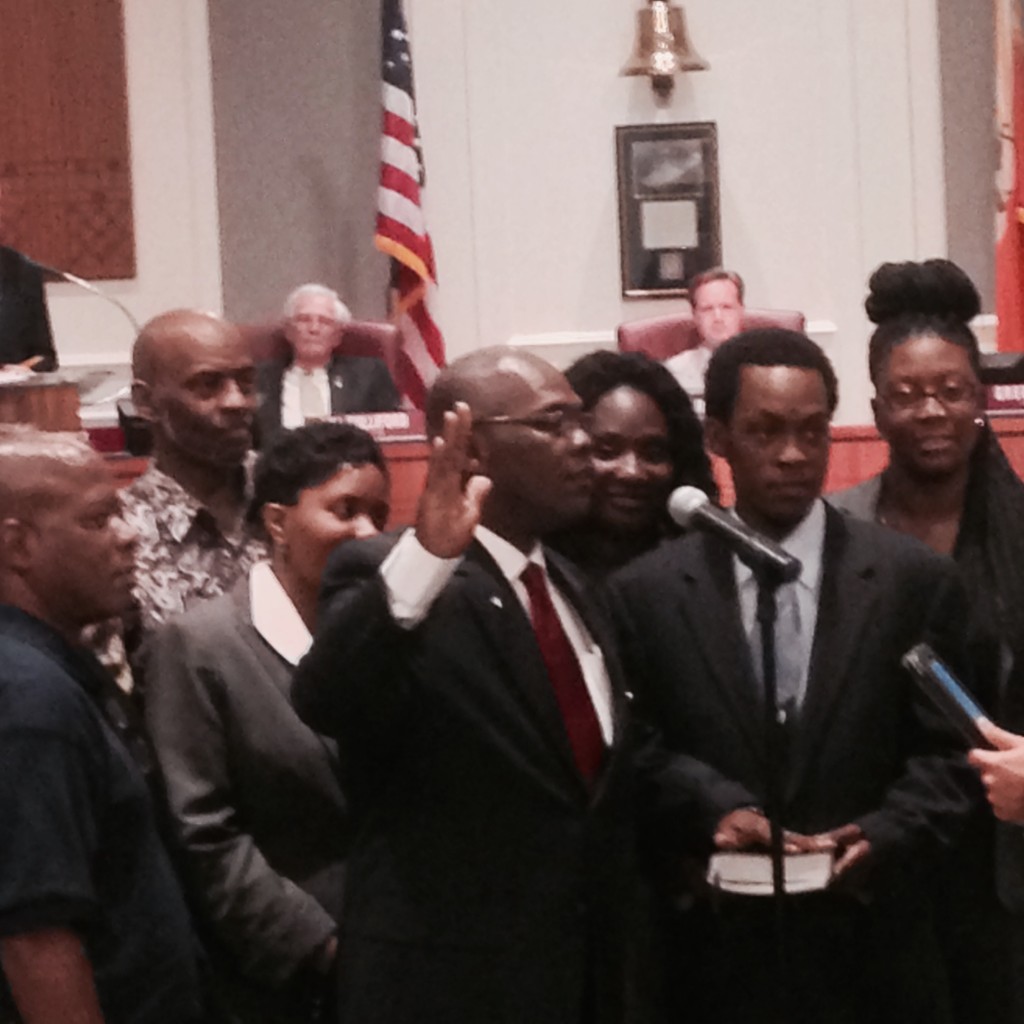 On Friday, the Community Rehabilitation Center and the CRC Foundation, organizations run by Jacksonville City Councilman Reggie Gaffney, were served by agents of the FBI with subpoenas issued by the U.S. District Court for the Middle District of Florida. Neither CRC, the foundation, nor any employee or director of CRC are the targets of a federal investigation, contends a news release sent out by State Attorney candidate Wes White.
According to Gaffney, director of CRC, "We have retained counsel to assist us in fully complying with the subpoenas, and to assist the government in its investigation.
"On the advise of counsel, and so as to not impede the Justice Department's investigation, no further comments will be forthcoming."
Gaffney, weeks ago, was strongly suspected to be the target of the investigation that saw Corrine Brown and her assistant, Von Alexander, subpoenaed at a Bono's Barbeque on Dunn Avenue in Jacksonville.
He flatly denied such suspicions. However, he clearly is at the center of this current wave of federal law enforcement interest.
At a press conference Saturday regarding the fatal drive-by shooting of a 22-month-old boy, Gaffney pulled $200 from his pocket, and challenged other politicians on hand to do the same.
We have tried to call Rules Chairman Matt Schellenberg and Ethics Director Carla Miller for comment. Council President Greg Anderson was reached, but he deferred comment until more information is known.
We also called Gaffney on his cellphone, but his voice mailbox was full.
He's part of a family that has been noteworthy during its members' years in public service.
Gaffney's brother Donald was a rising political star in the 1980s, before indictments on extortion and mail fraud charges – and a prison term for the latter – brought his political prospects crashing to earth.
Gaffney's other brother, Johnny, who preceded him as the District 7 Councilman, faced Medicaid billing charges that were later dropped.
After an unsuccessful race against Reggie Fullwood for State House, Johnny Gaffney now works in the mayor's office.
Reggie likewise had a Medicaid overbilling scandal in 2013.
Check back for updates on this story.