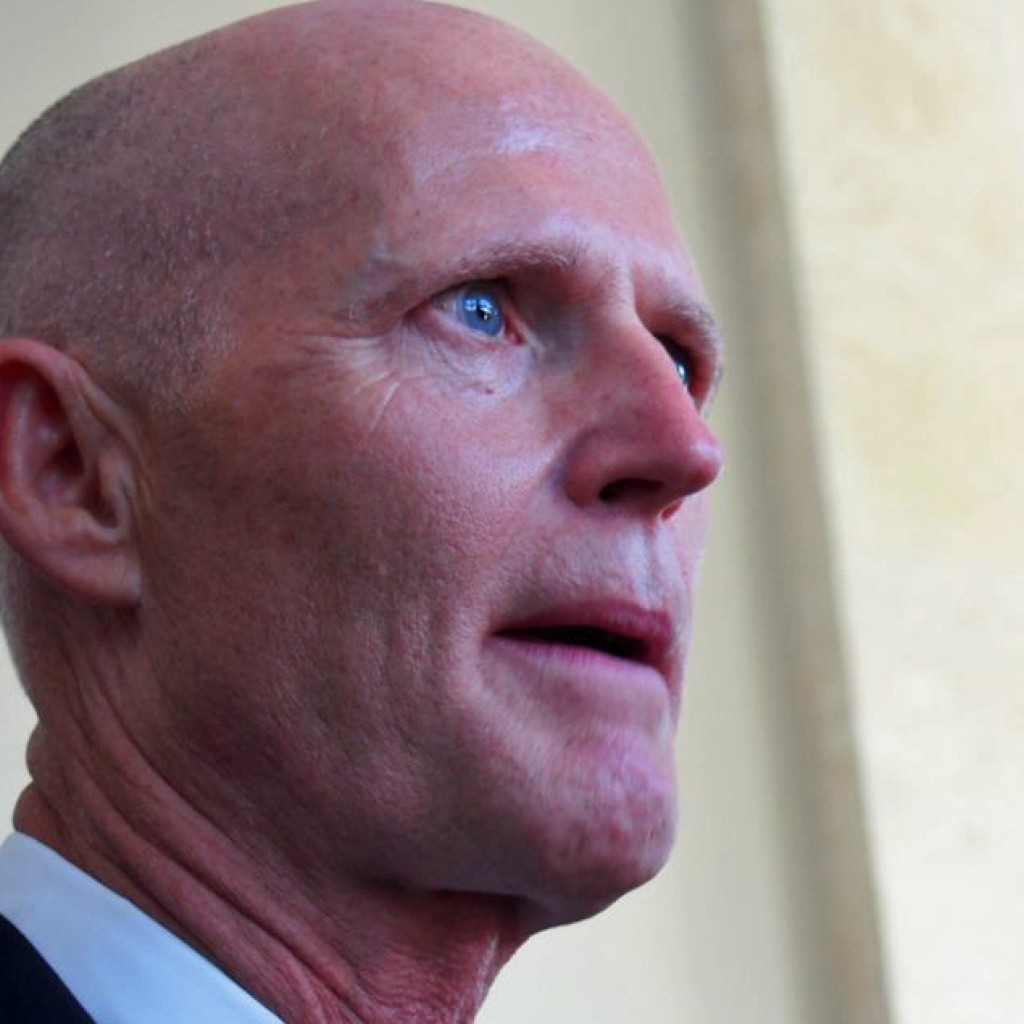 Gov. Rick Scott's latest effort to promote private job creators under his administration turned to Web Benefits Design Corp. of Orlando, a company growing in no small part thanks to the federal Affordable Care Act that Scott fought.
In Orlando Monday morning, Scott praised the employee benefits technology company that plans to add dozens of jobs this year and perhaps more if it wins critical contracts with major national insurance companies. Scott said the company will add 150 new jobs. Company President Bethany Schenk said 35 of them this year with potential for more should the right deals come together.
"Orlando and Tampa are vying for who's generating the most jobs. In the last 12 months, Orlando has added 35,000 new private-sector jobs, so this area is growing really well," he said.
Web Benefits Design, founded by the husband-and-wife team of Bethany and Ron Schenk, offers a cloud-based, employee benefits platform, particularly health-care benefits. It now has 53 employees in a new headquarters on Sand Lake Road in Orange County.
"It's exciting to see a company like this grow," Scott said.
When asked whether their business is growing in large part because of the Affordable Care Act, both the Schenks' replied, "Absolutely!"
"Our business is health care, and it's technology. So it's the two fastest moving business sectors in the country with no end in sight. So with all the changes in Affordable Care Act, with the mandate of employers to continue to provide affordable health care, what we do falls right in the epicenter of accomplishing that," Bethany Schenk said.