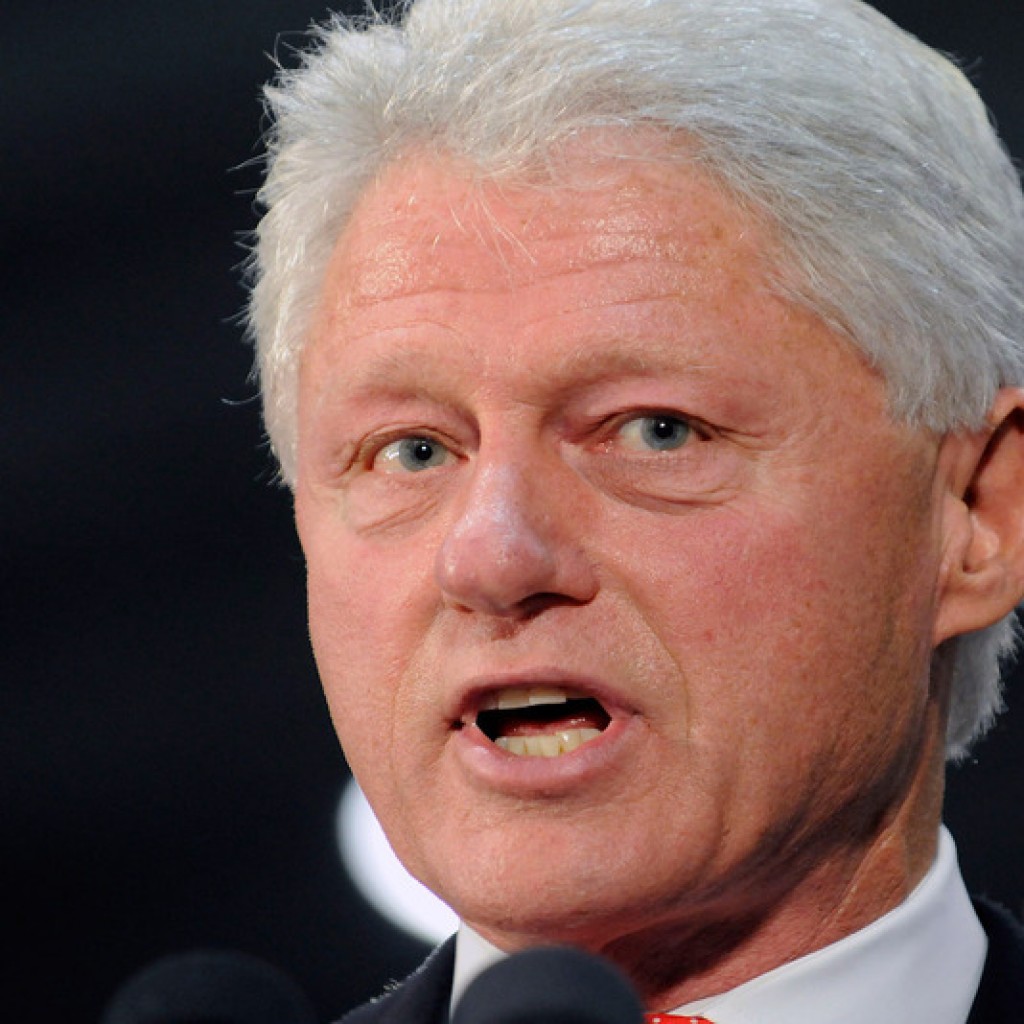 Hillary Clinton was scheduled to be in Palm Beach Monday fundraising and speaking at a political event, however, the former first lady is bailing on the Sunshine State and sending Bill Clinton instead. Mr. Clinton's appearance is sure to include a spin on the recent negative headlines that plague his wife's campaign. Since we are certain there are important topics he won't bring up, here are the three things that will probably go unaddressed:
The Real Reason Hillary Clinton Bailed on Florida
Hillary Clinton's last-minute decision to cancel her appearance in Florida leaves no doubt that her campaign is in crisis after her devastating loss to Bernie Sanders. It's well-known that Hillary counts with the backing of Washington Democrats, but what has become very clear is she does not have the support of voters who are eager for an alternative to the Clinton lies and failed record. With the support for Bernie Sanders rapidly growing among liberal Democrats, Hillary had no choice but to stay in Nevada and attempt to spin her current crisis.
Hillary Clinton's Trust Issue
It's no secret that voters don't find Hillary Clinton trustworthy. An ABC poll discovered that "liar" is the word most frequently associated with her, and a poll conducted by Quinnipiac University asserted that 59 percent of Americans brand Hillary as "dishonest." Why? There are almost too many reasons to list.
We could talk about the "secret email server" that Hillary Clinton stored in her own house in order to circumvent public record laws as she geared up for another presidential run, or how the Clintons' foundation posed numerous conflicts of interest as Hillary conducted business as Secretary of State, or how Hillary put national security at risk for her "convenience" by sending classified material through a private email server. These are just a few reasons voters have for refusing to trust Clinton, and more reasons come to light every month.
Hillary's Unsuccessful Record as Secretary of State
We're always surprised to hear Hillary Clinton utter references to her "experience" as Secretary of State on the campaign trail, because if we were in her position we would be doing our best not to remind voters of such a terrible tenure as a cabinet official.
For most presidential candidates, a record of jeopardizing U.S. military personnel, misleading the American public, and instigating foreign conflicts as Secretary of State would be catastrophic for their campaign, but Washington Democrats continue to avoid Sanders and pick Hillary for their nominee. Hillary Clinton's record as Secretary of State isn't just poor; it's a complete failure.
A Devastating Defeat in New Hampshire
New Hampshire used to be Clinton country. Bill Clinton bet the farm on the Granite State in 1992 and came out on top, self-declaring himself the "Comeback Kid." Hillary won the state herself eight years ago. Unfortunately for the Clintons, however, times have changed.
Bernie Sanders did not only defeat Hillary Clinton in New Hampshire — he trounced her in the second biggest margin of victory in the New Hampshire primaries' history. Sanders swept Clinton in almost every demographic including women, the voter block Hillary considers to be her ticket to the White House.
Hillary's Millennial Problem
Beginning with the 2016 election, millennials will be the largest voting demographic in the entire nation. Their influence cannot be overstated. Too bad for Hillary that she's losing almost the entire Democratic millennial vote to Bernie Sanders, the oldest candidate in the presidential race.
It may be that millennials find Hillary out-of-touch, or that they think she's untrustworthy, or a combination of the two, but the fact is that millennials are not voting for Hillary at all, no matter the reason. Without the support of young people, Hillary will find it near-impossible to win the Democratic nomination, let alone the White House.
Conclusion:
Unfortunately for Hillary Clinton, a political appearance by her husband will not change the fact that Floridians are unhappy with her history as an elected official. This election is tremendously important. Our nation needs a strong leader with a clear vision for the future of all Americans — a future obtained through solutions that create greater opportunity, economic growth and government reforms.
Hillary Clinton is not that person.
• • •
State Rep. Blaise Ingoglia is chairman of the Republican Party of Florida.