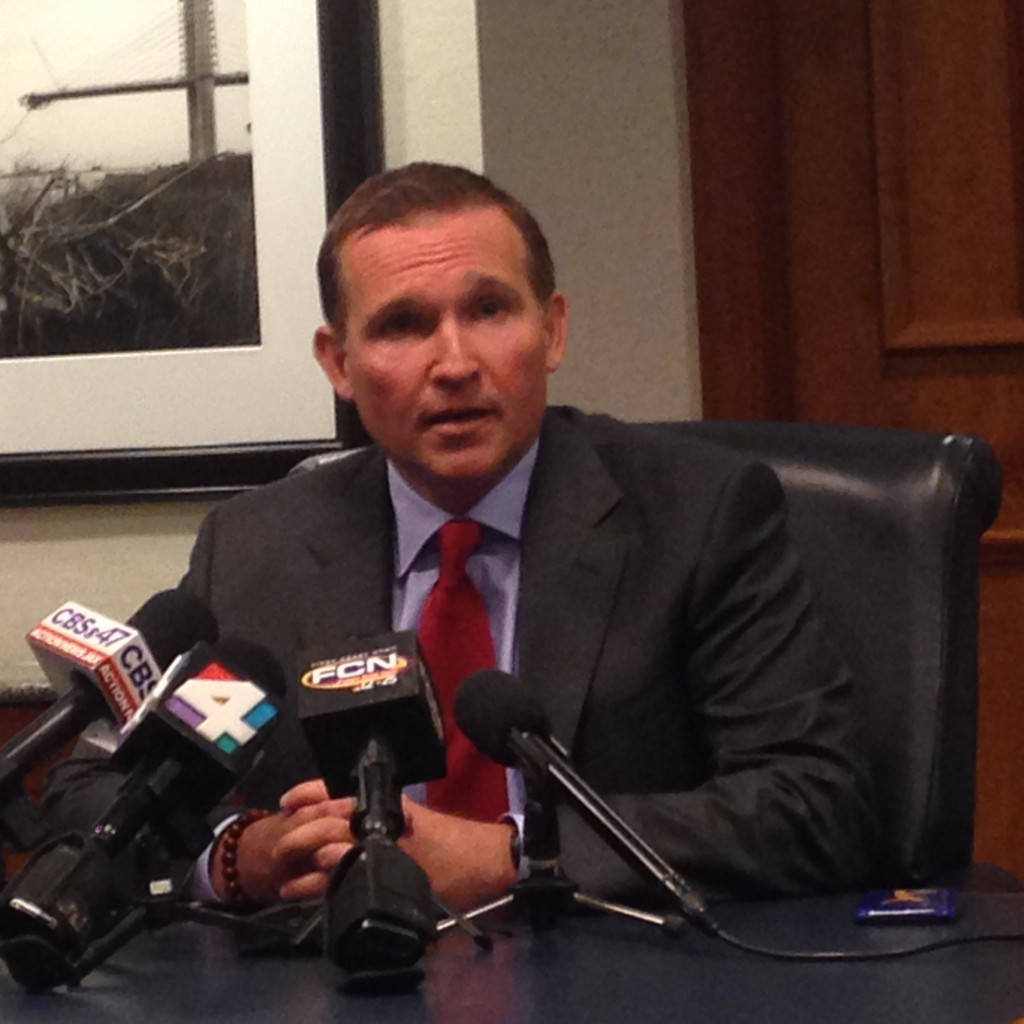 On Thursday, Jacksonville Mayor Lenny Curry discussed briefly the scandal raging around the office of U.S. Rep. Corrine Brown and the Jacksonville Transportation Authority.
The common thread between the congresswoman and the JTA is Von Alexander, on the payroll for both and handling communications between the two parties.
An email that Curry sent to an aide Monday requested "a meeting  [with] me, Nat Ford, Kerri, Sam and Mike to discuss the weekend news, Brown & Brown allegations and appropriations."
On Thursday, Curry said that he wanted to "spend time with Nat" given that he's the CEO of a large independent authority.
"I'm interested in JTA and all independent authorities," Curry said.
When asked about Corrine Brown, Curry said that the "legal process" would have to play out on that front.
With questions swirling about Brown's political future, not to mention the unique role of Alexander, the mayor is being reticent for now.
One fact worth noting: Republican mayors in Brown's district over the years, including Jacksonville mayors, have benefited from Brown's grasp of local issues, ability to advocate, and friendship.
We, along with every other media outlet in Northeast Florida, are looking into this story. Check back for updates.