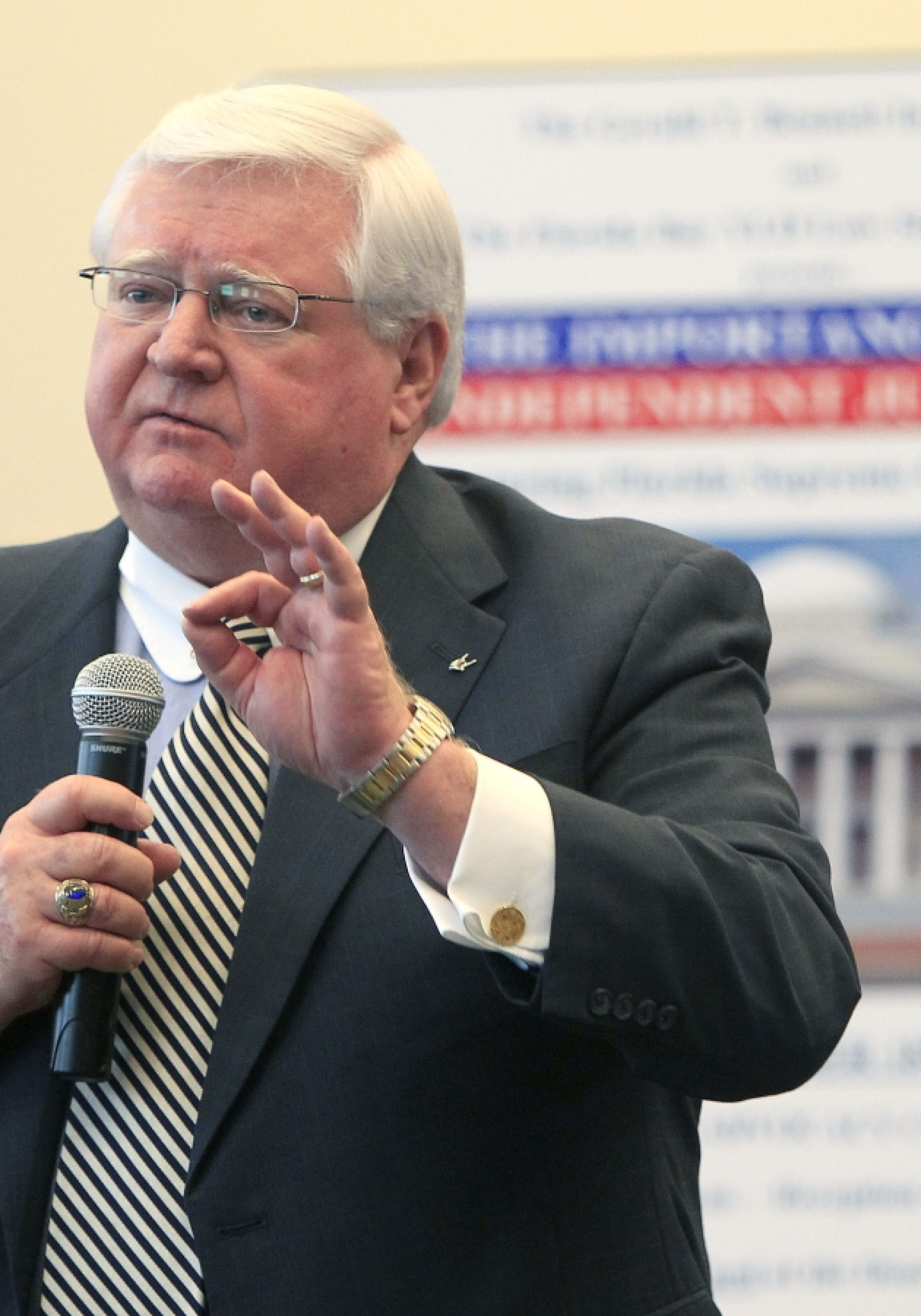 Kudos to Florida Supreme Court Justice Fred Lewis.
As detailed in an article in the Ocala Star-Banner, Lewis took the time to speak to students at Ocala's Trinity Catholic High School. He did so as part of the court's Justice Teaching Initiative, which he founded in 2006 to help Florida's K-12 students understand the state's laws and justice system. It's a free program with trained volunteers who are available to lead classes in any school in the state, public or private.
As often detailed on FloridaPolitics.com (see my October 2014 column here), the Florida teachers' union filed a lawsuit in August 2014 claiming that Florida's Tax Credit Scholarship violates the state's constitution. It is asking the courts to put an end to the scholarship program and force roughly 80,000 poor, mostly minority kids from schools like Trinity Catholic.
The union lost the first round, when Circuit Court Judge George Reynolds ruled the Union and other plaintiffs didn't have the legal standing to bring the suit. But Joanne McCall, the union president, has vowed to take this misguided case all the way to the state Supreme Court.
According to this column by the Florida Catholic Conference's Florida Catholic Conference's James Herzog, there are 185 Catholic schools in the state that serve these scholarship kids. He states that in the Diocese of Orlando, where Trinity Catholic is located, 23 percent of all students attending Catholic Schools do so on the scholarship.
Lewis noted that he "would have been a coal miner in West Virginia had he not attended college on a scholarship." No doubt the Florida Tax Credit Scholarship students he addressed feel the same way about their chance to attend Trinity Catholic.
Oh, and the class he addressed? A constitutional law class.
Last updated on April 19, 2016