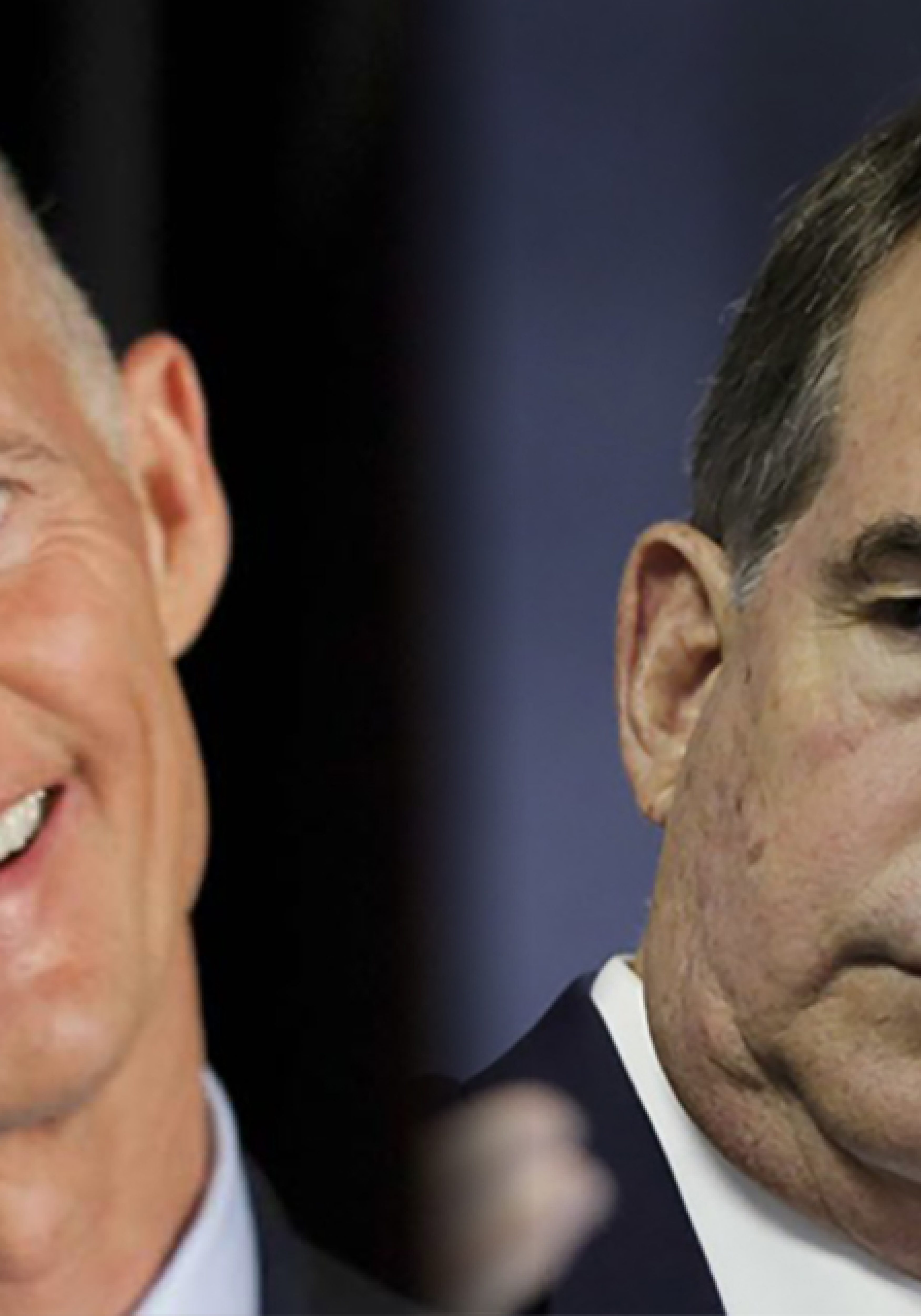 A second Florida Cabinet meeting has ended with no agreement on a new state Insurance Commissioner.
Gov. Rick Scott and Chief Financial Officer Jeff Atwater again deadlocked on Tuesday, further stalling the process.
In a near replay of the last meeting, an intransigent Scott again moved to hire retired insurance executive Jeffrey Bragg.
An equally intransigent Atwater declined to second the nomination after an almost palpably long silence.
Under state law, Scott and Atwater first have to agree on one candidate. The Office Of Insurance Regulation is under the Department of Financial Services, which Atwater heads as CFO.

No one suggested any of the other candidates who interviewed: state Rep. Bill Hager, a former Iowa Insurance Commissioner; Belinda Miller, the OIR's current chief of staff; or Raymond Blacklidge, a veteran insurance executive.
Noting that hurricane season starts June 1, the governor then called for a special Cabinet meeting Friday to consider still more candidates, asking his fellow officials to forward names to his office.
Attorney General Pam Bondi openly wondered whether that would solve anything.
"If you're not going to budge on one of these candidates, you need to say that … so we can move on," she said to Scott. "We need to all work together on this."
Scott didn't respond.
"All right, thanks everybody for your hard work," he said. "Meeting is adjourned."
Last week, Scott scheduled his own phone interviews with four other candidates: Rich Robleto, currently a deputy commissioner at OIR; Carla D'Andre, who started her own insurance agency; David Altmaier, another OIR deputy commissioner; and Chlora Lindley-Myers, who's been an insurance regulator in Missouri, Kentucky and now Tennessee.
Current Commissioner Kevin McCarty had planned his last day for May 2. He since has offered to stay on the job another 45 days till after his successor comes on board to allow for a smooth transition – a proposal that Scott rebuffed.