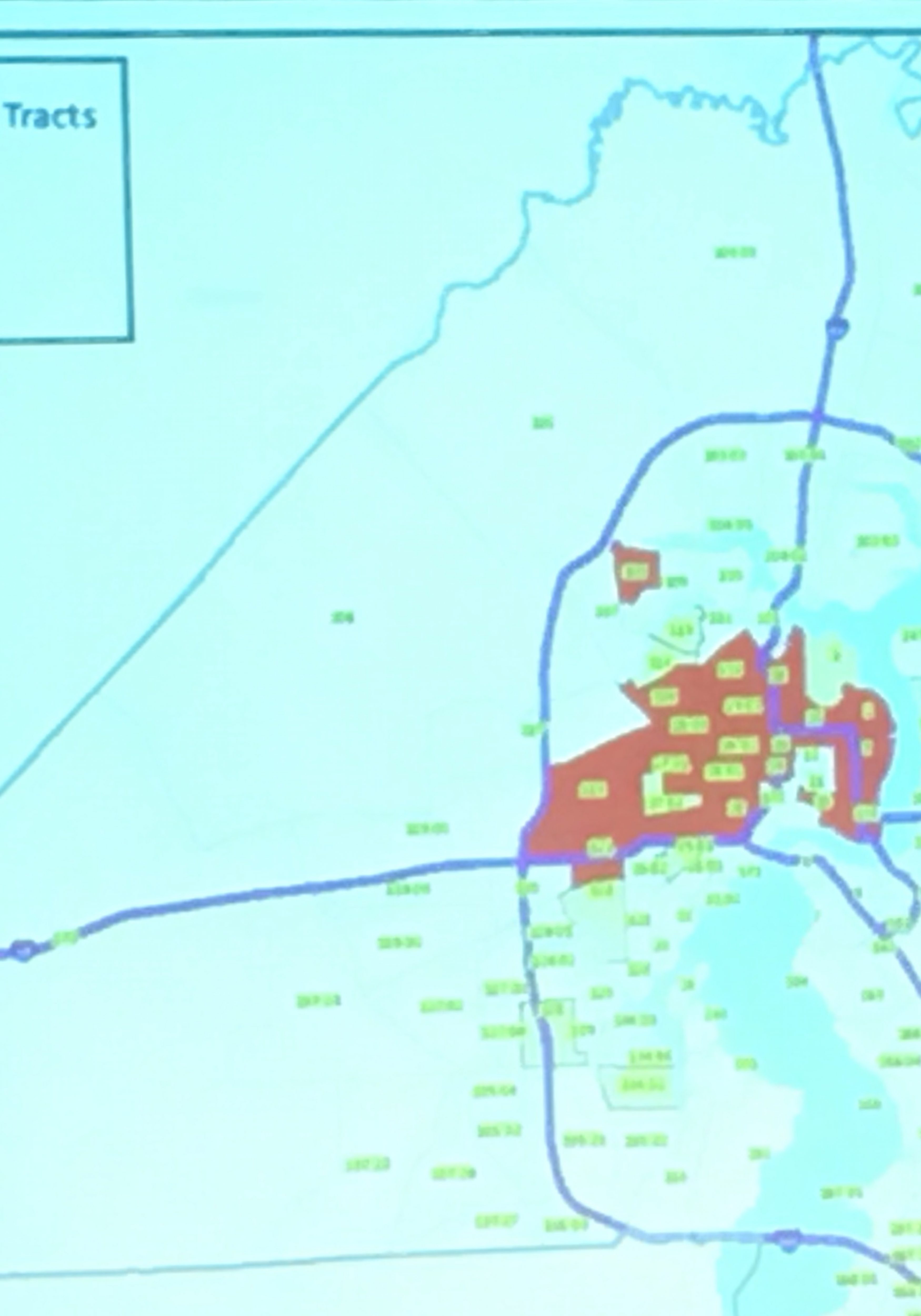 On Friday morning, Jacksonville City Council members and Kirk Wendland of the Office of Economic Development again turned their attention to driving economic development incentives to distressed areas of the city.
This discussion, which started two weeks ago in the previous meeting of the Economic Development Incentives Committee, was intended to address the "real challenge" of bringing business to Jacksonville's most blighted areas.
Discussion of metrics took up the first part of the meeting. When substandard high school graduation rates were included, neighborhoods like St. Nicholas and Spring Park on Jacksonville's Southside qualified as potentially distressed.
The committee did not discuss the possibility that inadequate education was a leading indicator of future distress. Rather, they narrowed the discussion criteria to high unemployment and low income, which struck Wendland as the most actionable conditions.
"There are hundreds of different ways to go about" measuring economic stress, said Wendland, but all indicators "affect income and employment."
Council members agreed the goal is to provide tangible incentives to distressed areas, implementing safeguards to make sure the programs do not "circumvent the policy or the goal," as Councilman John Crescimbeni put it.
Development in distressed areas is notable, said Councilman Matt Schellenberg, since people have to change buses multiple times to get from Northwest Jacksonville to jobs centers in places like Baymeadows.
****
Discussion eventually turned to state incentives.
OED head Wendland noted that while the closing fund has essentially been lost by the state, there is still room to move on metrics like Qualified Targeted Industries.
The state monitors compliance on those, relative to the aim of job creation. Meanwhile, his department will perform more site visits to ensure compliance with the city's goals, as well as pushing for clawback stipulations if infrastructure investments are made to meet a job threshold that isn't satisfied.
****
Council members recognize that economic incentives to businesses is a challenging sell to constituents.
"Citizens have a hard time," grasping the concept, Crescimbeni said. "They see it as a giveaway."
The city needs to do a better job of telling the story, he added.
The committee meets in two weeks, and members will move to craft legislation that refines the economic incentive policy, hoping to bring economic vitality to neighborhoods where it is lacking.