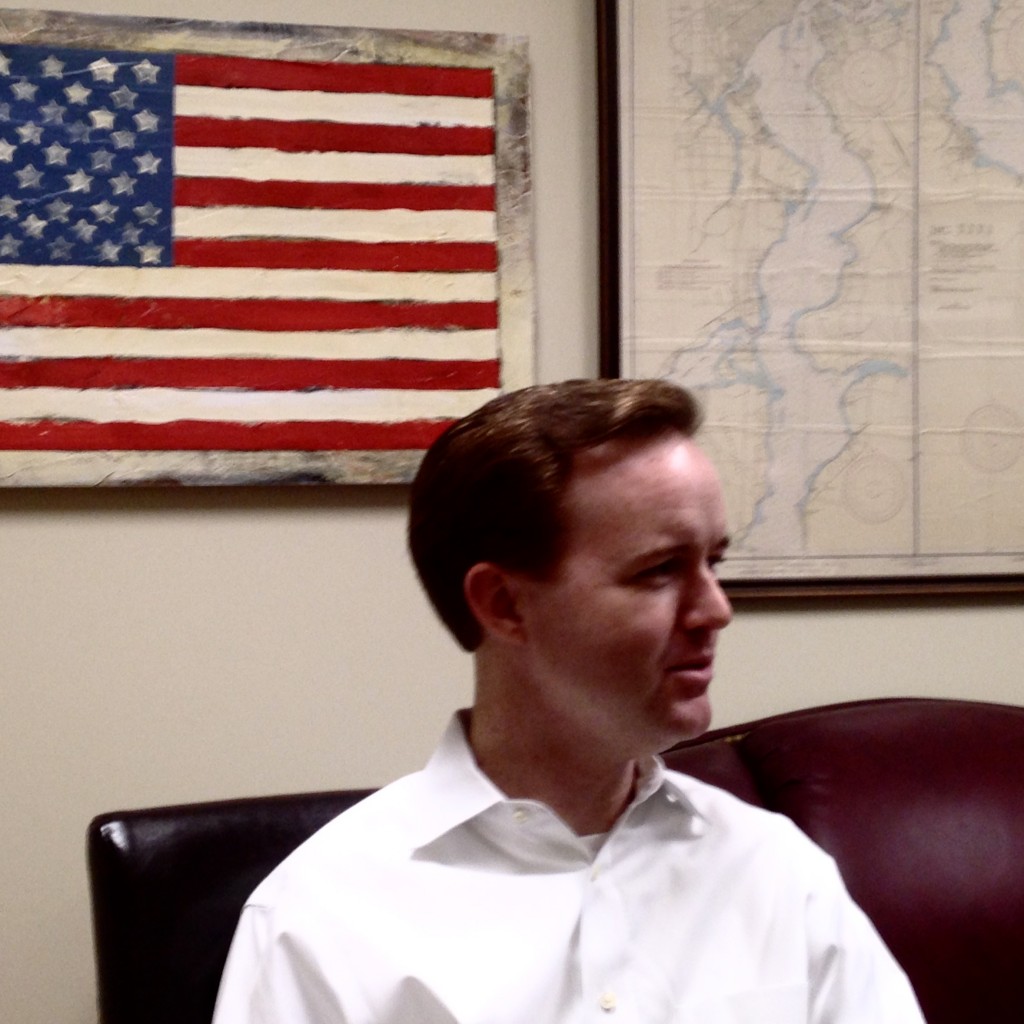 He might not have gotten the co-endorsement of JAXBIZ, the Chamber's non-partisan political arm. But Clay Yarborough is building momentum in HD 12's crowded GOP primary.
The former president of the Jacksonville City Council raised $14,483.49 in April, bringing his total raised to $63,546.93 with $61,962.35 cash on hand.
In terms of cash on hand and total money raised, Yarborough is the leader.
"My message of lower taxes, smaller government and more jobs is being well received by the community and people are responding by helping me in many ways.  Some have helped on the ground by knocking on doors and getting petitions signed, while others are opening their check books to help me get my conservative message to the voters," Yarborough said in a press release.
That same press release notes that Yarborough thus far is the only candidate in the HD 12 race to qualify for the ballot by petition.
****
Close behind in the money race is one of those two JAXBIZ endorsements, Richard Clark, who somehow lost ground in April's numbers.
The return of a $1,000 contribution from Tire Outlet Direct was the sole movement on the former Jacksonville councilman's contribution list, pushing Clark down to $59,000 raised with $48,549.29 cash on hand.
****
The other JAXBIZ endorsee, Terrance Freeman, brought in $6,816.11 in April, bringing his total raised up to $34,551,17.
Freeman has $25,820.57 on hand, as he loaned his campaign $5,000 in April.
Freeman spent $7,600 with the Nolan Group in April, including $1,600 for "logo design."
****
The fundraising of elder care lawyer Mark MacLean slowed down in April.
$4,515 of new money brought MacLean's total raised up to $32,427. Combined with $16,500 in personal loans, MacLean has $29.539.78 on hand.
Throughout the few months of his campaign, MacLean has spent $16,000 with Reliant Florida.
This money has not helped him with petitions, however; he has just 87 of the 986 petitions required for verification.
****
Lagging behind the aforementioned four: former Jacksonville City Councilman Don Redman.
Redman raised just $1,145 in April, bringing his total raised to $24,110, leaving him just $14,661 on hand.
Mark D. Black, meanwhile, has yet to raise or spend any money… which at least simplifies accounting.