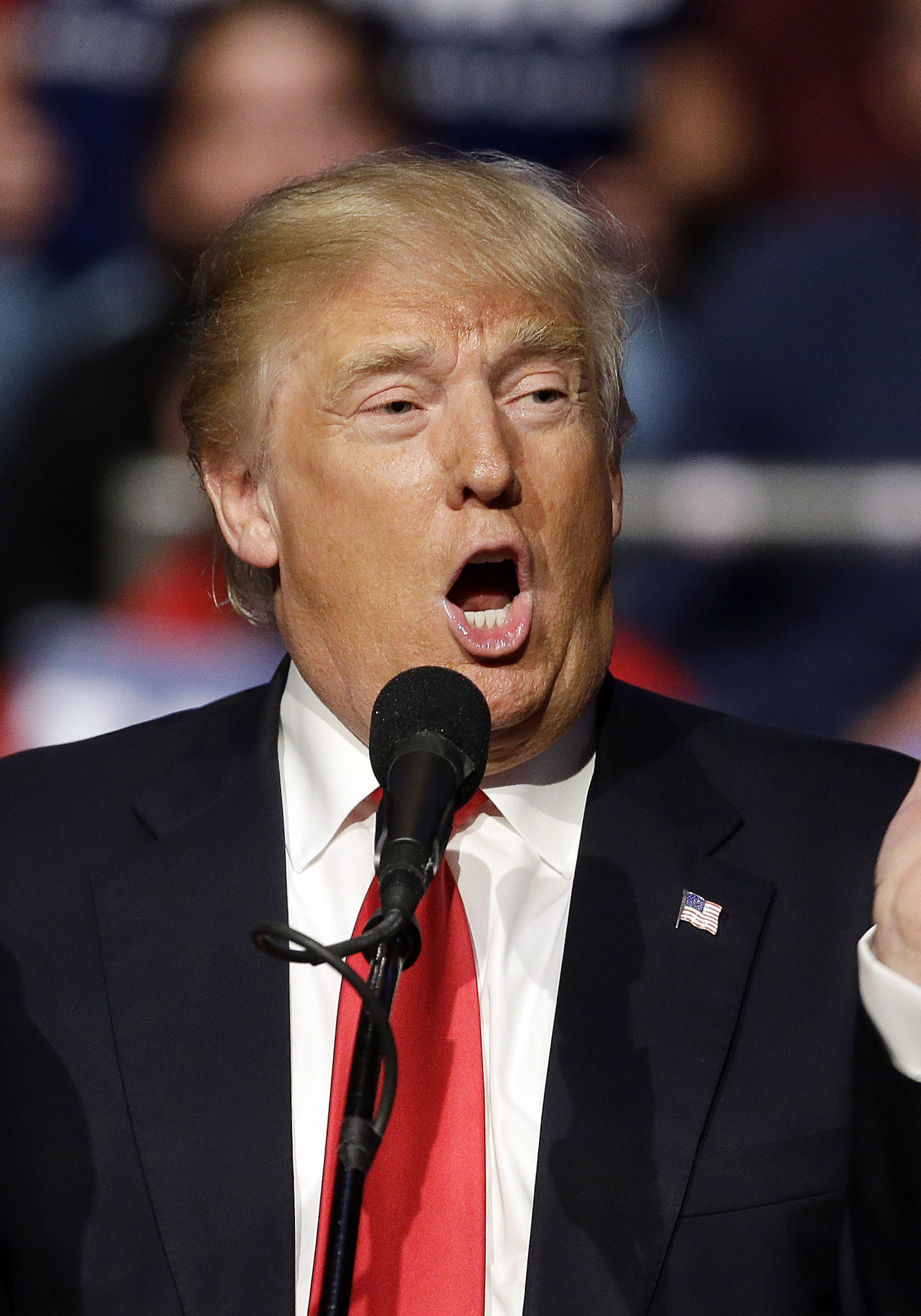 I am, have been and remain intensely sympathetic to the #NeverTrump movement. But I also am a fan of the St. Louis Cardinals baseball team. Have been since 1962.
What does one have to do with the other? Just this: The 2011 Cardinals taught me you never say "never."
That team, which shouldn't have made the World Series in the first place, was, in consecutive innings of Game 6, down to its final strike.
Long story short — there's a book, "One Last Strike," if you hunger for the details — the Redbirds conjured up a couple of miracles, staved off elimination and wound up beating the Texas Rangers in seven games.
And so, because I am a sucker for sports-related metaphors, I reiterate: Never say "never." This terrible, horrible, awful Trump thing, under precisely the right circumstances, could work out.
Granted. Such a phenomenon is less likely than the alignment of celestial bodies just before Dave Bowman plunged inside the monolith in "2001: A Space Odyssey," and that required Hollywood manipulation. Still, the Cardinals were down to their last strike. Twice. And, in the real world, prevailed.
So I keep thinking: Suppose Trump, who is many detestable things, but stupid is not among them, gets himself coached up? Publicly, at least, House Speaker Paul Ryan suggests such a thing is not just possible, but probable.
What was important about their May 12 meeting in Washington, Ryan said, was identifying "the core principles that tie us together." Next would come "planting the seeds to get ourselves unified." Yes, stipulated: You can believe that if you want to.
Ryan, the wonk's wonk, promised "going … a little deeper in the policy weeds" in time, breathing faint hope into the microscopic coach-him-up cohort. Not that Trump has provided much evidence about his willingness to plunge into public policy details. Still, a guy famous for erecting exquisitely appointed high-rises surely understands the importance of blueprints, right?
Of course he does.
So far, however, he has sailed ahead on a foam of blather, drowning all those opponents with their 20-point cures for every civic malady. Trump fans like Trump not for the layers of his action plan, but because he shares their goals.
How he would get from here to there is no more important to them than when the water heater conks out, or our car runs rough, or the wireless network breaks down. The experts want to tell us how they're going to fix it, but we don't care and probably wouldn't understand anyway.
What we want to know is how fast can they get it done, what it's going to cost and whether they guarantee their work. Save the explanations for the break room, OK?
That's Donald Trump's campaign in a nutshell. He doesn't waste our time with rivet placements, concrete curing schedules and electrical schemes. Trump is all broad, bold strokes — the wall, the winning, the greatness, the sticking it to China — and it's working for him.
It's not like he's the first guy to succeed by reducing what's obviously complicated into simple terms. Earl Weaver, the legendary Baltimore Orioles manager, said winning boiled down to starting pitching and three-run homers. Ronald Reagan said he would cut taxes, expand the military and defeat communism.
Then again, baseball fans knew Weaver appreciated hitting behind the runner, throwing to the right base and having the pitcher cover first. And voters knew, from 20 years of speeches and eight years as governor of California, Reagan understood how to grind political sausage.
By contrast, Trump supporters are behind their guy — whom The Wall Street Journal's James Taranto calls "an ideologically heterodox vulgarian with no experience in government or politics" — mostly on faith. Why? Because they regard him the way Abraham Lincoln did the indispensable Ulysses S. Grant: "He fights."
Well, fine.
There is something to be said for brawlers, and, if recent polls are credible, this one is showing remarkable punch.
Besides principle — an admirable quality, not to be discounted — a central claim of the #NeverTrump movement has been that a GOP ticket crowned and be-clowned by the Donald would lose spectacularly, reversing conservative Republican gains of the last six years. If such a projection begins to fizzle, #NeverTrumpkins might have to reconsider choking down that excrement sandwich.
For them — for us, for me — Trump's willingness to take counsel from those astride the same broad plain — securing the border; projecting strength abroad; getting the nation's fiscal house in order; tax reform — but, like expert subcontractors, deeply schooled in the details, would at least provide a palate-soothing condiment.