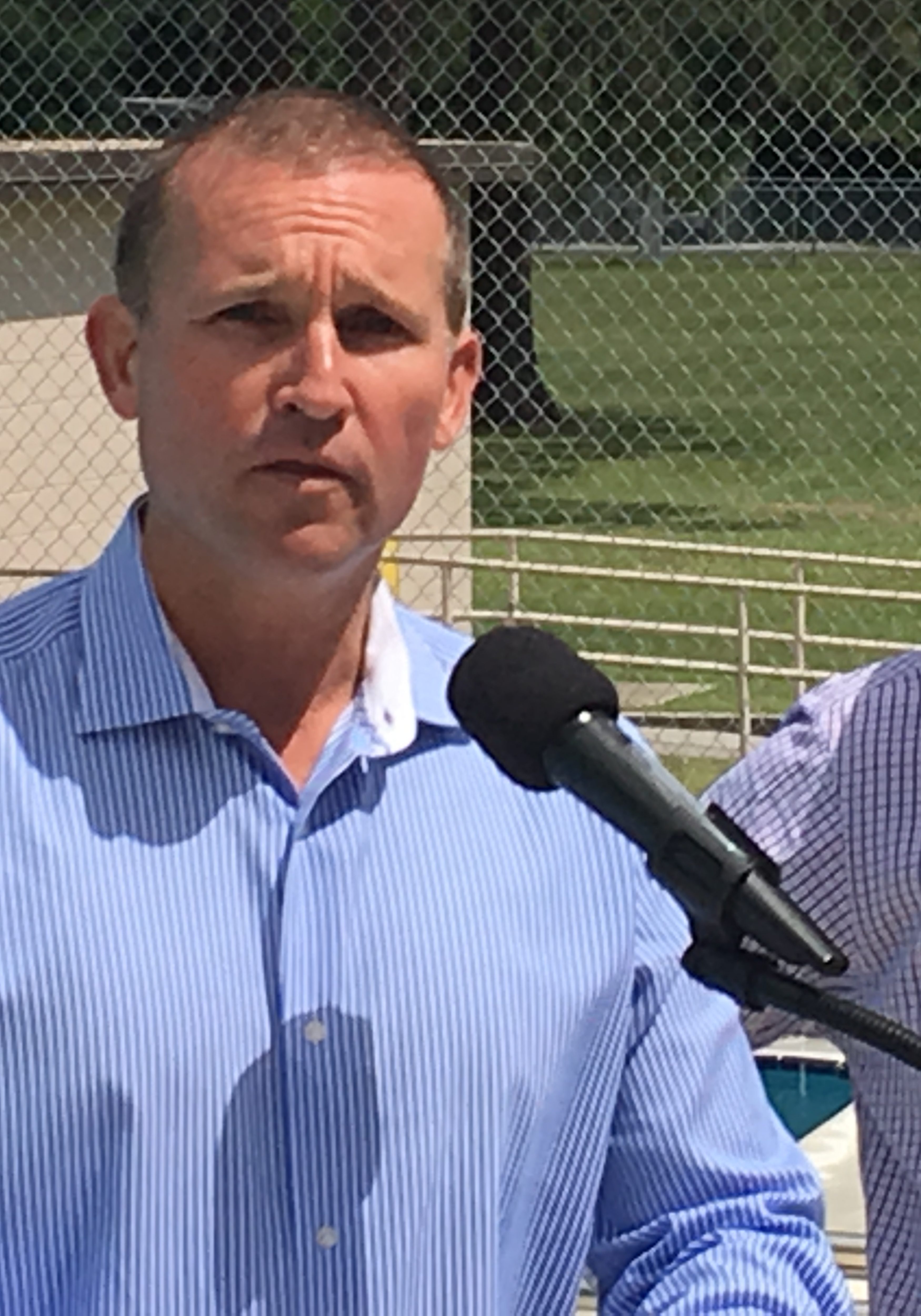 Jacksonville Mayor Lenny Curry and Councilman Garrett Dennis have a lot in common.
Party labels notwithstanding, the Democratic councilman has been a reliable ally of the Republican mayor on issues in their first year in office.
Both men have gotten more done for the beleaguered residents of Eureka Garden in the last several months than any Jacksonville politicians had before.
Both men have young children.
And as a result, both men have a commitment to water safety, which they shared with Jacksonville media at one of Jacksonville's 32 public swimming pools, this one on Lenox Avenue in the Lackawanna neighborhood of the Westside.
Curry pointed out that in his own family, his kids "started young" with swimming lessons. However, he said, "not everyone has the opportunity" or the "wherewithal" to spend discretionary money on them.
And that's where the SPLASH Squad comes in. The city's drowning prevention initiative offers free swim lessons to 350 low-income and military dependent children from ages 3 to 17.
SPLASH Squad, an acronym for "Swim, Play and Live — Active, Safe, Healthy lifestyles," offers swim lessons at 30 JAXParks pools throughout the city. Grants from THE PLAYERS Center for Child Health at Wolfson Children's Hospital, Safe Kids Northeast Florida, and Florida Swimming Pool Association Northeast Florida are helping to make a difference.
Curry says the initiative plays into another campaign close to his heart: the Journey To One, designed to lift Jacksonville's health outcomes by embracing fitness and a culture of prevention.
Curry credits Dennis with reaching out to get this idea started. Dennis, for his part, notes that the root of drowning cases involve someone not knowing how to swim.
This problem, Dennis noted, is "disproportionately in the African-American community."
"The mayor said 'let's get in front of it. Let's educate the community'," Dennis said.
And on Friday, that's what happened.