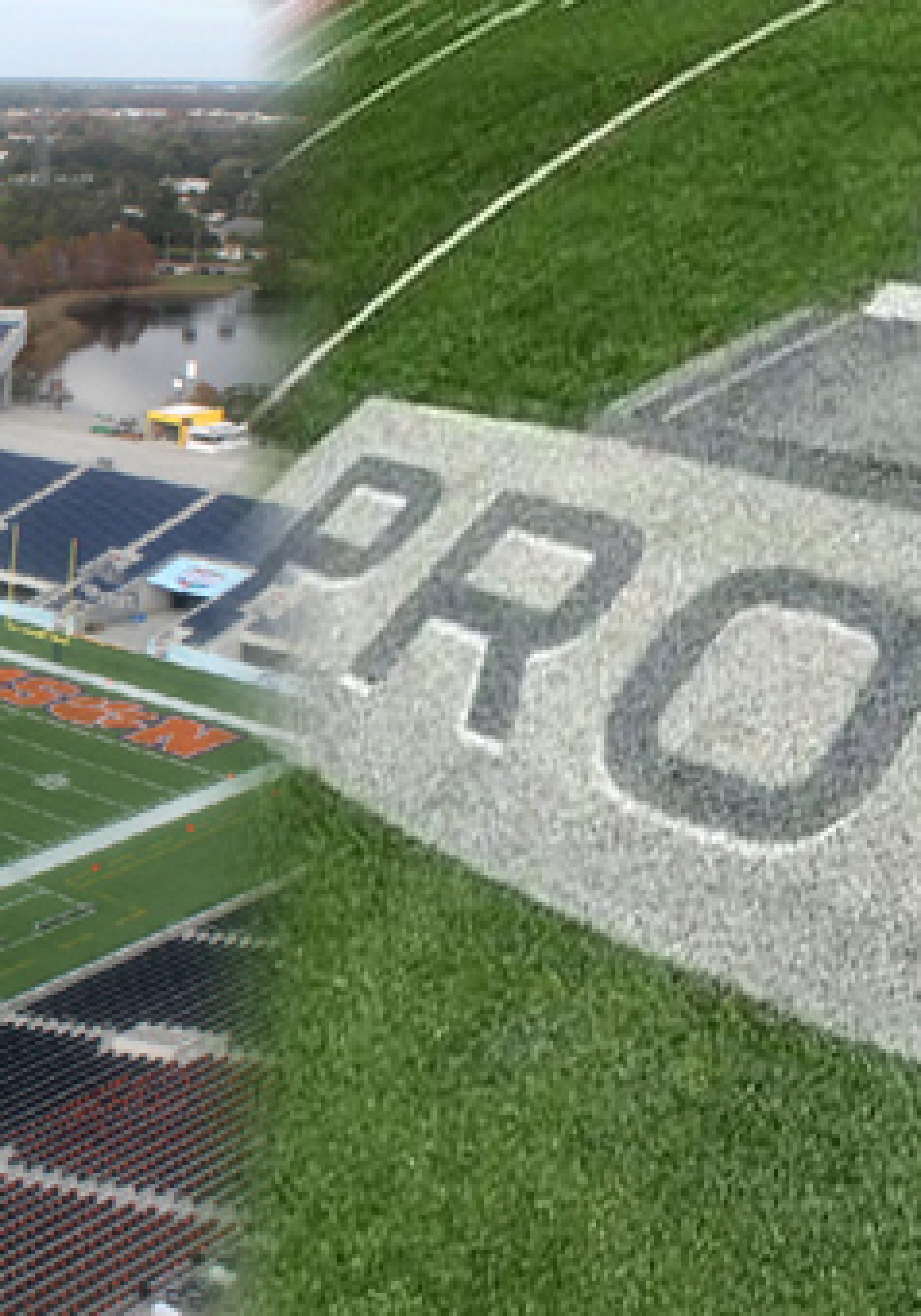 All the bickering this spring about whether Orange County could cough up $1 million a year to get the NFL Pro Bowl may be long forgotten next winter if the game week goes as announced.
The NFL made the official announcement Wednesday afternoon that Orlando will host the next three football All-Star Games at Camping World Stadium, with the first on Jan. 29, 2017.
The football league's plan is for a week of activities that include team practices intermixed with youth football competitions and fan events at Walt Disney World's ESPN Wide World of Sports Complex.
"We are excited to re-imagine the Pro Bowl experience for both fans and players and to celebrate the game of football at all levels," NFL Commissioner Roger Goodell stated in a news release. "Collaborating with Disney and ESPN brings us closer to the best in youth and family-focused entertainment. We look forward to working with the city of Orlando and Florida Citrus Sports to create a weeklong celebration for football and our fans."
The NFL also announced that Camping World Stadium, formerly known as the Florida Citrus Bowl, will host a preseason game Aug. 25 between the Miami Dolphins and the Atlanta Falcons.
While there was never any issue with Orange County's willingness to offer $1 million a year in tourist tax money to support the Pro Bowl coming to Orlando, the prospect emerged at the most inopportune of times, in April, when county officials were at odds with tourism leaders over how to spend the tourist dollars. Mayor Teresa Jacobs made it clear the county could provide the $1 million the Florida Citrus Sports organization needed to make a firm offer to the NFL, and the deal went through.
On Wednesday, Jacobs called Orlando a natural pick and a natural partner for the NFL game.
"I'm incredibly excited to celebrate this announcement, and to welcome the NFL to the 'East Coast Orange County'," she said. "There's simply no place like Central Florida when it comes to family-friendly destinations, as well as world-class dining, shopping, entertainment and so much more."
News that the NFL had picked Orlando leaked, through Bloomberg, on May 19. Orlando was selected over Melbourne, Australia, Houston and the Pro Bowl's longtime home, Honolulu.