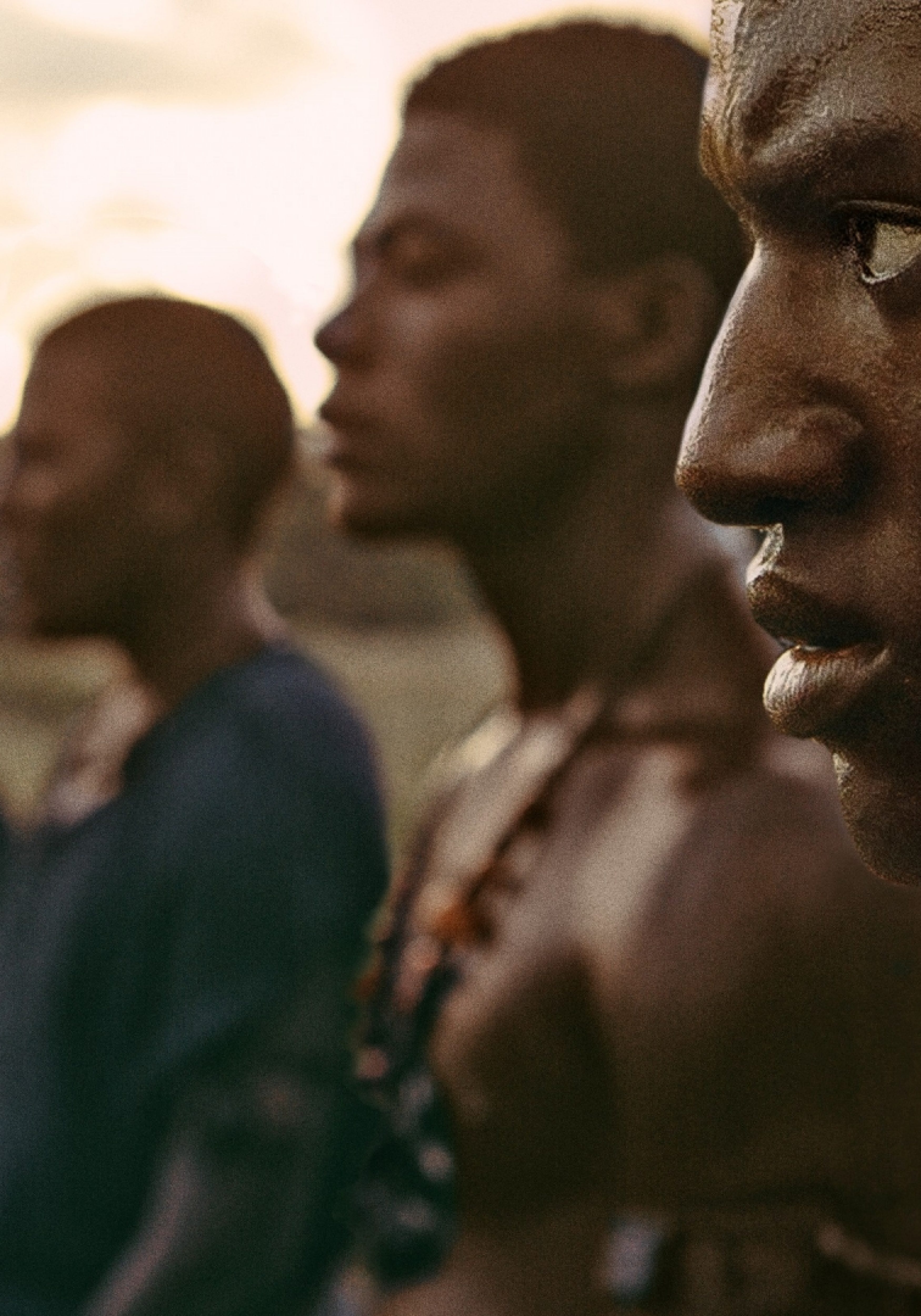 "History, despite its wrenching pain, cannot be unlived, but if faced with courage, need not be lived again." — Maya Angelou.
In 1977, before VCRs became ubiquitous, "Roots" seized America by the throat — and never let go.
Over eight nights, the trailblazing TV miniseries chronicled the struggle of kidnapped African Kunta Kinte and his descendants with a harrowing realism that rattled like leg irons in your skull.
In the 1970s, "black" often prefixed insults young black kids like me hurled to rock a playground rival's soul. "Roots" stirred in us a jarring gumbo of anger, pride, shame, dignity, sadness — and affirming cultural cognizance.
Drawn from Alex Haley's 1976 Pulitzer Prize-winning book, "Roots" was appointment TV that crossed the racial aisle.
That's why I nearly scratched my head bald over a "Roots" reboot.
Why repaint the Mona Lisa?
However, after reading about it — with its mission to right, with new scholarship, the original's historical wrongs and re-imagined heroic characterizations to resonant with the "I can't breathe" generation — I was willing to give Roots 2.0 a fair shake.
NPR called it "powerful, must-see television."
Not so much for rapper Snoop Dogg. In a profanity-laced Instagram post, he advised fans, as his hit song cajoles, "drop it like it's hot."

"I don't understand America. They just want to keep showing the abuse that we took hundreds and hundreds of years ago. But guess what? We're taking the same abuse," Snoop snorted. "Think about that part. When you all going to make a (expletive) series about the success that black folks is having? The only success we have is 'Roots' and '12 Years a Slave?'"
Snoop wasn't the lone black dissenter to dog "Roots" and bury America's painful past.
He and others challenging Hollywood to mine new melanin-infused material (exploits of African kings, biopics of Charles Drew, Ralph Bunche or W. E. B DuBois, for starters) aren't wrong. These at once triumphant and tragic historical strokes paint a holistic portrait of American heritage.
So, to paraphrase Chris Rock, I'm not saying I agree with the blacklash over the "Roots" reboot … but I understand.
Still, Snoop, ironically, sniffed out exactly why the new "Roots" matters — slavery's vestiges — and how ignoring the past colors the present and stalls racial progress.
Part of the pushback against "Roots" is that confronting shackled Africans for many blacks dredges a weary, wrongheaded shame.
"I think they are tired of seeing themselves enchained and downtrodden," Anika Noni Rose, who plays Kunta's daughter Kizzy in the remake, told The New York Times. "I think what it is time to move past is shame, embarrassment, guilt." Slavery's survivors demonstrated "a fortitude of superhero proportions."
Preach sista.
Beyond slave account burnout, Snoop channels a visceral, valid "working-class anger" that "points to a gap in the public narrative about slavery and its effects," says Julian Chambliss, professor of history and coordinator of the Africa and African-American Studies program at Rollins College in Winter Park.
"For decades, whites have alluded to failure in the black community," Chambliss notes. "In many ways, these critiques ignore the damage done to blacks and the advantage given to whites. The privilege linked to whiteness is ever-present and the deficits linked to blackness unquestioned. … In the aftermath of the Obama presidency, a 'frank discussion' cannot ignore the horrors of the past."
Here, "Roots" can play a central part. With perfect timing.
Around the country, in churches and other spaces, unflinching conversations about racial reconciliation confronting white privilege, rigged economics, non-colorblind criminal justice, implicit bias and black accountability have or are taking place. I moderated such a community conversation in April at Northland, A Church Distributed, in Longwood.
These are necessary first steps; turning a blind eye — because of fatigue or disinterest — to the roots of America's racial briar patch impedes real progress.
Those who blanch at sincere portrayals of antebellum blackness channel Thomas Jefferson: "I like the dreams of the future better than the history of the past."
Somewhere, Sally Hemings' progeny titters at the delicious irony.
Roots, again, viscerally brings us face-to-face with what social activist Jim Wallis calls "America's original sin" that must be dealt with on our joint journey toward Jefferson's self-evident truths of equality.
It's not time to tune out, but to tune into our shared American heritage as we continue to strive for that more perfect union.
___
Former award-winning Orlando Sentinel columnist Darryl E. Owens now serves as director of communication at Beacon College in Leesburg, the first higher education institution accredited to award bachelor's degrees exclusively to students with learning disabilities, ADHD and other learning differences. Views expressed are his own.