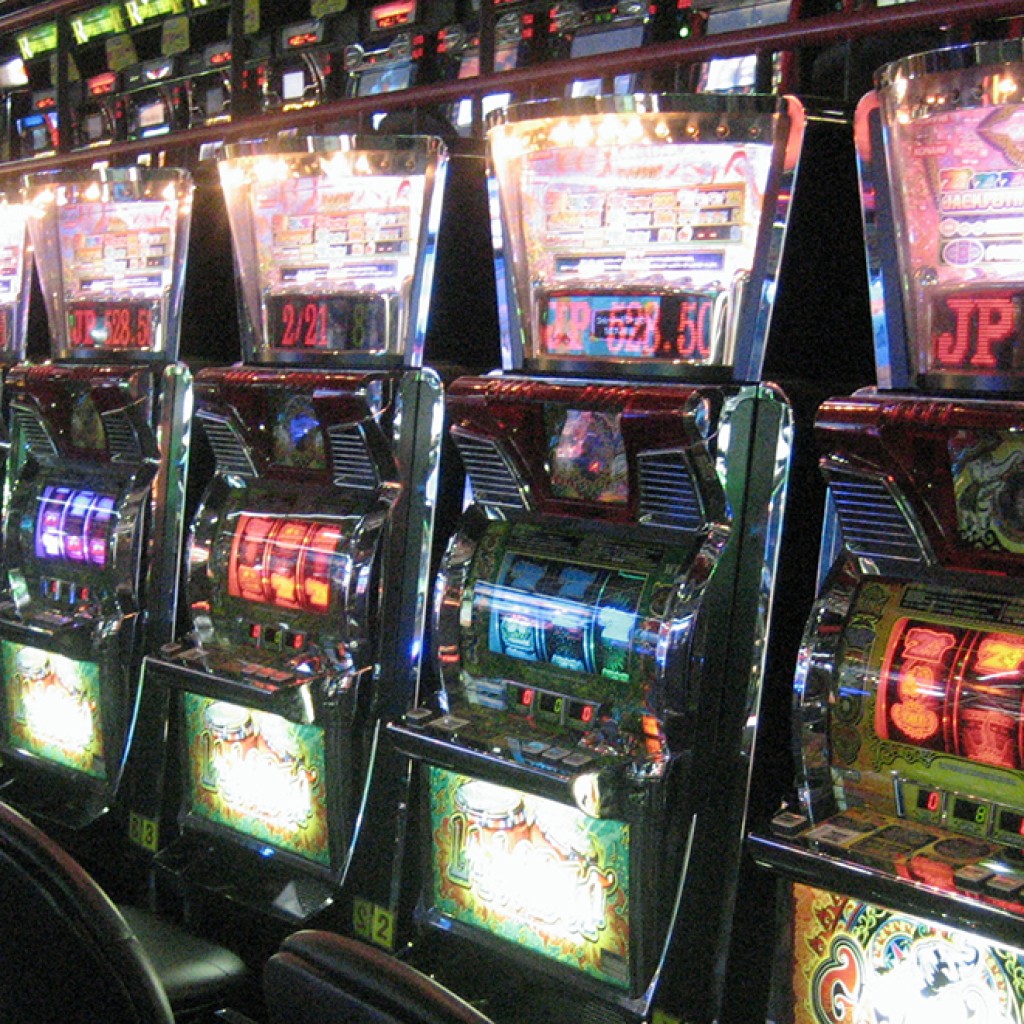 A lawyer for a small North Florida racetrack told the Florida Supreme Court Tuesday the Legislature intended to allow for an expansion of slot machines in the state.
Marc Dunbar, attorney for Gretna Racing, told the justices it was "the easiest case you're going to hear today." He said counties were empowered under the constitution and state law to decide for themselves whether to allow slots. 
To rule otherwise, "you would have to break an incredibly long line of cases," he told the court. 
That had one opponent shaking his head, referring to a constitutional amendment passed in 2004.
Voters statewide approved a change to the constitution legalizing slots at existing jai-alai frontons and horse and dog racetracks only in Broward and Miami-Dade counties and only if voters OK'd it in referendums there.
Lawmakers "would not have allowed slots but for that constitutional amendment," said Dan Gelber, an attorney and former House Democratic leader who now represents the No Casinos gambling-expansion opposition group.
"The idea that in implementing that amendment that they would, under the table, give 65 other counties that same right is sort of absurd," he added. "If that had happened, I know a couple of my colleagues' heads would have exploded."
A ruling in the track's favor could result in the single biggest gambling expansion in the state.
The track is run by the Poarch Band of Creek Indians, who argue they should be allowed to offer slot machines because voters approved them in a local referendum in 2012. They're supported by the county and the city of Gretna.
A favorable ruling by the court could expand slot machines to all six counties where voters passed slots referendums: Brevard, Gadsden, Hamilton, Lee, Palm Beach, and Washington.
At least two other counties, Duval and St. Lucie, are moving on their own referendums, with local gambling interests hoping to get ahead if the court rules for local control of slots.
A separate constitutional amendment is on the schedule for 2018, clarifying that only statewide voters can approve expansions of gambling.
Dunbar earlier had filed budget negotiation paperwork from the 2009 Legislative Session with the court. He argued lawmakers were trying to compromise over expanded gambling.
The next year, lawmakers approved the Seminole Compact. It limited the tribe, which has casinos throughout Florida, from facing competing slots elsewhere in the state. A separate provision guaranteeing exclusive rights to blackjack in return for millions in revenue share expired last year and wasn't renewed this last session.
Between pro- and anti-gambling factions in the Legislature, Dunbar said the compromise struck that year was that counties could OK slots by passing a local referendum.
Jonathan L. Williams, the deputy solicitor general representing state gambling regulators, told the court "the Legislature did not intend to legalize slot machines statewide" and the 2004 amendment only applies to the two South Florida counties. 
"The only way that Gretna can win is if Gretna can convince you there was an implied repeal," he said, meaning lawmakers meant something they did not necessarily say.
Justice R. Fred Lewis called into question the seeming conflict between parts of law on facilities eligible for a slots license and the state's authority to grant one.
"If one says, 'this is an eligible facility … but you can't get a license,' then the whole thing makes no sense," he said. "Don't we have to make some common sense out of this?"
The court sets no timeline on when it will issue an opinion.
---
Jim Rosica ([email protected]) covers the Florida Legislature, state agencies and courts from Tallahassee.