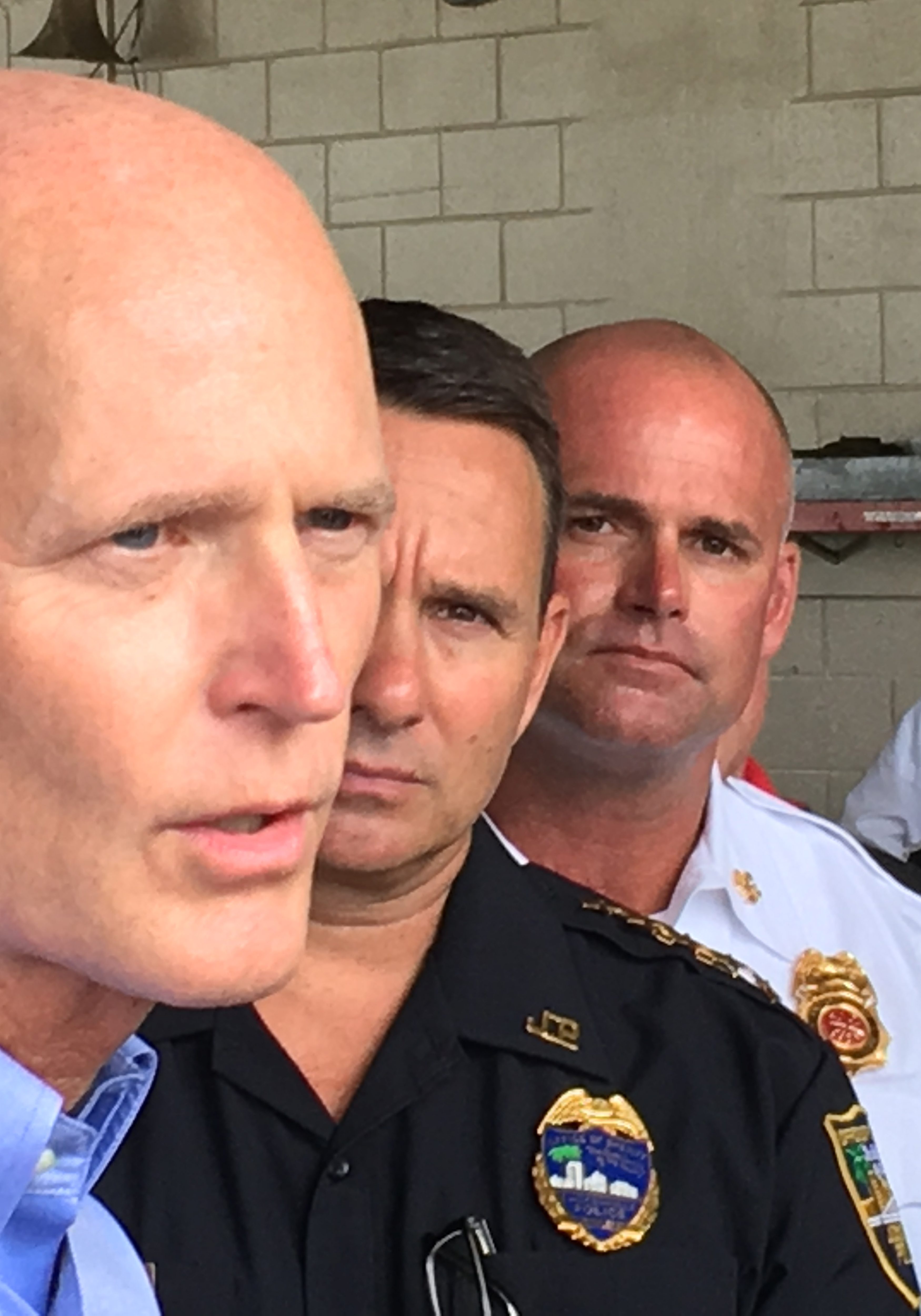 With Tropical Storm Colin now a memory for the Sunshine State, Gov. Rick Scott stopped in Jacksonville Tuesday to thank first responders at Fire Station #1 on Jacksonville's Eastside.
While he was here Tuesday morning, he sounded the alarm — yet again — on the matter of federal funding for Zika prevention.
When discussing the storm, Scott noted that standing water is a recurrent problem still, which is obviously an issue given that water is a breeding ground for the mosquitoes that carry Zika.
Scott, discussing Zika, said he was "really disappointed" Congress went on recess instead of passing the Zika funding necessary to handle the state's needs.
"We're doing our part," Scott said, but "this is a national issue" and "the federal government needs to show up."
"There's money in the federal budget right now," Scott continued, to fight Zika.
When asked if the state budget had money in reserve to handle the shortfall from the federal side, Scott said "the state's going to do the right thing" but "the federal government needs to do its part."
****
Addressing media along with Gov. Scott were Jacksonville Mayor Lenny Curry and Sheriff Mike Williams, who both spoke about the local experience with Colin on Monday.
Curry noted that Scott called on Monday, to see if the city needed any help, and to ensure Curry knew to call if any help was needed.
Sheriff Williams, meanwhile, noted that Jacksonville "came together as a city" in response to Tropical Storm Colin.