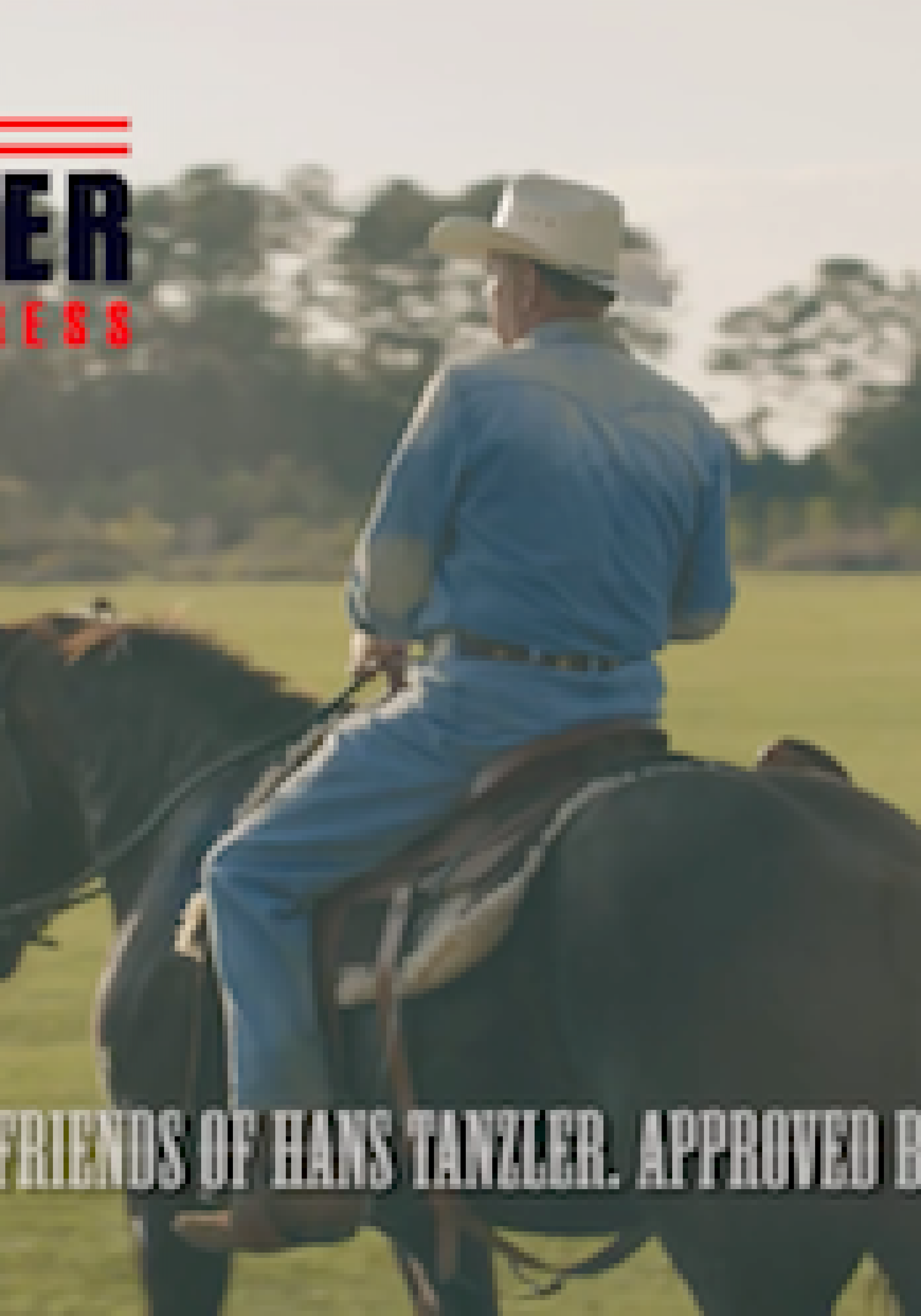 The first TV ad in the race for Florida's 4th Congressional District is taking a hit for being inauthentic.
The ad in question is "Rawhide" by Republican Hans Tanzler.
Operatives from opposing campaigns have suggested "Rawhide" was filmed at Tanzler's Gainesville-area ranch rather than in CD 4.
On Tuesday, Tanzler's campaign fessed up.
"You need a lot of space to film something like that … (It) did not seem to quite fit the script to be running a horse through downtown Jacksonville or Riverside," wrote consultant Brett Doster in response to an inquiry from FloridaPolitics.com.
When asked if filming outside the district raised any issues or if it was just a matter of a logical use of available resources, Doster indicated it was the latter.
"Generally speaking, ads are filmed outside of districts all the time. Specifically in this case, Tanzler has a farm an hour away in Northeast Florida, and it was fiscally responsible to be where his horse is and also better for the horse. We got footage with Hans all over Northeast Florida, and given his heritage and where his home is, I don't think anyone can question his commitment to District 4," Doster wrote.
Florida Times-Union columnist Ron Littlepage called Tanzler the "Ortega Cowboy," suggesting his 30-second spot will be a contender for the worst ad of the campaign.
The ad, which will be seen in the Jacksonville market throughout June, is part of a sustained ad buy for the duration of the primary campaign.