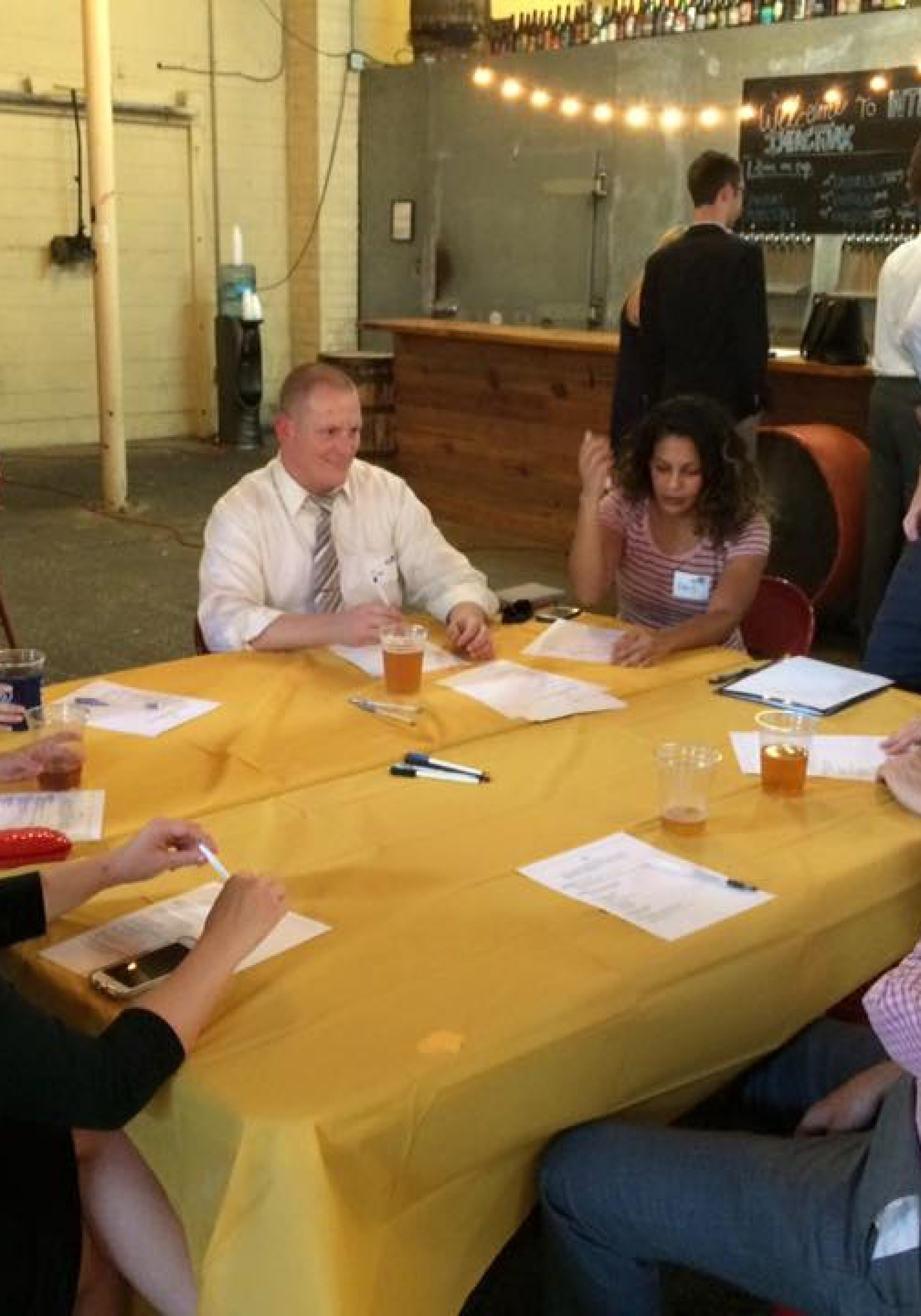 An ImpactJax event Thursday night at Intuition Ale Works ("Session at Intuition") involved a seemingly simple task: get a bill through a mock session of the Florida House and Senate.
Enlisted to play Speaker of the House, I found out very quickly how hard it can be to get a bill through both houses of a legislature.
The bill was innocuous enough: should there be regulation, on a statewide level, of parties?
Among the categories that could be regulated: cutoff time; where parties could be held; who accepts liability if things go wrong; and what kind of liquor could be served.
However, our discussion on the House side revealed some very real pitfalls.
Who would enforce the legislation? Would it be revenue-neutral? And was it even the place of the state government to impose regulations on parties?
It became evident, through votes on components of the proposed legislation, that it was a "bad bill."
And fixing it would be more trouble than it was worth, especially dealing with having to get approval from the Senate.
So, in my capacity as Speaker, I did what had to be done: I demagogued, getting to use all of my favorite phrases from legislators.
Unintended consequences? Yup.
A problem without a solution? Of course.
Talking about Florida families and their need to be protected from an overzealous state government? Definitely.
I realized why people use those phrases.
Because they work.
We managed to kill the bill, creating a united front of intransigence.
While I will probably never be Speaker of the House, I realized during the exercise that power comes with prerogatives.
The power to kill unwieldy legislation is one.
The bully pulpit, of course, is another.
Among those attending were event organizer Chris Warren; Kristellys Estanga and Haleigh Hutchinson from the Jax Young Democrats; Carlo Fassi, Northeast Florida field director from the Todd Wilcox campaign. And others, of course.
A fun exercise, to be sure, and one that illustrated nicely the gap between the conception of a bill and the reality of the legislative process.