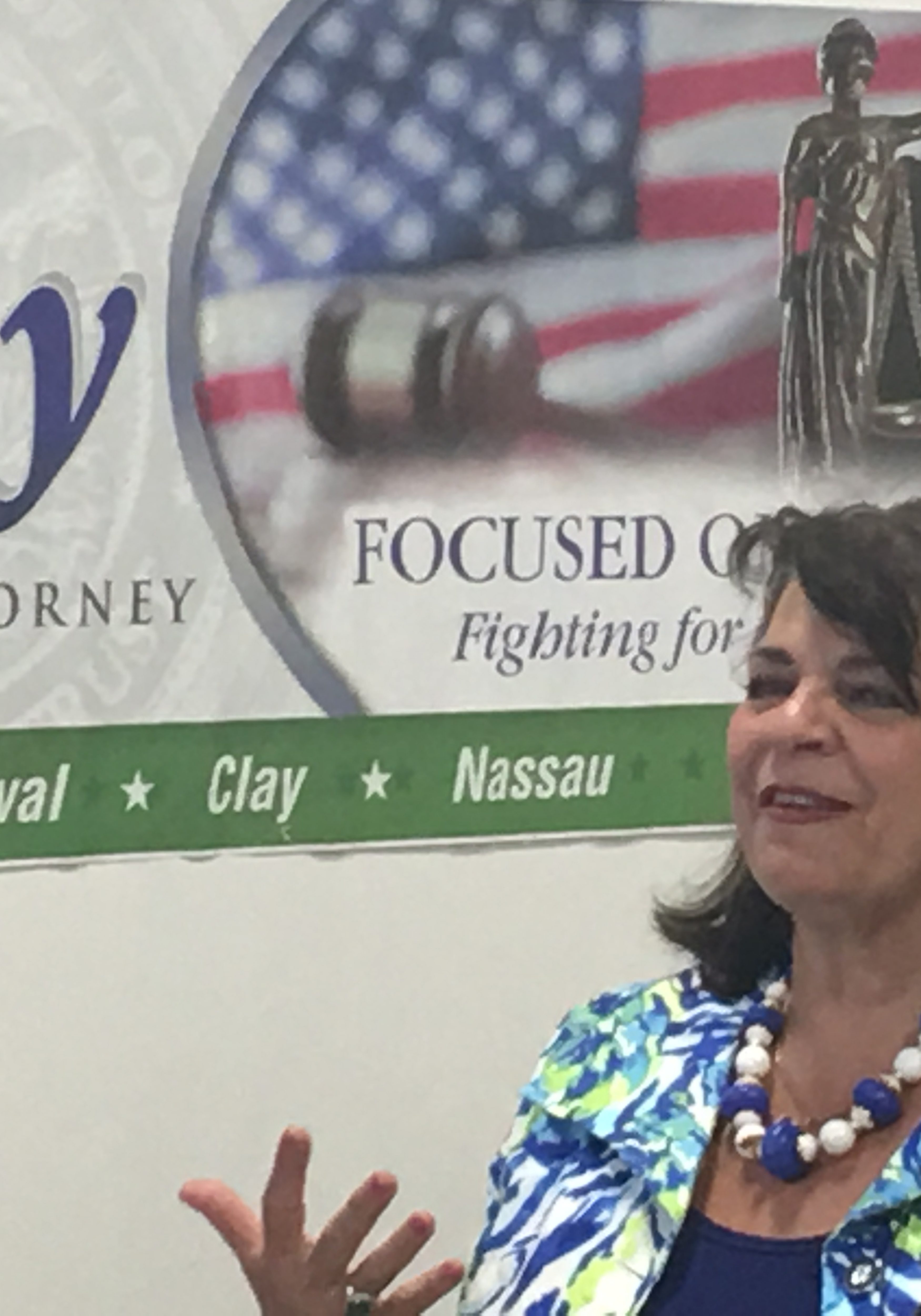 On the heels of a damning new report, 4th Judicial Circuit State Attorney candidate Wes White is calling for a Department of Justice investigation into incumbent State Attorney Angela Corey and her office for what he calls a "systematic and systemic violation of the law."
White's move comes as Folio Weekly reports Corey apparently kept it quiet that former Medical Examiner Dr. Margarita Arruza was suffering from early onset Alzheimer's disease while conducting autopsies that played a role in dozens of criminal convictions under Corey's purview.
Azzura retired in 2010. The Folio piece alleges Corey failed to disclose to opposing counsel knowledge that Arruza was showing signs of dementia, a charge Corey's office denies.
White, who currently trails in the fundraising race for the office of state attorney behind Corey and another former prosecutor-turned-candidate, Melissa Nelson, will hold an afternoon news conference outside the ME's office, his campaign says.
"Over a dozen homicide cases tried by the Office of the State Attorney may be overturned because Angela Corey failed to disclose that the former medical examiner, one of the State's chief witnesses, was mentally incapacitated while she performed autopsies and/or testified regarding the cause and manner of death of homicide victims," says White, who says he'll also seek an investigation of Duval County Circuit Court Judge John Guy, who served as a prosecutor under Corey during the time frame when Azzura's autopsies could theoretically be questioned.
"The repeated failure of Corey and Guy to disclose to defense counsel that former Medical Examiner Margaret Arruza suffered from a debilitating memory loss, is a disgrace and a miscarriage of justice. Ultimately, killers may find their way back onto the streets of Jacksonville; nothing can more accurately reflect the utter lack of judgment of the state attorney and her incompetence to hold the position of chief law enforcement officer. Corey has lost the confidence of the people of Jacksonville and should step down and resign from office," says White.
Whether the feds will decide to look into the practices of the 4th Circuit SAO, (as they are into the Jacksonville Sheriff's Office) is an open question. Certainly Corey isn't the first prosecutor to be accused of discovery violations or withholding exculpatory evidence.
That said, Public Defender Matt Shirk says he'll seek to vacate some of the convictions Corey's prosecutors won during Azzura's last years performing autopsies for the circuit. Litigation will be expensive, and the controversy is likely to generate even more bad publicity for an incumbent facing a challenging re-election bid.