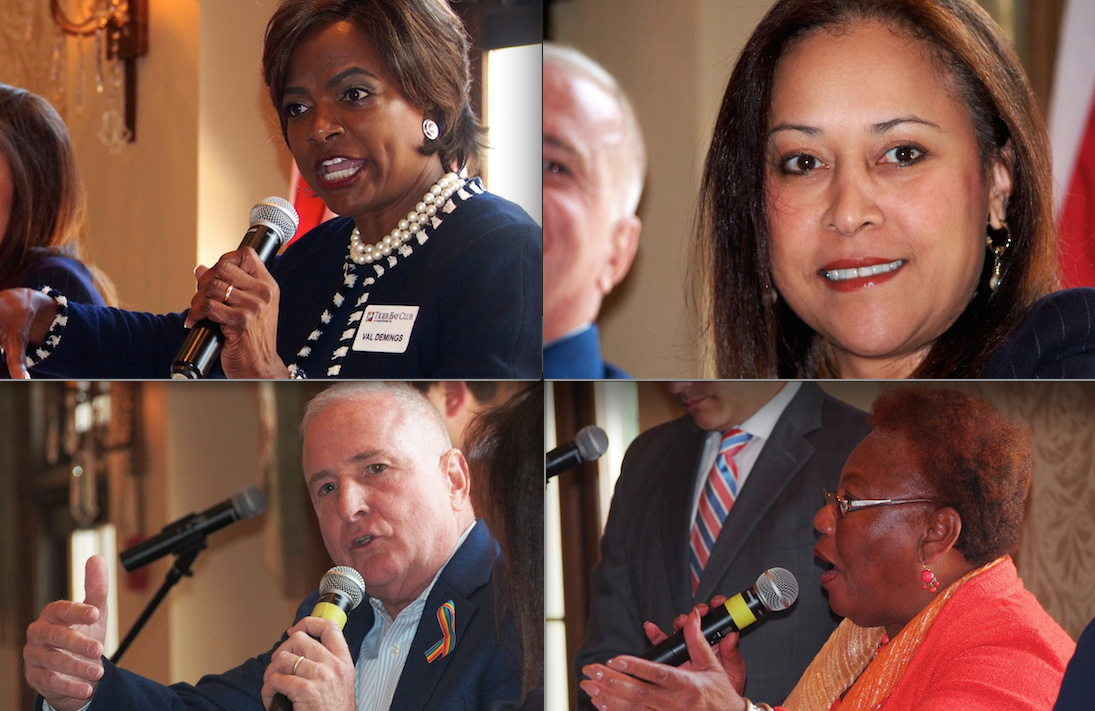 The four Democrats running in Florida's 10th Congressional District will have their second debate in two weeks Thursday night.
The Orange County Democratic Executive Committee announced Wednesday that former police chief Val Demings, businessman Bob Poe, state Sen. Geraldine Thompson and lawyer Fatima Rita Fahmy all have agreed to the three-hour debate, which will take place at 6:30 p.m. at the Dr. James R. Smith Center in Orlando.
Local attorney Derek Bruce and Fox 35 reporter Mike Synan will moderate.
The quartet of candidates, all from Orlando, first went head-to-head last week at the Tiger Bay Club of Central Florida.
They are competing in the Aug. 30 Democratic congressional primary for the nomination to take on Republican nominee Thuy Lowe of Sorrento. The district, which represents Orlando's west side and west Orange County, including several suburbs, was redistricted last December, flipping its voter base from leaning Republican to strongly Democratic, with a majority of minority voters. Consequently, incumbent Republican U.S. Rep. Dan Webster chose to run elsewhere, in Florida's 11th Congressional District.
"The Orange County Democratic Party advocates for values consistent with our party's traditions, among which are inclusion, equal opportunity, social and economic justice, empowerment, patriotism, equality, freedom, fairness, shared prosperity, compassion and hope. We hope this lively debate will help our citizens choose the best candidate to represent them this August 30," Orange County DEC Chair Juan Lopez stated in a news release issued by the party.
"Voting in the primary and local elections on August 30 are an important part of our democracy," he continued. The candidates who win this election will go on to face their opponents in the November 8 general election and represent our citizens in all levels of government from the U.S. president down to the local Orange County commissioner. It is critical citizens are informed and get out to vote and make sure their voices are heard in our government."