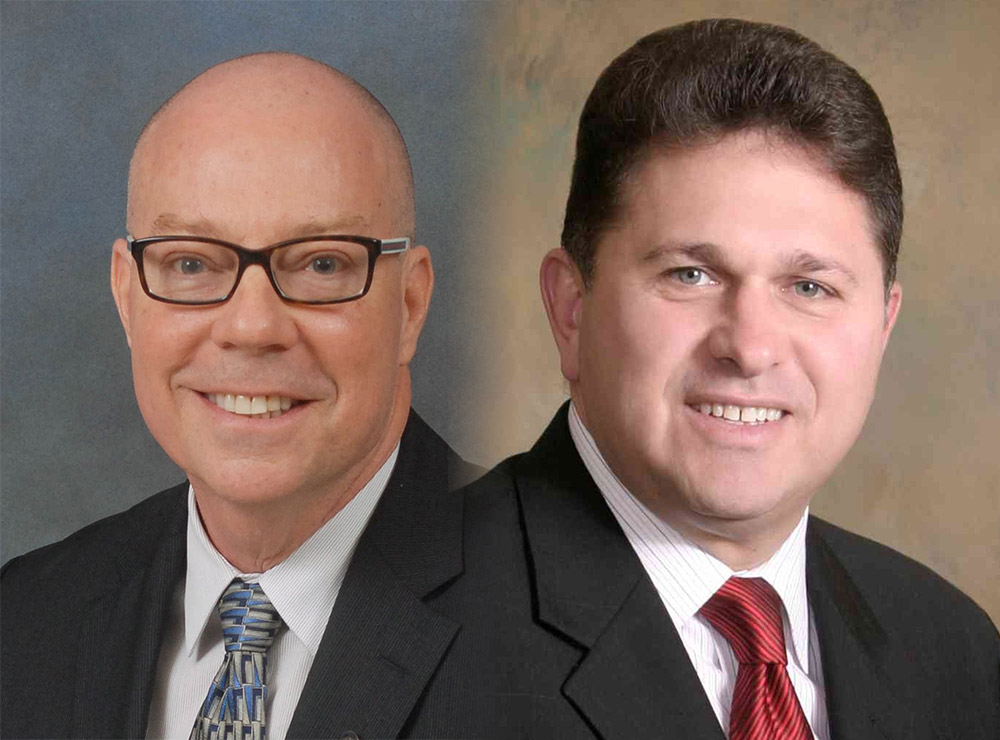 Editor's note: Democratic state Rep. David Richardson offers his reply to an open letter published July 5 on FloridaPolitics.com from Florida Family Action president John Stemberger:
First, I want to thank you for following my work and words as a member of the Florida House of Representatives. While your letter was addressed to me, it was clearly written for your donors and supporters. These are the people who look to you for guidance and to be their leading voice against equal rights for the LGBT community.
Your supporters must be growing increasingly concerned because you and others are losing the public debate on issues of fairness and equality towards the LGBT community.
History repeats itself.
A few days ago we all celebrated the birth of our country. On July 4, 1776, the then-Representatives of the United States of America signed a Declaration of Independence that included these famous words: "all men are created equal." However, at that time not all "men" were treated equally. Women were not allowed to vote, certain people were enslaved, and others were persecuted for their religious beliefs.
Over time, our lawmakers and judiciary recognized the need for our Constitution to be a living document, and for changes to be made in the way it is interpreted and applied. One by one certain disenfranchised groups fought for and earned the opportunity to fully participate in our society. Abraham Lincoln, a Republican president, ended slavery. Women gained the right to vote. Catholic, Jewish and other Americans fought against infringements of their religious beliefs, and protections were enacted. Each of these changes came after much public debate, and sadly in some cases after much "hate" speech and violence.
So, now we find ourselves in a very similar situation in our great country. History repeats itself. Public opinion of the LGBT community is changing rapidly, and millions of Americans have shifted towards full acceptance of the community and the belief LGBT citizens should have their rights and opportunities recognized.
Being Lesbian, Gay, Bisexual, or Transgender is not a "lifestyle" choice, but rather a normal variation of human sexuality and identity. The American Psychological Association declassified "homosexuality" as a mental disorder 43 years ago.
I understand that still today you and others cannot accept that being LGBT is anything other than a perversion. With that as background, let's move on to your letter.
You have misrepresented my position, selectively quoted me, and mischaracterized the world as it exists. It is both clever and sad that you have chosen some of my words to include in quotes, and then encircled those comments with your own rhetoric to confuse your audience as to my statements and intentions. If your supporters look at your letter carefully, they may notice this trick.
Even a high school debate coach would be embarrassed that you left off the last two words of my quote you highlighted: "I absolutely do think that people are emboldened, by the comments of certain lawmakers whether they are reacting in a violent way …" You intentionally dropped the last two words of my quote – "or not." Why would you do that? Perhaps, because it better tells the story you want your supporters to hear?
I stand by my original comment: "I absolutely do think that people are emboldened by the comments of certain lawmakers, whether they react in a violent way or not." And, I was not just referring to Florida lawmakers.
I was speaking of all lawmakers — both federal and state. Remember the actions against the LGBT community in Indiana and North Carolina over the past few years.
I am happy to have a debate on any subject, including LGBT rights, but let's be clear about what is "debate" and what is "hate."
When a person is denied a job, a hotel room reservation, or service in a restaurant, simply based on their sexual orientation or gender identity that is not a debate point; that is hate!
When a parent kicks their LGBT child out of the house because they don't approve of their "lifestyle," that is not a debate point; that is hate!
And, when a parent refuses to identify and claim the dead body of their murdered LGBT child because they are ashamed of whom they are, that is not a debate point; that is hate!
If being LGBT were not the subject of hate and vilification, there would not be so much shame associated with the status. Still today, some people feel the need to hide their identity because they don't feel emotionally or physically safe being "out" and open about their lives. Still today, some people are shamed simply for being who they were born to be.
Nothing I have ever proposed, nothing I have ever said, has suggested the right to religious expression should be abridged. Christians, Jews, Hindus, Muslims and all others are free to believe whatever they wish and be guided in the choices of their own lives however they see fit. However, in a free, pluralistic, and enlightened society, those beliefs cannot be expressed through the restriction of employment and public accommodations available to everyone else in this country.
It's the same reason hotel owners are not allowed to discriminate against members of any race, for instance, even though there have been many who have wrongly espoused the fervent and sincere belief that some races are inferior to others. I do not believe God created anyone with hate in his or her heart. I believe hatred is taught. Most importantly, I believe that all of God's children deserve to be accepted as they were created and without reservations or qualifications.
Christians are not being punished for their beliefs. Christians and all other groups are free to assemble in their private settings, and are free to include or exclude anyone they wish. However, no one should be denied the opportunity to participate in our free and open society. Public segregation is wrong. Denying services to anyone, even the LGBT community, is wrong when it is based simply on who they are, or whom they love.
You say the Competitive Workforce Act seeks to create a new legal protected class. It does not. It seeks to guarantee the constitutional rights of everyone equally, free from bigotry, no matter where that bigotry comes from. Just because some bigotry is rooted in religious beliefs does not make it constitutional when expressed in ways that limit the liberties of others.
I'm confident these ideas and views will prevail. They are the more accepting, and the more beneficial to freedom and liberty. Our founders drew on the ideas of enlightenment to build the philosophical framework of our country. Good ideas, over time and sometimes with great difficulty, always win out!
But no matter how much faith I have that bad ideas will eventually be exposed for what they are, I also know that those bad ideas can serve to legitimize bad actions and hate-filled behavior. I have no tolerance for that. However strenuously you may defend your bad ideas — and however protected may be your right to hold them and even express them — it doesn't mean I have to tolerate how some may use them to justify their actions, nor will I allow you to divorce hateful ideas from hateful words and actions.
I've waited patiently for equal rights to be granted to the LGBT community. I'm getting too old to be patient. I will not hide. I will not be shy. I will not be quiet. I pay my taxes just like everyone else, and I expect to be a fully participating and accepted member of our society.
Most importantly, I want to be a role model for LGBT youth. I want them to see that being openly LGBT will not hold them back, it will not deny them the opportunities they deserve, and that they can achieve all of their goals, even including the opportunity to be elected to the Florida House of Representatives if that is their chosen path.
So if we can't agree on this issue, let's find another issue where we can work together. Feeding the hungry? Housing the homeless? Reforming our judicial system? I'm not just a gay legislator; I'm a legislator who just happens to be gay.
Feel free to pick up the phone and call me.
There's no need to debate through "open" letters, unless your letters are really meant to engage your donors and supporters, rather than me.
Pick up the phone and call me.
___
David Richardson is a Democratic member of the Florida House, representing HD 113.