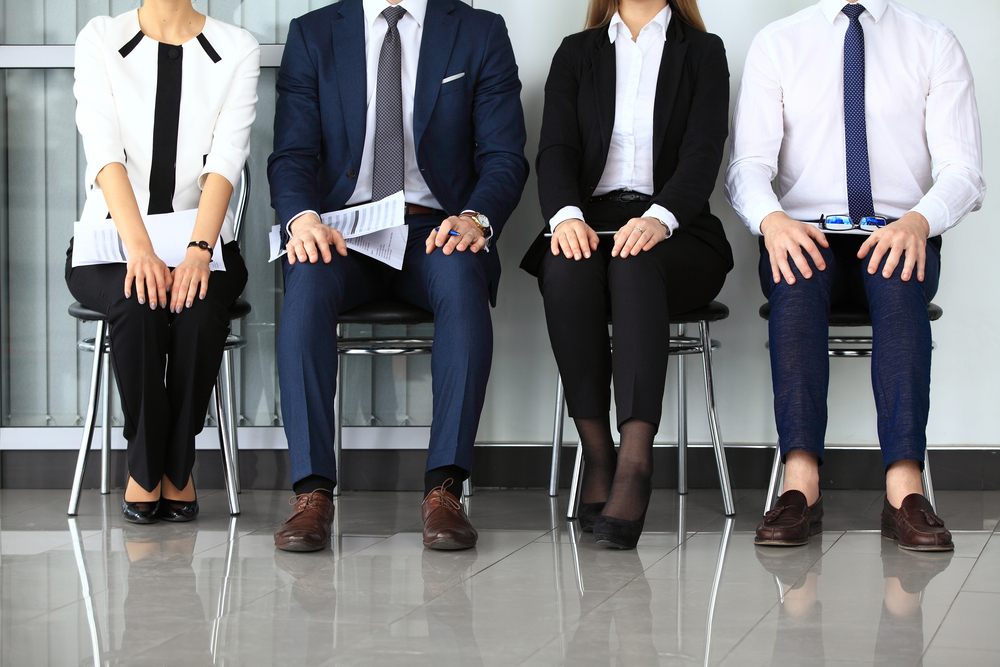 Sunburn – The morning read of what's hot in Florida politics.
By Peter Schorsch, Phil Ammann, Jenna Buzzacco-Foerster, Mitch Perry, and Jim Rosica.
THE STATE WE LIVE IN
Florida's big cities have the lowest-paying urban jobs in America, according to a recently-released federal survey.
The latest U.S. Bureau of Labor Statistics Occupational Employment data, for the year 2015, show that the Orlando-Kissimmee-Sanford metropolitan area had the lowest median pay among the country's 50 largest employment centers, according to an analysis by FloridaPolitics.com. Miami's pay rates take the second-lowest spot.
Fort Lauderdale, Tampa-St. Petersburg and Jacksonville also were among the lowest seven in the country in 2015 when it comes to median pay for all surveyed jobs, according to the BLS numbers released this spring. Just San Antonio [3rd] and Las Vegas [5th] join the Sunshine State cities in the bottom tier.
The data is based on the BLS's annual survey of rates of pay for hundreds of specific professional occupations, ranging from accountants to zoologists, inside 420 employment markets nationwide.
The pay survey is different from an assessment of workers' median incomes, because the survey does not account for the prospects that many people hold two or more jobs or have other sources of income. This is a survey of how wages and salaries compare, per occupation, per city.
According to the BLS, the average median pay, annualized [meaning workers are assumed to be working full-time, all year] for all occupations was $30,520 a year in Orlando in 2015. It was $31,990 in Miami; $32,610 in San Antonio; $33,140 in Fort Lauderdale; $33,150 in Las Vegas; $33,240 in Tampa-St. Petersburg; and $33,420 in Jacksonville. Fort Worth-Arlington, Texas; Louisville/Jefferson County, Ky.; and Riverside-San Bernardino, Ca., round out the bottom ten.
Those are pay rates from among the 50 American Metropolitan Statistical Areas, or divisions, with the largest employment bases. Each of them had at least 617,000 jobs in May, 2015.
The metropolitan areas with the highest pay are all in the nation's northeast [the Boston-Washington D.C. corridor] and in the northwest. San Jose-Sunnyvale-Santa Clara, Ca.,  Metropolitan Division, home of Silicon Valley, has the highest annual median pay, at $58,900.
As expected, Florida's economic reliance on service jobs, typically those tied to tourism, means the economy is reliant on low-wage jobs. And in many cases, those jobs pay less in Florida cities than elsewhere in the United States.
In Orlando, for example, the three occupations with the most jobs are "retail salespersons," "food preparation workers" [which includes fast-food,] and "waiters and waitresses." Those three combine to provide more than 120,000 jobs, representing more than 10 percent of Orlando's jobs, according to the BLS survey. None of those occupations, in Orlando, has a median annualized pay of more than $20,430.
By contrast, the occupations with the most jobs in the San Jose market are "application software developers" and "systems software developers," which combine for 70,000 jobs there, with each occupation having a median annual pay of more than $140,000. The third most common occupation in San Jose is "retail salespersons," with a median pay of only $24,790, still about 20 percent more than what such jobs pay in Orlando.
Higher wages are almost exclusively found in the bigger metropolitan areas while smaller metropolitan areas are dominated by relatively lower-paying occupations, and by lower pay across the board.
As a state, Florida does slightly better. The statewide median pay, based on a compilation of occupations, is $32,810. That's seventh-lowest nationally, better than several mostly-rural states. Mississippi was lowest at $29,000, followed by Arkansas, West Virginia, South Dakota, South Carolina, Alabama, and then Florida.
***Today's SUNBURN is brought to you by Bright House Networks for Business, your trusted provider of industry leading communications and networking services for any size business – from startup to enterprise, and everything in between. We offer a full portfolio of products and services, including Business Phone and cloud-based Hosted Voice, Business Internet at speeds up to 350 Mbps to fiber-based Dedicated Internet Access, several tiers of high-quality HD Video programming, and an array of advanced cloud and managed IT services. Our solutions are customized to fit your business, your budget and your industry. We own, manage and maintain our network, which means we are 100% accountable; and we're locally based, which allows us to be immediately responsive to our customers. Find out why so many businesses in your area trust their communications needs to Bright House Networks. Learn more.***
DONALD TRUMP, SEEKING GOP UNITY, HAS TENSE MEETING WITH SENATE REPUBLICANS via Sean Sullivan and Philip Rucker of The Washington Post – Trump's most tense exchange was with Sen. Jeff Flake … who has been vocal in his concerns about the business mogul's candidacy, especially his rhetoric and policies on immigration that the senator argues alienate many Latino voters and others in Arizona. When Flake stood up and introduced himself, Trump told him, "You've been very critical of me" … "Yes, I'm the other senator from Arizona — the one who didn't get captured — and I want to talk to you about statements like that," Flake responded … Flake told Trump that he wants to be able to support him — "I'm not part of the Never Trump movement," the senator said — but that he remains uncomfortable backing his candidacy … Trump said at the meeting that he has yet to attack Flake hard but threatened to begin doing so. Flake stood up to Trump by urging him to stop attacking Mexicans. Trump predicted that Flake would lose his re-election, at which point Flake informed Trump that he was not on the ballot this year … Asked in a Senate hallway later about his exchange with Trump, Flake declined to elaborate. "No, I'll just leave it," he told reporters, adding: "My position remains, I want to support the nominee. I really do. I just can't support him given the things that he's said."
AMAZING — WOULD TRUMP QUIT IF HE WINS THE ELECTION? HE DOESN'T RULE IT OUT via Jason Horowitz of The New York Times – Presented in a recent interview with a scenario, floating around the political ether, in which the presumptive Republican nominee proves all the naysayers wrong, beats Hillary Clinton and wins the presidency, only to forgo the office as the ultimate walk-off winner, Trump flashed a mischievous smile. "I'll let you know how I feel about it after it happens," he said, minutes before leaving his Trump Tower office to fly to a campaign rally in New Hampshire. It is, of course, entirely possible that Trump is playing coy to earn more news coverage. But the notion of the intensely competitive Trump's being more interested in winning the presidency than serving as president is not exactly a foreign concept to close observers of this presidential race … As the race has turned toward the general election and a majority of polls have shown Trump trailing Clinton, speculation has again crept into political conversations in Washington, New York and elsewhere that Trump will seek an exit strategy before the election to avoid a humiliating loss. Now he is refusing to rule out an even more dramatic departure, one that would let him avoid the grueling job of governing, return to his business and enjoy his now-permanent status as a media celebrity.
GET READY, MIAMI: TRUMP IS COMING — BUT TO GIVE A SPEECH, NOT HOLD A RALLY via Patricia Mazzei of the Miami Herald – The presumptive Republican presidential nominee will speak at 2:30 p.m. at the Royal Poinciana ballroom of the DoubleTree Hotel Miami Airport & Convention Center at 711 NW 72nd Ave. His campaign posted the event on the schedule portion of Trump's website. "This event is closed to the general public," the site says. Originally billed as a "policy speech," with its topic unclear, the campaign later updated its site to say Trump will offer "remarks." Earlier, Trump plans to meet with a small group of local community leaders, including politicians and fundraisers.
TRUMP'S MIAMI SPEECH PROMPTS DEMOCRATIC PHOTO OP ON FORT LAUDERDALE BEACH via Dan Sweeney of the South Florida Sun Sentinel – In front of the failed Trump hotel and Fort Lauderdale Beach, three South Florida Democrats rolled out the unwelcome mat for Trump before his scheduled appearance in Miami. "People here invested hundreds of thousands of dollars just to get the 'Trump experience.' Just as he runs out on them, will he run out on this country?" Miramar Mayor Wayne Messam said at a news conference on behalf of Democratic presidential candidate Hillary Clinton. Situated on A1A between the high-end Atlantic Hotel and an empty lot that will soon be a Four Seasons, the Trump International was to be another jewel in the great Trump-branded empire. Instead, it went the way of so many Trumps before it, from Trump Vodka to Trump University to the Trump Plaza in Atlantic City, which Clinton herself used as a prop in an anti-Trump diatribe. That made the former Trump International — soon to open as a Conrad property — the perfect backdrop for the news conference with Messam, Service Employees International Union Florida President Monica Russo and state House candidate Ivette Gonzalez Petkovich.
— "Immigration advocates urge Versailles to reconsider hosting Donald Trump" via Patricia Mazzei of the Miami Herald
HILLARY CLINTON UP WITH 2 NEW FLORIDA ADS, CONTRASTING EXPERIENCE WITH TRUMP via Alex Leary of the Tampa Bay Times – Her campaign released two new ads, part of an existing multi-million-dollar ad buy in Florida and other key states. The spots seek to contrast Clinton with Trump over national security issues.
IN FIRST JOINT APPEARANCE, RUBIO TO ATTEND TRUMP ROUNDTABLE IN MIAMI via Patricia Mazzei of the Miami Herald – Rubio's attendance, confirmed to the Miami Herald by Trump's campaign and Rubio's Senate re-election campaign, is a significant coup for Trump, whose Miami trip is intended to smooth over relations with local Hispanics deeply dubious of his presumptive Republican nomination. … For Rubio, appearing with Trump is a chance to underscore the commitment he has pledged to his party's standard-bearer — without having to publicly advocate on Trump's behalf. The lunch is private and closed to the news media
U.S. CHAMBER'S $1.5M TV BUY TO KICK OFF WAVE OF PRO-RUBIO ADS via Matt Dixon of POLITICO – Outside groups have reserved $3 million in television time to begin flooding Florida airwaves in support of Rubio, the type of spending spree Republicans had hoped to trigger when they urged Rubio to get into the race. The U.S. Chamber of Commerce has reserved $1.5 million in air time … to attack Democrat Patrick Murphy … and the Senate Leadership Fund has reserved $1.5 million to begin running ads in the Tampa and Orlando markets. The U.S. Chamber of Commerce's ad takes aim at Murphy, who has more campaign cash than his primary opponent Alan Grayson. "Florida just can't trust Patrick Murphy," the Chamber ad concludes.
RUBIO GETS TEA PARTY BACKING DESPITE 'HUGE MISTAKE' ON IMMIGRATION via Alex Leary of the Tampa Bay Times – Tea Party Patriots said its super PAC will back Rubio in his re-election bid. "When he first ran for the Senate in 2010, Marco Rubio had the courage to challenge a popular sitting governor, and Tea Party Patriots all over the state responded by flocking to his candidacy and forming the backbone of his support. Since winning that election, he has served ably and well, and – despite his huge mistake on 'comprehensive immigration reform' (read: amnesty for illegal immigrants), from which he says he has learned his lessons – he is, clearly, the strongest conservative candidate for the Senate in Florida," Jenny Beth Martin said in a release. "Let's be frank: That mistake hurt him with Tea Party activists in Florida, and across the nation. But he now says he recognizes the difficulty of dealing with such an issue in a comprehensive fashion, and instead supports a one-at-a-time approach – first, implement real border security, and don't make any further moves until the public agrees that our borders are secure. Then, and only then, will we be able successfully to move on to other aspects of the immigration reform agenda. Tea Party Patriots believes that will be a successful strategy, and we support Sen. Rubio's decision to follow that course …  Rubio had an opportunity to show he had learned his lesson when he voted on H.R. 240, the DHS funding bill, in February 2015."
HAS RUBIO BEEN A GHOST IN TAMPA BAY? via Jeremy Wallace of the Tampa Bay Times – Rubio has made only a handful of official visits to Tampa Bay in the 5½ years he's been Florida's junior senator. Most of those stops were at the heavily secured MacDill Air Force Base, where the vast majority of the region's 2.7 million people couldn't visit without special clearance. Only twice since 2011 — and not once since 2013 — has Rubio made a public appearance that wasn't a politically staged event or at MacDill. Rubio's scarcity in Tampa Bay has become part of an attack line for Carlos Beruff, his Republican opponent in this year's U.S. Senate race."I would say the people on the west coast haven't seen their senator enough," Beruff said.
DEADLINE FOR PROPOSED ALAN GRAYSON PATRICK MURPHY DEBATES APPROACHES via Mitch Perry of Florida Politics – Three NPR affiliates in the state — WUSF in Tampa, WMFE in Orlando and WLRN in Miami — are attempting to hold radio debates between the primary candidates for both the Democratic and Republican parties during the first week of August at the studios of WMFE. The debates would be made available for every public radio station in the state to broadcast. And the two Bright House all-news stations in the state — Bay News 9 in Tampa and News 13 in Orlando — also have expressed interest in hosting similar forums. But both media groups say they must make a determination on whether to plan such events by Friday. WMFE News Director Catherine Welch says she's waiting on Murphy to say if he'll participate, and says the deadline for him to respond back to her is tomorrow. Mike Gaudreau, senior director for news for Bay News 9 in Tampa and News 13 in Orlando, also says he's working on potential logistics for a Senate primary debate for both the Democratic and Republican candidates before the Aug. 30 primary. "We'll likely reach a final decision by the end of the week," Gautreau says, adding his stations are checking with all of the candidates who polled more than 5 percent in the most recent poll conducted by the two Florida television stations. That means that Pam Keith would be included in a Democratic primary, and Dwight Young would be invited to debate Marco Rubio and Carlos Beruff in a GOP forum.
MURPHY RAISES $2.4 MILLION via Michael Auslen of the Tampa Bay Times – That leaves the Democrat congressman with $7.2 million on hand as he approaches the Aug. 30 primary for the U.S. Senate … In previous fundraising cycles, Murphy has dominated among the Senate campaigns. However, with Sen. Marco Rubio's announcement that he would seek re-election, big money within the Republican Party is expected to consolidate behind him.
ASSIGNMENT EDITORS: Beruff will hold a town hall meeting at noon at KJ's Fresh Grill, 10950 S. Cleveland Ave. in Fort Myers. Media is asked to RSVP to [email protected]
***A message from Progress Florida Education Institute, educating and empowering Floridians to address the challenges facing Florida, including protecting reproductive rights for all Floridians. Abortion opponents are turning lies into laws to shame, pressure, and punish women. What happens when abortion opponents turn lies into laws? Women's health care gets pushed out of reach. Politicians tell doctors how to practice medicine. Women are blocked from making their own decisions and their rights are being trampled in the process. Abortion is safe and legal. Enough is enough. It's time to support women's health, rights, and dignity. Get the facts.***
CORRINE BROWN INDICTED ON CORRUPTION CHARGES via Del Quentin Wilber of Tribune Washington Bureau – Brown has been indicted on public corruption charges and is expected to be arraigned in federal court in Jacksonville on Friday, the Tribune News Service reports, citing two U.S. law enforcement officials. The charges are related to Brown's involvement with an unregistered charity in Virginia.
In March, the U.S. House Committee on Ethics said it had opened an investigation of Brown, just weeks after the director of a charity with ties to her pleaded guilty to fraud and agreed to cooperate with federal prosecutors. However, the committee deferred its probe at the request of the Department of Justice, which was still investigating the charity, called One Door for Education Inc. Tom Rust, chief counsel for the House Committee on Ethics, said Thursday the committee had no comment.
Authorities say One Door's director, Carla Wiley, presented her organization as an education charity starting in 2011 but never obtained tax-exempt status or filed state or federal tax returns, even as it solicited about $800,000 in donations. Between 2012 and 2016, as Wiley withdrew or transferred to her own accounts more than $140,000, the group issued just one scholarship for about $1,000, authorities said.
TWEET, TWEET: @BylineBrandon: Look, it wouldn't be an election year in Florida without some congressperson facing the threat of indictment
TAMPA BAY TIMES SPONSORING CHARLIE CRIST VERSUS DAVID JOLLY DEBATE via Florida Politics – The general election debate, co-sponsored by the Tampa Bay Times, 10 News WTSP and St. Petersburg College, will be at the Palladium Theater three weeks after the Aug. 30 primary. It will air live from 7-8 p.m. on WTSP and be streamed on tampabay.com and wtsp.com … David Jolly, a Republican currently representing the district, faces Mark Bircher in the GOP primary. The winner will debate former Gov. Charlie Crist, a Democrat running unopposed. "We believe this debate will not only inform the voters of District 13 but will air issues of great importance to the people of the entire Tampa Bay region," said Times Editor Neil Brown. "A congressional seat has high stakes for all of us." WTSP President and General Manager Elliott Wiser added, "10 News WTSP is excited to work with our partners at the Tampa Bay Times. It is part of our larger commitment to highlight political discourse on issues important to our viewers and our digital users."
— "GOP House candidate Rick Kozell raises $150K in 2nd quarter, campaign says" via Andrew Marra of the Palm Beach Post
ANTI-COMMON CORE GROUP ENDORSES REBECCA NEGRON FOR CONGRESS via Allison Nielsen of the Sunshine State News – Florida Parents Against Common Core endorsed Negron, a Martin County School Board member, in the August Florida primary election. FPACC founders said Negron's commitment to parents' views are a key reason why they're supporting her … "Since being elected to the Martin County School Board in 2012, Rebecca Negron has worked to ensure that parents have a priority voice in the education of their children," said FPACC co-founder Laura Zorc in a statement. "Through her steadfast leadership, the School Board adopted a policy that gives parents and community members a place at the table throughout the textbook adoption process, now and into the future." Zorc said FPACC parent members saw the school board decision as "critical" to reinstituting local control in textbook selection as well as curriculum and standards. "If elected to Congress, Ms. Negron's ultimate goal for education on the federal level will be to return ED back to the states, a necessary move consistent with the almost unanimous support of our parents … Negron's belief that the best decisions in education are made by those closest to the student and neighborhood school, which are parents and classroom teachers, gives us confidence she will take the principles she practiced on the school board to Washington, D.C."
— "Dan Bongino launches radio ad campaign in CD 19 bid" via Jenna Buzzacco-Foerster of Florida Politics
HISPANIC EDUCATION REFORM GROUP SEES SOLAR AMENDMENT AS 'QUALITY OF LIFE' ISSUE via Jessica Bakeman of POLITICO – The Hispanic Council for Reform and Educational Options, a national group based in Florida, provided the only donation during the June 1-24 reporting period to Consumers for Smart Solar, a political committee sponsoring the initiative … Amendment 1 on the ballot in November, would establish a constitutional right to own or lease solar equipment while prohibiting utility customers from subsidizing solar users. Hispanic CREO's $5,000 gift last month followed its $50,000 donation to the committee in October 2015. Also, the Florida Hispanic Chamber of Commerce donated $50,000 July; the groups share a CEO and a mailing address. A spokesman for the group said it lobbies on "quality of life" issues for Hispanic people. That includes policies related to solar energy and Puerto Rico as well as education reform."We want to make sure that as solar expands and grows in Florida, Hispanics are both aware of what it means and protected from any negative impacts," Bob Bellafiore said in an email.
MEET DONNIE HORNER III, REPUBLICAN RUNNING IN HD 11 via Florida Politics – In 25 words or less, why are you running for office? "I have a passion for public service and want to represent the people of the 11th District with the dignity and respect they so deserve." Who, if anyone, inspires you in state government? "I look up to Florida's CFO Jeff Atwater and Florida's Commissioner of Agriculture, Adam Putnam. On the local level, I'm inspired by Sen. Aaron Bean." What does your legislative district need from Tallahassee? "There are a number of things we need, but some of the most notable are infrastructure funding, education funding (charter schools in Duval County lag behind in per-pupil funding by $1,700 as compared to the rest of the state), public safety initiatives, economic development leadership (i.e., JaxPort, incentives, cut the business-rent-tax), etc." In 140 characters, what's a tweet that best describes your campaign message? "I'm a veteran and businessman who believes that constituents are not an interruption of the daily routine, they are the reason for it."
***Liberty Partners of Tallahassee, LLC, is a full-service consulting firm located just steps from the Capitol. The firm specializes in the development and implementation of successful advocacy strategies highly personalized for each client. Team Liberty is comprised of professionals with a track record of successful coalition-building, grassroots efforts and team coordination. The combination of a strong commitment to clients and practical government and private sector experience is why Fortune 500 companies and not-for-profits alike choose Liberty Partners of Tallahassee.***
WITH ANOTHER DEADLINE LOOMING, FLORIDA DEMOCRATS URGE CONGRESS TO ACT ON ZIKA VIRUS via John Kennedy of the Palm Beach Post – The White House and the Republican-controlled Congress have been sparring for months over Zika funding. Obama sought $1.9 billion in February to fight the virus, but Congress was slow in taking up the measure and remain divided. Senate Democrats blocked a $1.1 billion proposal last month after Republicans added so-called poison pill provisions aimed at limiting funding for Planned Parenthood and other women's health clinics. Now, Democrats fear Congress will head toward a seven-week recess July 15 without resolving Zika funding, even as the threat of the mosquito-borne illness flourishes with summer. "We know the risk is growing every day," Deputy Homeland Security Adviser Amy Pope said in a conference call …  U.S. Sen. Bill Nelson urged the House to take up a Senate approach that steers $1.1 billion to the problem, without any controversial policy provisions. "This is irresponsible partisan behavior," Nelson said of the standoff. U.S. Rep. Kathy Castor … also said it would be a "colossal failure" if Congress adjourns without action. "The folks I represent are very frustrated," Castor said. "We had the first cases of Zika reported in Florida at the end of January. Many of us started calling for congressional hearings after that."
SENATE PRESIDENT SEES 'POLITICAL STUNT' IN PUSH FOR SPECIAL SESSION ON GUNS via Jessica Bakeman of POLITICO – Andy Gardiner, who lives in downtown Orlando near the gay nightclub where the nation's deadliest mass shooting occurred last month, joined nearly all of his Republican colleagues in voting against a return to Tallahassee in the legislative offseason to consider new gun laws. "Sadly, I think you're seeing a lot of politics being played when it comes to demanding special sessions, having surveys so that people can use it in a political campaign. It's unfortunate" … Speaking of state Sen. Darren Soto, a Democrat who also represents Orlando and proposed the special session, Gardiner said: "God bless him — he's running for Congress. And so I felt as though it was a little bit of a political stunt." Gardiner said Soto's plan to prevent suspected terrorists from purchasing firearms wouldn't have been effective, because it would require the federal government's cooperation. State law enforcement agencies don't have access to federal terror watch lists. "It's very hard to compel the federal government to do something, right? And that was at the heart of their argument," Gardiner said. "If we could do have compelled the federal government to do something, we would compel them to give us flexibility on Medicaid and education, and we would have done all those things. So we sort of looked at it as the wrong place at the wrong time."
AFRAID OF A MORE RIOTS AND CASUALTIES, CORRECTIONS OFFICERS WANT SPECIAL SESSION via Mary Ellen Klas of the Miami Herald – Calling Florida prisons "a ticking time bomb," members of the union representing state corrections officers called on Gov. Scott and lawmakers to convene an emergency legislative session to address the state's prison crisis. "We recognize that this request is extraordinary, however under the present circumstances, it is necessary to prevent imminent harm and necessary for the safety of our officers," wrote Kimberly Schultz, an elected delegate and candidate for president of the union, wrote to the governor, Senate President Andy Gardiner and House Speaker Steve Crisafulli. The odds of lawmakers agreeing to a special session are slim. Several Orlando-based Democrats have spent the past two weeks trying to convene a special session on gun control reforms but were unsuccessful, falling 46 votes short — with lawmakers divided along party lines.
ABLE UNITED LAUNCHES, OFFERS TAX-FREE SAVINGS FOR DISABLED FLORIDIANS via Lloyd Dunkelberger of Florida Politics – Floridians with disabilities will now be able to save up to $100,000 in a tax-free account to pay for their health care, education and job training without jeopardizing their government benefits. Under a 2015 law, sponsored by Estero Republican Rep. Ray Rodriguez and Sen. Lizbeth Benacquisto, a Fort Myers Republican, ABLE United launched the program July 1. The state law is the result of the federal Achieving a Better Life Experience (ABLE) Act, which U.S. Rep. Ander Crenshaw, a Jacksonville Republican, shepherded through Congress in 2014. "The mission of ABLE United is to encourage and assist the saving of private funds to help people with disabilities to cover costs that support their health, independence and quality of life," said Kevin Thompson, director of the program. "Simply put, to have a better life experience." Senate President Andy Gardiner, who attended the Capitol news conference with his wife and children, said the savings accounts would help Floridians with "unique abilities," like his son who has Down syndrome, have more opportunities, ranging from going to school to finding a job. Under the former law, disabled Floridians could not earn more than $700 a month or have more than $2,000 in assets without the threat of losing benefits like Supplemental Security Income or Medicaid. The limits led to some "troubling" statistics, Rodrigues said, including the fact that the unemployment rate for the disabled was around 36 percent, and the poverty rate for them was 24 percent in Florida.
SHOT: AN OPEN LETTER TO DAVID RICHARDSON via John Stemberger for Florida Politics – Since your election to the Florida House of Representatives in 2012 until now, I have always known your reputation as a legislator to be one of nothing but respect for the dignity of the institution, for the legislative process and for your fellow colleagues. Even those who firmly disagree with you on matters of public policy speak highly of you, of your talents as a legislator and the unique perspective you bring to the process. However, after the tragic and despicable acts of evil which took place right down the street from my offices in Orlando June 12, I was both shocked to learn of your repeated statements accusing your fellow legislators of creating an environment that gives rise to such horrible violence when they speak out against any LGBT bills as bad public policy in the Legislature. Then, instead of retracting or apologizing for these irresponsible remarks, you doubled down and repeated the same very offensive and incorrect argument again. In that interview you said: "I absolutely do think that people are emboldened, by the comments of certain lawmakers whether they are reacting in a violent way …" While I realize the matter of the Orlando shooting and the topic of creating new LGBT rights are still raw, emotional, and highly personal matters for members of the LGBT community, this in no way justifies these inflammatory remarks which do nothing to foster goodwill, understanding or collegiality among fellow members of the Legislature, much less the general public.
CHASER: AN OPEN REPLY LETTER TO JOHN STEMBERGER via David Richardson for Florida Politics – First, I want to thank you for following my work and words as a member of the Florida House of Representatives. While your letter was addressed to me, it was clearly written for your donors and supporters. These are the people who look to you for guidance and to be their leading voice against equal rights for the LGBT community. Your supporters must be growing increasingly concerned because you and others are losing the public debate on issues of fairness and equality towards the LGBT community. History repeats itself. So, now we find ourselves in a very similar situation in our great country. History repeats itself. Public opinion of the LGBT community is changing rapidly, and millions of Americans have shifted towards full acceptance of the community and the belief LGBT citizens should have their rights and opportunities recognized. Being Lesbian, Gay, Bisexual, or Transgender is not a "lifestyle" choice, but rather a normal variation of human sexuality and identity. The American Psychological Association declassified "homosexuality" as a mental disorder 43 years ago. I understand that still today you and others cannot accept that being LGBT is anything other than a perversion. You have misrepresented my position, selectively quoted me, and mischaracterized the world as it exists. It is both clever and sad that you have chosen some of my words to include in quotes, and then encircled those comments with your own rhetoric to confuse your audience as to my statements and intentions. If your supporters look at your letter carefully, they may notice this trick.
WALL STREET BULLISH ON RISING PROPERTY VALUES IN FLORIDA via John Kennedy of the Palm Beach Post – While an algae outbreak threatens the Treasure Coast and a spike in sprawling, huge development projects across Florida raises questions about growth management, Wall Street is bullish on rising property values seen across the state. A new report by Moody's Investor services concludes most Florida counties "will continue to benefit from robust property value growth, increasing financial stability and expanding employment opportunities." … Palm Beach County is among 11 counties where property values have jumped more than 20 percent since 2012 — after flattening during the recession. Palm Beach has reached between 85 percent and 95 percent of its pre-recession peak assessed value mark, with two-thirds of Florida's Moody's rated counties in Florida now at least 75 percent back to its highest level … taxable property values in the county and its cities jumped nearly 10 percent this year over last, exceeding the $150 billion mark for the first time since 2008. Miami-Dade, Orange and Alachua counties, though, have already reached 100 percent their pre-recession peak, and Sumter County, home to the retirement mecca The Villages and other communities, is at 150 percent of its pre-crash high, Moody's found.
FSU STUDY EXAMINES SAFETY, EFFECT OF AUTOMATED VEHICLES via Aryanna Duhl of FSUNews.com – Researchers at FSU have been looking at how safety and mobility could actually improve in an automated vehicle (AV) world. Each year, graduate students in the Department of Urban and Regional Planning participate in a research project commissioned by a governmental or private planning organization in order to get real-world experience in the field. The study "Envisioning Florida's future: Transportation and Land Use in an Automated Vehicle World" was funded by the Florida Department of Transportation … researchers outlined the potential benefits of an AV world, as well as the risks that the developing technology poses. While the study performed by DURP visualizes the impacts of a totally self-driving car, the current Tesla product is one that still requires the driver's constant attention and correction when necessary. Once the technology advances to a totally automated vehicle, the DURP researchers imagine a very different urban landscape … automated vehicles would change city infrastructure, allowing reduction and narrowing of traffic lanes, creating convenient drop-off lanes close to destinations, decreasing need for parking lots, improving the lives and mobility of transportation disadvantaged populations such as aging and disabled adults, and improving the safety of pedestrians and cyclists.
$3 MILLION LOAN PURSUIT NEXT FOR SPACE FLORIDA via Marco Santana of the Orlando Sentinel – Space Florida will pursue a $3 million "bridge loan" to maintain momentum on construction of a satellite manufacturing facility on Florida's Space Coast. The agency will split payback of the loan with OneWeb, the company that's expected to occupy a 100,000-square-foot site on the Coast next year. The company has received support from companies like Coca-Cola, Qualcomm and Virgin Group — and has said it hopes to start production by the end of 2017, an aggressive goal that perhaps could be more within reach with the loan. Space Florida's board of directors made the decision to pursue the loan Wednesday at a special board meeting. The agency will pursue the short-term loan, which will help provide construction equipment and other resources for the project. The loan will be repayable within three months.
LEDGER LAYS OFF 4 MORE JOURNALISTS via Barry Friedman of LKLDNow.com – … including a veteran photographer and an award-winning reporter. The four are: photographer Michael Wilson, who has been at The Ledger 28 years; reporter Clifford Parody, two years; Visuals Editor John Pitts, 18 years and copy editor Ray Beasock, five years. Their positions are among 17 on an internal Ledger document listing the latest round of layoffs. In addition, two young journalists announced recently they are leaving — education reporter Sara Drumm and reporter Kaitlyn Pearson — and rank-and-file colleagues are under the impression their positions will not be replaced. Madison Fantozzi, who previously covered Winter Haven, has taken over the education beat previously covered by Drumm, and the Winter Haven beat has been assumed by a reporter who previously covered other East Polk communities.
WHAT EILEEN STUART IS READING — STREAMSONG BLACK WILL BE PAR-73, 'BIG BALLPARK' via Del Milligan of the Lakeland Ledger – Streamsong Resort's new Black Course will be a par-73 with five par-5 holes. "It's a big ballpark, very expansive,'' said Rich Mack, executive vice president and chief financial officer for The Mosaic Company. "It will be a stern test for anybody who wants to take it on,'' said Mack, who was at Streamsong for media day for the U.S. Women's Amateur Four-Ball Championship played last month. Streamsong's third 18-hole course, the Black Course is under construction due south of the Red and Blue courses. Mack said the Black Course, which will have its own clubhouse, is on target to open in the fall of 2017. "It should be absolutely stellar,'' said Mack, who envisioned the building of golf courses on Mosaic's 16,000-acre property south of Mulberry and west of Fort Meade in southwest Polk County.
'GAME OF THRONES' SEASON 7 LIKELY DELAYED via Laura Prudom of Variety – The "Game of Thrones" Season 6 finale finally confirmed what Ned Stark has long been warning us about — winter is here — but unfortunately for fans of HBO's hit drama, that means Season 7 probably won't be for a while, since our weather patterns aren't quite as consistent as those in Westeros. "Game of Thrones" showrunners David Benioff and D.B. Weiss recently told the UFC Unfiltered podcast that due to winter's much-anticipated arrival in the world of the show, production on Season 7 will be delayed in order to capture the chilliness of the change, even in some of the show's hotter filming locations. When asked if the series will return in April, the producers admitted, "No … we don't have an airdate yet, but this year it'll probably be a bit later, 'cause we're starting a bit later because at the end of this season, 'winter is here,' and that means that sunny weather doesn't really serve our purposes anymore. So we kind of pushed everything down the line, so we could get some grim, gray weather even in the sunnier places that we shoot." HBO had no comment on a potential airdate for Season 7.