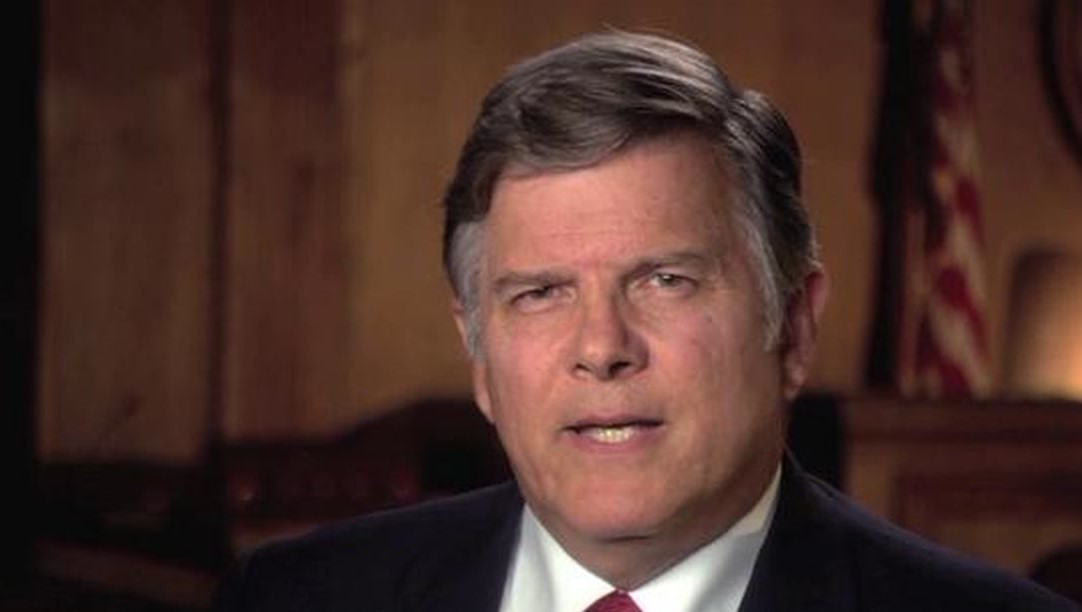 On Monday, the Rev. Fred Newbill issued a press release applying pressure to embattled Jacksonville judge Mark Hulsey, vowing that anyone in the "establishment" who helps Hulsey will be "singled out, called out and put out" by Newbill and his consortium of pastors.
Last week, Florida's Judicial Qualifications Commission filed its notice of 14 formal charges against Hulsey for alleged racist language, alleged sexually derogatory language, and alleged mistreatment of courthouse attorneys.
In response, Hulsey claimed the charges were politically motivated.
Newbill, in his press release, asserted the following:
"We, the members of the black community, aren't the ones who said something was wrong here. It was the Judicial Qualifications Commission, an organization comprised of Judge Hulsey's fellow judges, lawyers and citizens. This group does not move lightly to file formal charges against sitting judges. A recent study showed that of the last 78 cases in which probable cause was found [and] charges were filed, only one judge of the entire 78 was successful in refuting the charges," Newbill wrote.
Newbill notes an "irony" also.
"Hulsey's father … fought to create the JQC when the elder Hulsey was president of the Florida Bar. His father ended up serving on the JQC for 12 years," Newbill wrote.
Hulsey had already been reassigned to probate court. But that didn't mollify Newbill, who said "moving him into the Probate Division isn't good enough, because, as you may have heard before, black folk have been known to die. Judge Hulsey should not preside over any cases of any kind involving minorities or women or anyone. Period."
Newbill framed his position in terms of racial equity; he also framed it as a battle against the establishment itself.
"Hulsey comes from one of the most powerful legal families in Jacksonville. His father helped build up Smith Hulsey & Busey … that firm is huge and counts amongst its ranks the most powerful lawyers in town," Newbill asserted.
"When someone has that type of pedigree, you know the wagons are going to circle around to provide cover," Newbill noted. "It is just unacceptable though, for us a community to sit by and do nothing while powerful local attorneys and rich business folk close ranks. That's why I said last week to lawyers that are writing checks to him, 'you need to stop writing checks to him, if you continue to write checks knowing what's happening, then you are almost saying that you agree with him.'"
"Today, I add to that sentiment. If you are part of the establishment helping Judge Hulsey, you can expect your business to be singled out, called out and put out. We will not stand idly by and let the powerful dictate the terms of justice in Jacksonville," Newbill added.
This latest press release offers fuel to a fire that involves controversial statements that came into public awareness in the height of election season, even as Hulsey's opponent in the election, Gerald Wilkerson, has employed arguably the most controversial consultant in Jacksonville, Ken Adkins. Adkins has a history of questionable statements, including but not limited to, pornographic depictions of Councilman Tommy Hazouri, who had advocated for HRO expansion.
After the massacre at Pulse in Orlando, Adkins tweeted: "Been through so much with these Jacksonville Homosexuals that I don't see none of them as victims. I see them as getting what they deserve!"
Those sentiments earned a spirited rebuke from Jacksonville Mayor Lenny Curry at the time, notable as Curry had included Adkins on panel discussions months earlier, billed as "community conversations" about the providence of HRO expansion.
Wilkerson, thus far in the campaign, has paid Adkins $9,185 for "political consulting" and for "building a website." However, that money was only a drop in the bucket for Adkins' own debts, which ignominiously resulted in a Georgia federal judge accusing Adkins of perjury while denying his Chapter 13 bankruptcy filing earlier this month.
Adkins and Newbill have collaborated on political initiatives before, including last fall's push for a referendum on expansion of the Human Rights Ordinance, a push the pastors made precisely because they thought a referendum would go like the one in Houston did, rescinding that city's protections for the LGBT community.
Hulsey has advocates in the African-American community who have expressed doubt over the veracity of the charges. Regardless of their merit or not, they are providing the backdrop for a campaign that may be decided before the JQC rules on its findings. With Newbill and others turning the pressure on, the court of public opinion may move at its own pace, regardless of the JQC's process.