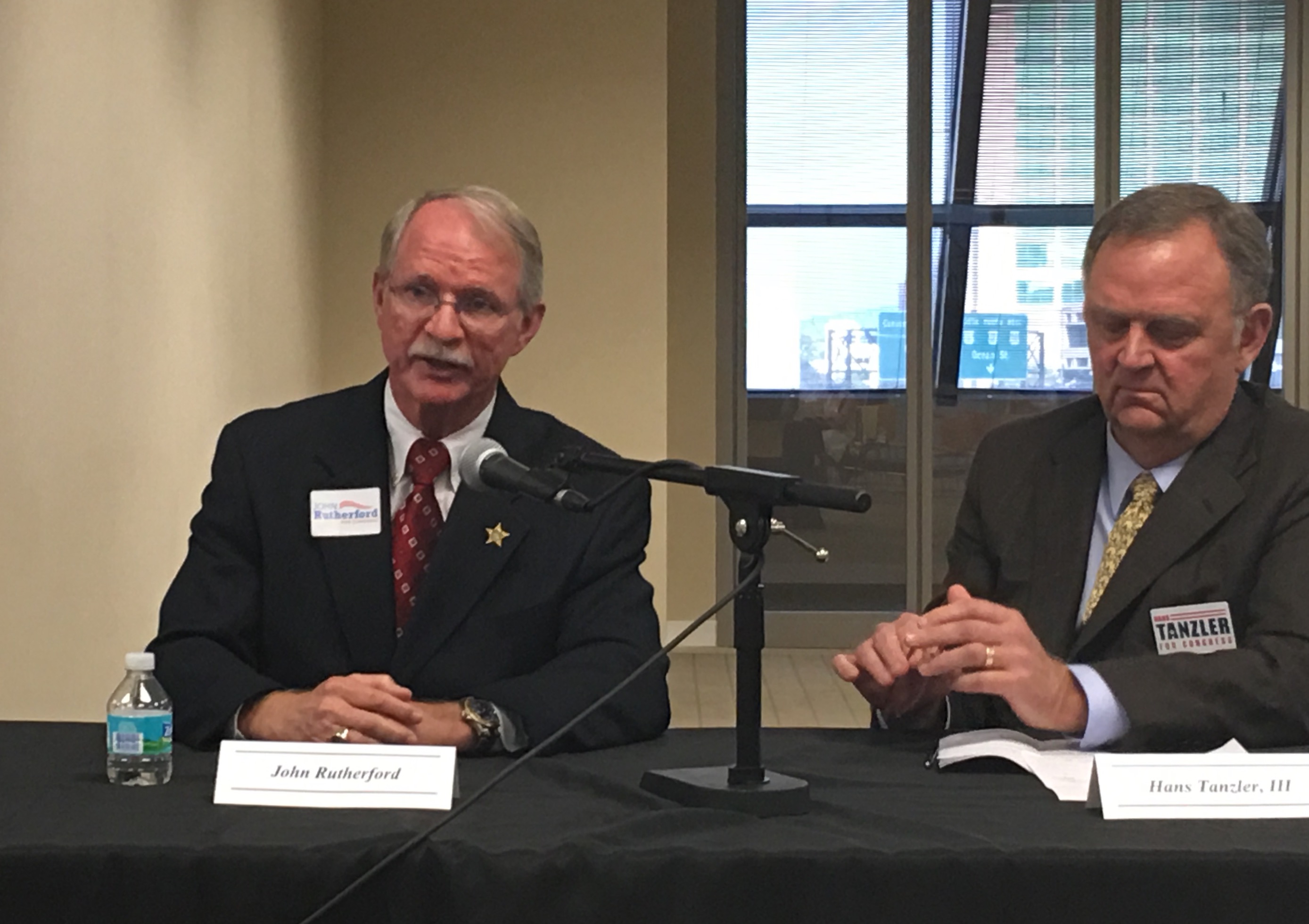 A new ad from Congressional District 4 Republican Hans Tanzler attempts to draw "contrasts" between him and his opponent, "Liberal John Rutherford."
Tanzler's ad paints a picture of Rutherford as a tax-and-spend liberal who opposes the National Rifle Association.
"Liberal John Rutherford grew government spending. Fought for higher taxes. And opposed the NRA. Rutherford also made Jacksonville a sanctuary city for illegal immigrants," claimed the voiceover.
In contrast, Tanzler claims to want to cut the IRS by 50 percent.
The ad isn't particularly correct in certain representations. The National Rifle Association, which endorsed neither Tanzler nor Rutherford in this race, gave both men the same grade — AQ, which means each man is a "pro-gun candidate whose rating is based solely on the candidate's responses to the NRA-PVF Candidate Questionnaire and who does not have a voting record on Second Amendment issues."
Tanzler says the ad is fair game.
"Northeast Florida voters want a true conservative representing them in Congress," said Tanzler. "John Rutherford and I have very different records, and I think it's only fair that District 4 voters see the contrast. I am proud of my A rating from the NRA, and I am committed to reining in out-of-control spending and government growth in Washington."
Tim Baker, a spokesman for Rutherford, vigorously refuted the claims in the ad.
"It's sad and desperate that career insider Hans Tanzler has had create fictions out of thin air to try to smear conservative John Rutherford. As sheriff, John Rutherford took on liberals in city hall who cut funding for public safety and was one of the first sheriffs in America to train his officers to enforce federal immigration laws and initiate thousands of cases for deportation. Washington has enough lying politicians already and Northeast Florida deserves better than Hans Tanzler," Baker wrote.
Brian Hughes, on behalf of the Rutherford-supportive "Conservatives United" political committee, had his own take.
"The anger in the conservative movement is driven by the type of hypocrisy and dishonesty Tanzler is peddling in this commercial. We have police officers being gunned down in this nation because of the uniforms they wear, a uniform John Rutherford put on every day for decades. Now Tanzler denigrates that service. Meanwhile Tanzler stashed away a six-figure taxpayer paycheck as a Charlie Crist-appointed bureaucrat while he claims to be a businessman. Hollywood Hans deserves an acting award; one day he pretends to be a cowboy, the next he claims to be conservative. True conservatives will not be fooled," Hughes observed.
The ad, which recycles footage from a previous Tanzler ad, is below.