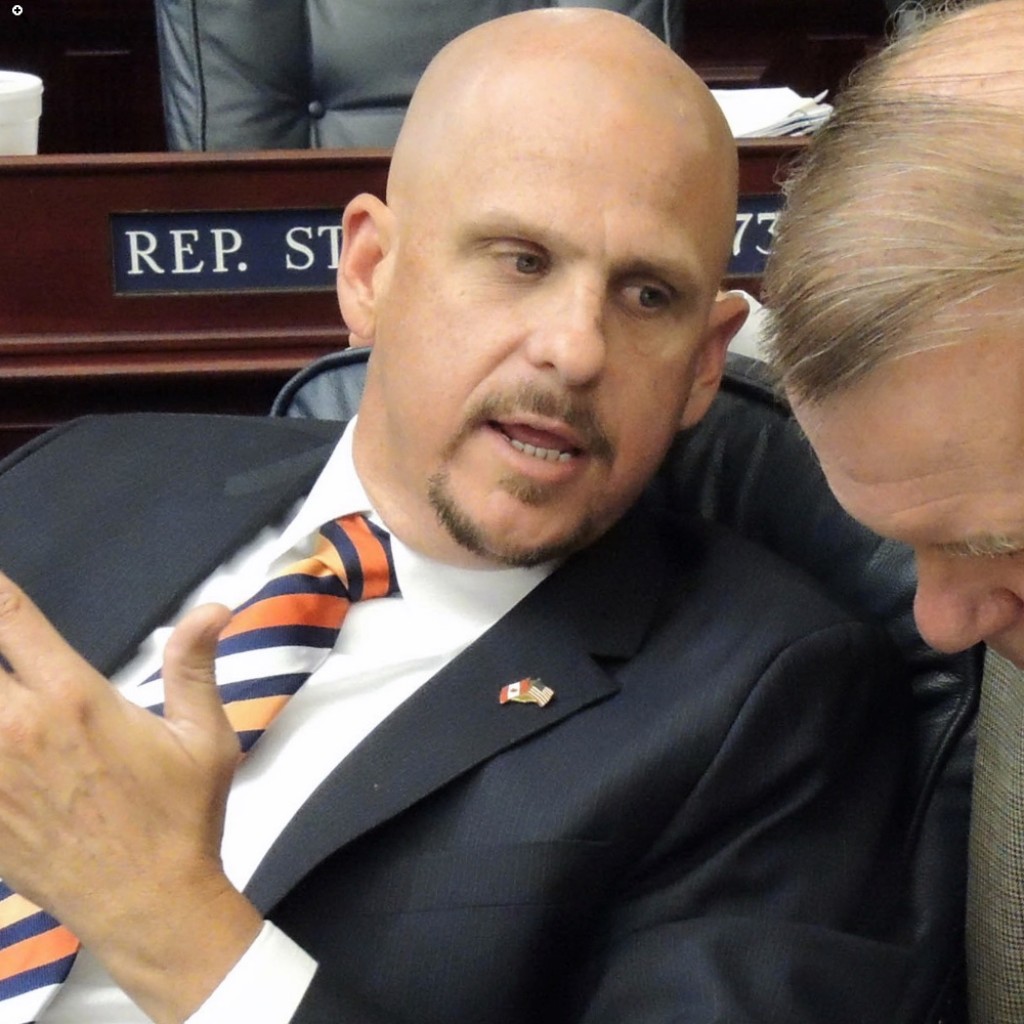 Ritch Workman's ex-wife is coming to his defense in what has become an increasingly nasty Senate District 17 race.
The Melbourne Republican shared a message from his ex-wife, Tiffanie Lande, with supporters this week. In the message, she says she is one of Workman's "biggest supporters," and her family is "sticking together when it counts."
The message was first posted to her Facebook page Wednesday. Workman shared it in an email to supporters Thursday.
"Recently there have been a lot of negative attack ads against Ritch because of his campaign for the Florida Senate," she writes in the message. "I'm sure many of my friends have seen and maybe read some of the ugly things being said about him, so I want to take a quick minute or two and address a few of them."
Lande then addresses several issues — including alimony reform, Workman's vote on tuition for students in the United States illegally, and accusations he frequented Ashley Madison, a dating website marketed to people who are married or in committed relationships — that have come up during the campaign.
When it comes to alimony reform, Lande said Workman's support for measures to eliminate lifetime alimony had "nothing to do with" her. She said she was the primary breadwinner, and Workman would have been entitled alimony for his life under current law. Lande said Workman "neither asked for nor took a dime from me."
"That's what the bill addressed, it was meant to eliminate the 'automatic' lifetime alimony that the law allows, it was never meant to harm single mothers like the negative ads are claiming," she wrote.
Lande said Workman did support measures to allow undocumented Florida students to qualify for in-state tuition. But, she said that bill that granted in-state tuition to individuals who were "brought here as minors (they had no choice), were educated in the Florida public school system AND graduated in the top 10 percent of their class."
"His opponent is making it sound as if you can jump the border and you're automatically eligible for tuition discounts," she wrote. "Another lie…"
And as for his visits to the dating website, Lande called it "one stupid weekend" that happened after their divorce and before he met his new wife, Terri.
"Until now, I have been very pro-Ritch without being anti-Debbie Mayfield. Until now, I considered Debbie and her husband, Bob, to be my friends. Not many people know this, but Ritch and I introduced Debbie to her husband," she wrote. "We vacationed together. They were like family. This has been very difficult to realize that people that I held in such high regard could stoop so low for the sake of politics."
The Senate District 17 race has become one of the most heated races in the state. A few recent polls show Workman trailing Mayfield, and outside groups are pouring thousands of dollars into the race.
Workman and Mayfield, a Vero Beach Republican, face off in the Aug. 30 primary.