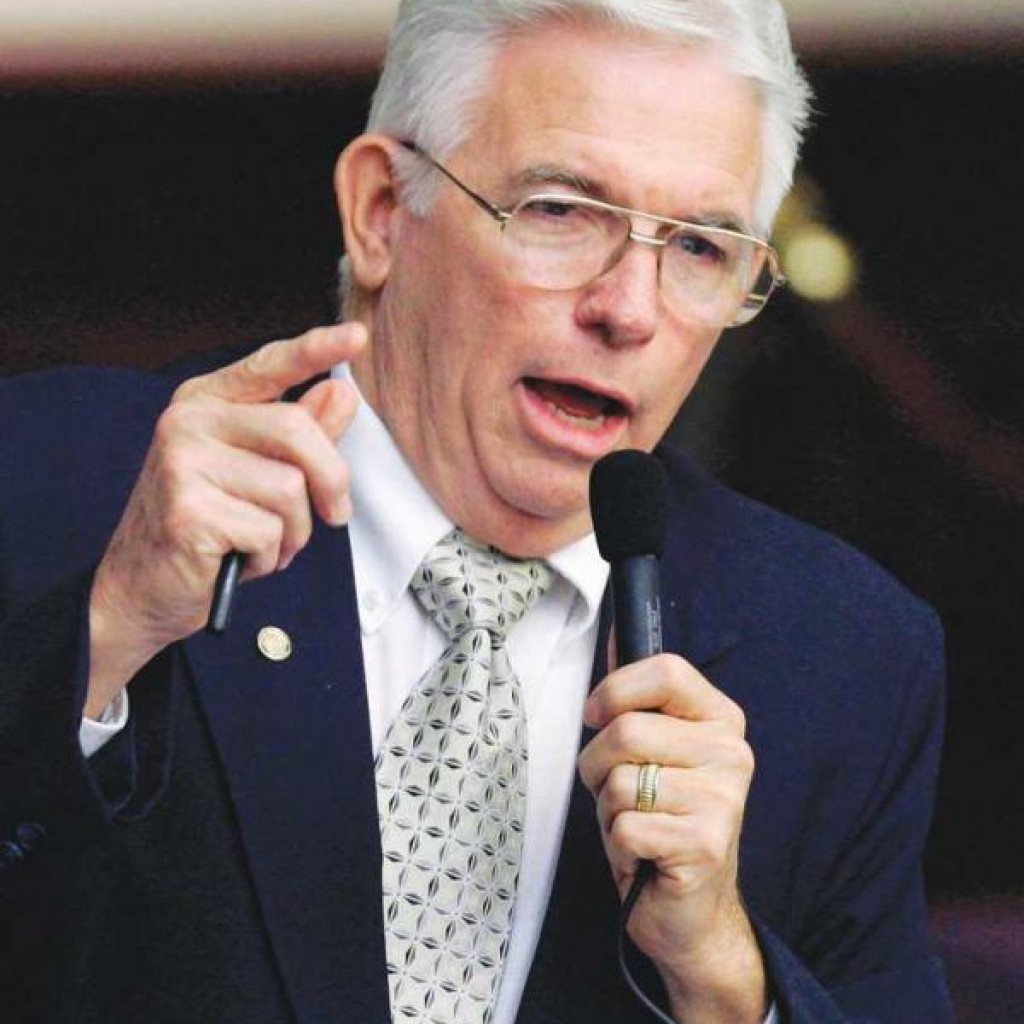 Recently, House District 19 Rep. Charles Van Zant paid eight years of back taxes on a home in Bradford County, for which he claimed a homestead exemption.
The period in question extended between 2008 and 2016.
The house in question is located at 127 S.E. 35th St. in Keystone Heights.
It's the same house Mrs. Van Zant claims as her residence in the Department of State's Candidate Tracking System.
A complainant wrote the Bradford County Property Appraiser, noting the house looked like it hadn't been lived in for several years, and that the home was in disrepair.
On June 29, the property appraiser wrote the Van Zants, contending "it appears that you are not in good faith residing at the property on which you are claiming your exemption."
The 2016 exemption was removed.
In July, a stronger letter was sent from the same office, proclaiming the property to be "abandoned."
Back taxes and a 10 percent penalty were then assessed going back to 2008, totaling $8,716.28; the Van Zants subsequently paid it.
In a statement, Mrs. Van Zant addressed the issue:
"For 22 years the home owned by my husband in Keystone Heights has been our permanent residence and continues to be our permanent residence. Because of remodeling to the home, our family has split time staying between there and another residence owned by our son. It is our belief (and the belief of my husband's legal counsel) that under Florida law, during circumstances like this, that the property would continue to be eligible for him to claim a homestead exemption."
"Last month, the Bradford County Property Appraiser raised the issue of my husband's homestead exemption eligibility. In order to avoid even the appearance of impropriety, my husband decided to refund the exemptions from the previous years in question. Personally, I am not, and never have been, an owner on the property and therefore I have not claimed a homestead exemption on the property at any point," Mrs. Van Zant added.
In a subsequent email, Mrs. Van Zant further clarified the matter.
"My husband was informed by the property appraiser that there was an anonymous complaint made about his exemption. So that is what generated the review," she said.
As well, she took issue with the claim of the address being an abandoned property.
"We go back and forth between the two locations," Mrs. Van Zant wrote, adding "they are only two miles apart."
"As far as how timely my husband handled the situation," Mrs. Van Zant added, "he handled it within weeks of being notified that it may be an issue. Again, he still believes that under Florida law, the property is eligible for him to claim a homestead exemption, so prior to being contacted by the property appraiser, only weeks ago, he had no idea there was any question."
Whether that will mollify an apparently politically related complainant or not, that's the story from the Van Zants.
Mrs. Van Zant is running to replace her termed-out husband in House District 19. There is a competitive Republican primary Aug. 30, with Van Zant opposing former RPOF chair Leslie Dougher and Bobby Payne.